Description
There's no training manual for moms.
Mothering can be hard. It's even harder when the lies creep in and convince you that you're not enough. Take it from a mom who's been there done that! In Kirsten's new book, you'll discover 5 truths to help rejuvenate your mothering and dispel those silent lies forever.

We are celebrating the launch of 5 Lies Moms Believe, by Kirsten Samuel. Please join us Friday, February 2, at Third Space Coffee for a Mom's Night Out gathering and some pampering.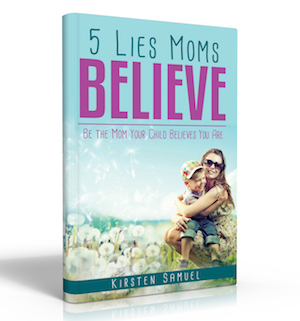 Bring a friend, leave the babes at home, and get ready for a great night with the ladies. Enjoy coffee, wine, chocolate (of course!), special make-and-take oil gifts, and giveaways. Light refreshments will be provided.
RSVP so we know to expect you and receive a free preview chapter from the book.
Also, be sure to share this invite* on Facebook, Twitter, or Instagram by tagging a friend. Use #booklaunch to be entered to win a $20 LV Nails gift card! *One giveaway entry per share. Winner will be randomly selected. Giveaway closes Feb 1, 2018.