Description
It gives me great pleasure to invite you all to the 1st Moms Mastermind Meetup to discuss, plan and execute some brilliant ideas!
We are happy to begin a new venture with opportunities and incentives to join us every month! Special events for you and the kiddos to attend and exclusive perks for joining!
Let's brunch and chat!
Special Thanks to Our Event Partners


Kids welcomed.
***space is limited***
Surpise gift!
Would you like to join us as an Event Curator, Swag Sponsor or volunteer?
Yes! We are currently accepting vendors and swag sponsors for products placement, and would love to know more about you and your brand. Always excited to share creative local talent and concepts as a part of our events! Please see the PRODUCT PLACEMENT ticket or contact Nealette at nealettemonique@gmail.com to request more information.
---
About your host: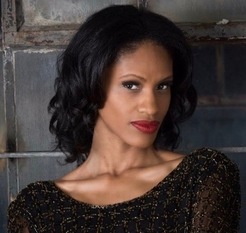 Nealette Douglas, Creator of Fashion Exchange 3000 and The Dish Houston, discovered her love for a photographic/journalistic approach to media when she began taking pictures of families and newborns through nationally recognized companies in 2007. She is a published photographer and heavily involved in the Art community in Houston. A Creative Curator and Brand Consultant to Entrepreneurs, Small Businesses and Non-Profit Organizations, Nealette spends part of her time being a Brand Ambassador to Designers and International Brands for over 3 years. She has 10 plus years in the areas of Virtual Assistance, Brand Management, Image Consulting, Photography and has a niche for Personal Styling.
She's inspired by food photography, street styles, an a-ray of cultures she's engulfed herself in and has a passion for helping apiring young women reach their goals.
Currently, she enjoys curating events and listening to music of all genres. Nealette selflessly volunteers her time, talents and knowledge for various organizations in the U.S. such as The Art Alliance, Fresh Arts and The Art Institute of Houston.