MOMPRENEURS STAY LIT, which is dedicated to promoting women self-defense .It is going to be a powerful event for women. Ta






Vanessa Agudelo

Creator of The Houston Business Women Organization

Taurea Avant

Founder of Urban Ceo & Show Your Sucess 15X Author, Coach, and Keynote Speaker

Tactical Defense Houston

Self-Defense Instructor

Elissa Mitchell

Founder of Mompreneurs Stay Lit 5X Author, Motivational Speaker, and Coach

Taniesha Ramsey-Lane

Founder of CEO Diva Cosmetologist
About this Event
MOMPRENEURS STAY LIT, Our mission is to provide mompreneurs a global movement that encourages women to be self-made, self-confident and aware of women safety. We believe every woman should feel safe while building her empire, our items provide an on -the go and convenient way to meet mompreneur needs. 
Our Next Stop on our tour is Houston, Texas.
This event will be a powerful event for all entrepreneurs. It will include women entrepreneur speakers including our Keynote Speaker : Taurea Avant who is 15x Author with 1500 plus students. She helps authors, future authors, speakers & coaches make money.
Event will also include:
Dynamic Entrepreneur Vendors
Light Food & Rereshments
Giveaways
Inspiring Speakers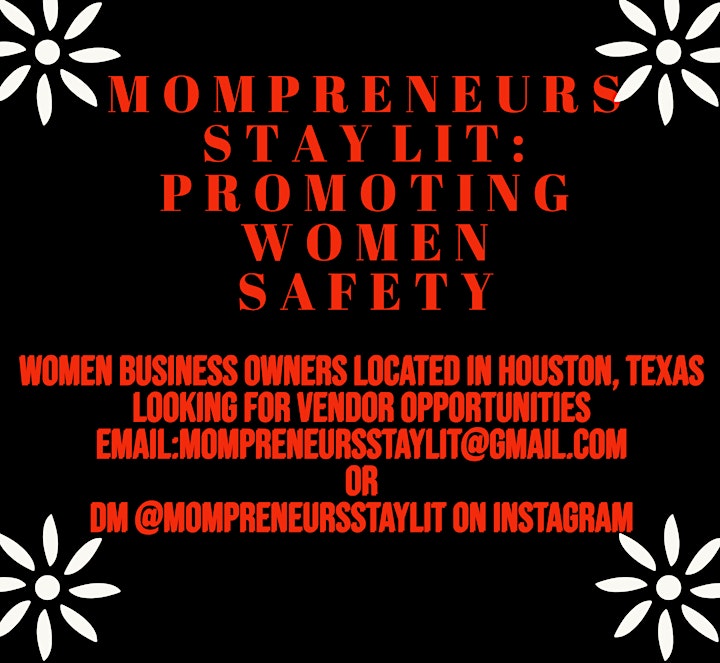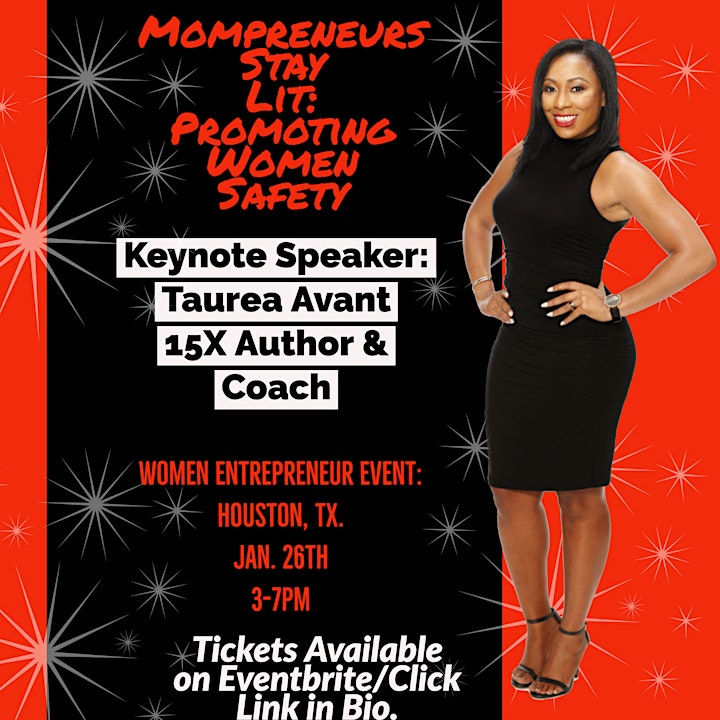 Other Business Opportunities: This upcoming year promises to be bigger and better than ever. We are excited to take your business on tour with us. We our offering amazing businesses the opportunity to increase their visibility by allowing us to market your brand.
$25 Swag Bags: Must Provide enough business cards or promotional material for at least 50 Guests.
$50 T-shirt Promotion: Place Your Social Media on the back of our T-shirts
$27 Mompreneurs Stay Lit 2020 Planner: Place your Logo/Business in our Planner
Links are Provided Below: Secure Your Spot!
Promote Your Business: On Our T-Shirt
Promote Your Business: Swag Bags