Description

Mommybites proudly presents

The Ultimate Moms' Night Out!

shopping * free gifts * raffles * cocktails & mocktails
delicious treats * eyelash bar * photoshoot station
unclutter your life keynote talk * amazing gift bags

Co-Sponsored by Happy Family
Who: All parents and parents-to-be! Feel free to forward this invitation to your friends (parents of babies, toddlers, & school aged children)

Where: Grand ballroom at the iconic New Yorker Hotel, 481 8th Ave at 34th St

Why: To shop, mingle, meet experts and hear best selling author and Oprah, Martha Stewart, & HGTV guest Andrew Mellen talk about how to unstuff and unclutter your life

Why not? Why not get a complimentary professional headshot taken for your new fabulous facebook profile at our photoshoot station?

When: Wednesday, May 1st, 2013, 6:00 PM

Cost: $25 ($40 at the door). Register here.

Gift: The first 150 people to register will receive a choice of a zcush plush baby nap mat valued at $35 or a $50 gift card to Paper Culture, People Magazine and Cosmopolitan's pick of best online stationary boutique. (One gift per registrant.)
Keynote Speaker: Andrew Mellen
Author of Unstuff Your Life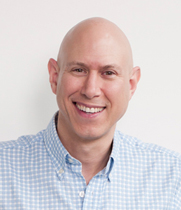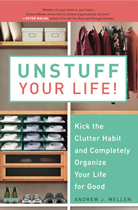 Everyone loves stuff, right? From the latest gadget to the kids' old artwork, we've got so much stuff that our bags, closets, garages and storage units are bursting with it. And yet, we share stories about not having enough time for our families, our friends and our passions. Best-selling author Andrew Mellen wants to help you change that. Come learn how to unstuff your life with a few simple tools so you can get back to living a happier, more joyful and truly abundant life every day—where there is enough time for what's important.

Please note: you MUST pre-register & attend event in order to receive a gift bag and your gift.
*Registering for this Mommybites event will include you in our weekly newsletter/email mailing list. The newsletter will keep you up to date on new events, blogs, support groups, webinars, teleclasses, nannies, deals, etc. You may opt-out by emailing us: info@mommybites.com
Organizer of Mommybites Summit 2013
Mommybites is the go-to community for quality parenting resources, support and education. The country's top parenting experts have helped us create incredible events, tele-classes, webinars, radio shows, videos and blogs all updated regularly.  In addition to providing a ton of support, we also like to have fun! We run contests, give away cool products, host various events around the country, let you know about deals of the day, part-time work for moms and even casting calls for you and your baby!