Description
Description
Mommy Dentists in Business is excited to announce that our second annual social summit will be held in New Orleans at The Roosevelt Hotel, A Waldorf Astoria Hotel! The MDIB Social Summit will serve as a meeting where mommy dentists can learn, socialize, and share best practices in the world of dentistry!
MDIB Social Summit 2019 T-Shirt
Would you like a Social Summit 2019 T-Shirt? Purchase it here! T-shirt sales end Sunday, August 18th so grab yours now!
Tentative Summit Schedule (subject to change)
FRIDAY
7:30-8:00 Check-in/Breakfast
8:00-8:15 Welcome message
8:15-8:45 Sponsor messages
8:45-9:45 Sandy Pardue (1 hour)
9:45-10:00 Break
10:00-11:00 Dr. Mark Cannon (1 hour)
(10:00-11:45 Staff with Tracy Civick)
11:00-11:15 Break
11:15-11:45 Dr. Gina Dorfman (30 minutes)
11:45-12:45 LUNCH
12:45-1:45 Table Discussion/speaker
1:45-2:00 Get to the other room
2:00-3:00 Paul Edwards (1 hour)
3:00-3:15 Break
3:15-4:15 Dr. Mark Costes (1 hour)
(3:15-4:15 Staff with Tracy Civick)
4:15-4:45 Group photo
4:45-5:00 Party prep!
5:00 Parade!

TOTAL 9 CE CREDITS
SATURDAY
7:30-8:00 Check-in/breakfast
8:00-9:00 David Ritter (1 hour)
(8:00-9:00 Staff with Jennifer Pearce)
9:00-9:15 Break
9:15-9:45 Dr. Len Tau (30 minutes)
9:45-10:45 Jennifer Pearce/ Dr. Grace Yum (1 hour)
10:45-11:00 Break
11:00-12:00 Stephanie Mapp (1 hour)
12:00-12:15 Wrap-Up

Location:
The Roosevelt New Orleans, A Waldorf Astoria Hotel
130 Roosevelt Way
New Orleans, LA 70112
Event Detail:
The speaker line-up for the Mommy Dentists in Business Social Summit includes: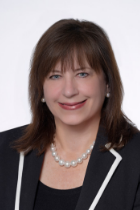 Sandy Pardue: "Inside Secrets to Grow Your Practice"
Course Objectives:

Learn ways to uncover missed opportunities

Recognize the cause of broken appointments and become proactive

Discover systems that will give more control and prediction

Learn how to communicate more effectively with patients

Expose blind spots in the practice
Course Description:
This course will teach steps to help you grow your practice. Learn key systems that top producing practices use to increase efficiency, productivity and profitability. Overcome the most common blind spots and missed opportunities in your practice. This presentation will provide tools to close the back door so that new patients stay and existing patients get back in the chair. Sandy will show you how to diagnosis undetected system failures that if left unexposed, could be costly to the practice.
---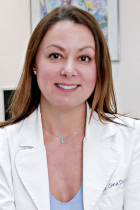 Dr. Gina Dorfman: "Building a Dental Practice that Runs Without You Not Around You"
Course Objectives:
How to reverse-engineer your long terms goals to build your dream practice.

How to engage and align your employees so that they help you make it happen.

How to attracts, interview, and select the right employees to strengthen your company culture.

How to systematize your practice to give yourself the freedom to live your best life.
Course Description:
If you're like most dentists, you started your practice so that you could be your own boss, take great care of patients, achieve time and financial freedom, and live life on your terms. Yet many dentists find themselves overwhelmed keeping up with the demands of running a practice, wearing many hats, juggling responsibilities, answering an endless stream of questions, putting out fires, and getting things done.
In this presentation, Dr. Dorfman draws on her 17 years of running a busy dental practice to show how we can shift from the mindset of getting stuff done to creating systems and building a team that gets stuff done. You will learn how to gain control over your time and your team and create a profitable practice that can run itself; how to
empower employees to take the initiative, make decisions, and solve problems; how to work fewer hours while growing your practice and achieving the life and business success you've always envisioned.
---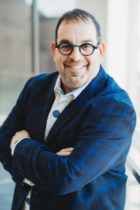 Dr. Leonard Tau: "Raving Patients: Get Visible, Get Credible : Get More New Patients"
Course Objectives:
Understand the importance of taking control of your online presence

Learn software programs that help manage your reputation

See why your practice may not be ranking as high as it could be

Discuss ways in which patient reviews can manifest online

Develop strategies for garnering positive patient reviews

Review team training tips for garnering positive feedback
Course Description:
Word of mouth has always been the foundation for the acquisition of new patients by a dental practice but in our internet age, word of mouth is transformed because of reviews sites like Googe, Yelp, Facebook, Healthgrades and dozens of others. You can now let your patients do the marketing for the practice. Practices must have a plan in place to establish, promote, manage and monitor a positive reputation online. Positive reviews will drive business to your practice while negative reviews turn potential patients away.
In this presentation, Dr. Tau shares numerous tips and best practices, as well as the system that has been tried and tested in his own office enabling him to take his practice to the next level simply by marketing his reputation.
---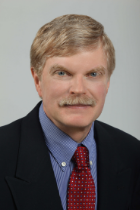 Dr. Mark Cannon: "Gasping For Life- The Pediatric Airway"
Course Objectives:
The attendee will learn techniques and tests for diagnosing airway complications in the young patient.

Treatment modalities and referrals for treatment will be discussed and the rationale used for each instance. Cases will be presented to illustrate the various techniques.

The medical implications of not treating and what medically has created so many cases, will be reviewed along with microbiome changes.

The use of polyols to manage airway infections and congestion will be presented along with current research being completed at Northwestern University and Ann and Robert Lurie Children's Hospital.
Course Description:
"Whenever I feel blue, I start breathing again."- L. Frank Baum
Breathing is essential for life, and yet somehow our understanding of its importance in the young is relegated to an afterthought. All published research reaffirms the great importance of airway patency for the normal development of the child. This basic research that prompts early intervention will be explored, along with a description of clinical techniques, including but not limited to appliance therapy, in treating oral and airway issues. Most importantly, the effect of the airway on the microbiome, neurological development, and systemic health (and their inter-relationships) will be discussed. As an interesting twist, the microbiome effect on the airway will additionally be explained, somewhat like the "circle of life" concept. Special clinical cases will be presented, especially concerning young patients with systemic disease.
---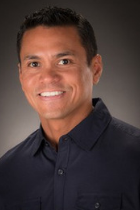 Dr. Mark Costes: "Practice Management and Human Relations"
Course Objectives:
Calculate overhead, cashflow, and profitability in a dental practice

Determine whether his or her dental practice is sufficiently systemized

Follow the tactical steps to creating a system driven dental practice

Understand the top 5 advanced practice analytics that should be tracked in every dental practice

Know the importance of understanding how to calculate the cost per procedure in a dental practice
Course Description:
During this presentation Dr. Costes will be discussing how to establish a personal and business baseline in order to identify what areas of focus can significantly increase the effectiveness, profitability, and fulfillment in a dental career. Additionally, the tactical steps to transitioning from a staff dependent practice to a systems dependent practice will be discussed.
---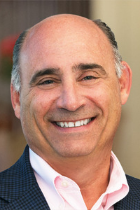 David Ritter: "Do I Need Employment Agreements and What Should Be in Them?"
Course Objectives:
Learn under what circumstances you should have employment agreements for your professional staff

Learn what restrictive covenants you can include in agreements

How to enforce employment agreements when things go bad
Course Description:
As the employment landscape has become more complicated, all parties in an employment relationship should understand what is expected and what is required; this is true for dentists as well. All parties should understand what is in an employment agreement as well as the pros and cons of having an employment agreement. David has decades of experience in handling all types of employment issues including employment agreements in the medical field as well as for high level executives. Join David Ritter as he discusses this topic in-depth!

---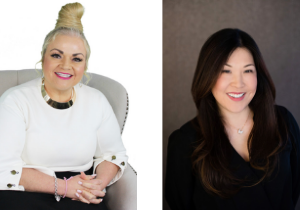 Jennifer Pearce and Dr. Grace Yum: "Boss Lady Do's and Dont's"
Course Objectives:
Leading with authority

Knowing your numbers

Boss Boundaries and How to keep them

Handling Confrontation in the workplace
Course Description:
In this course, attendees will learn how to become a better leader in their practices as owners and associates. We will discuss common issues that arise in dental office settings and how to address them appropriately.
---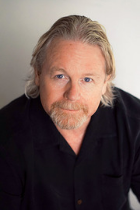 Paul Edwards: "Nurturing Employee Relationships and Setting High Standards"
Course Objectives:
How to lead your team or team managers to execute on your mission and purpose while adhering to your core values.

How to have real -- and often tough -- conversations

How to improve employee engagement at your practice

How legal compliance factors into important HR decisions (remember, when you change one policy it affects 5 others)

How to document and maintain records in order to protect your practice

How to communicate your core values and work within them
Course Description:
Every business owner needs to know how to lead. In this course, we'll give you the tools you need to empower your team to operate at a high level, stay accountable, and take personal responsibility for their role in the success of your practice and their own lives. As a mother and a professional, the role of "Mom" can sometimes bleed over into your other identities. This course will help you see what it takes to remove yourself from the "manager-mom" role and step decisively into a leadership role.
Most owners think that they need to become better leaders. You hear it all of the time in posts with titles like "Nine secrets to leadership!" or "All great leaders must do these 5 things!" etc. Of course, as a business owner, it's true that all major problems and decisions come back to you. But here's the secret: The problem is not you! It's your employees who need to step up and be the absolute best at what they do in support of your practice and you personally.
---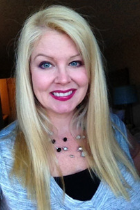 Dr. Stephanie Mapp: Insurance plans
---
Staff Speaker: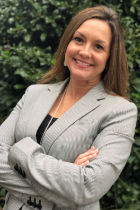 Tracy Civick: President of Front Office Coach, Dental Front Office Training


---

Topic 1: "How to Create a Culture of Excellence"

Course Objectives:
Learn how to bridge in-office communication gaps

Learn to create a positive environment and how it directly effects the success of the practice

Maximize morning huddles

Understand the importance of sincere recognition

Practice "20 ways to improve in-office communication when conflict comes"
Course Description:
Problems with employee drama driving you crazy? Do you spend more time worrying about gossip than providing an excellent patient experience? If so, there are very specific protocols that can turn the office culture around almost immediately. If you are ready for a team that communicates well and truly love coming to work then this course is for you!


---

Topic 2: "How to get Patients to say YES, without being held hostage to insurance"

Course Objectives:
Define what it takes to ensure you are effectively communicating with patients

Identify behaviors that elevate trust and respect

Learn how to train your team to handle the tough insurance questions

Establish protocols to treatment plan properly

Recognize your team's limiting beliefs about money
Course Description:
Getting your dental patients to say "YES" to treatment and "YES" to the cost can be challenging and sometimes very frustrating. In this energy-filled presentation, you will learn how to implement proven systems designed to overcome patient objections and the #1 factor for treatment planning that will increase production immediately.
---
Ticket cost includes:
Full access to all Social Summit activities and programs

A series of innovative sessions put on by prominent lecturers in the speaker's circuit (a variety of topics)

Food and beverage throughout the entire event

7 CE credits

Friday Happy Hour/MDIB Second Line Parade through the streets of New Orleans!

Fun MDIB swag

The opportunity to win incredible raffle prizes

Opportunities to network and make lasting connections with fellow attendees

Access to our awesome event sponsors (to be announced soon!)

Unforgettable memories with your fellow mommy dentists!
Staff ticket: This year, we have opened up the option for doctors to bring staff members with them to the Social Summit 2019. There will be seperate staff-focused courses during the break out sessions for staff.
Schedule:
Check in for Friday, September 20th will begin at 7:30am. We will move into our program of amazing speakers for the day, with activities throughout, and then end the day with a New Orleans style MDIB Parade!
Saturday, September 21st check in will start at 7:30am, move into another half day of speakers, and end with a fun MDIB announcement!
*Specific schedule details to come*
Hotel Information:
Mommy Dentists in Business has a block of rooms sectioned off for Thursday (9/19) and Friday (9/20) night at The Roosevelt New Orleans with a reduced rate of $239 per night for a deluxe king bed and $259 per night for double queen beds. For different room arrnagements or questions please call hotel reservations at the number provided below.
Please mention Mommy Dentists in Business for the room block and rates.
The Roosevelt New Orleans, A Waldorf Astoria Hotel
THE ROOSEVELT NEW ORLEANS
130 Roosevelt Way
New Orleans, LA 70112
Phone: (504) 648-1200

FAQs:
How can I contact the organizer with any questions?
If you have any questions, please email mommydentistsinbusiness@gmail.com! We would be happy to answer any questions you may have!
What's the refund policy?
There are no refunds for this event. Tickets are non-transferable. MDIB is not responsible for any refunds or transfers of tickets due to any last minute situations that arise.
Can I purchase more than one ticket?
To eliminate any registration issues on our end, you can only purchase one ticket through Eventbrite.
Thank you to our Social Summit 2019 event sponsors! This event would not be possible without you!