Mommas Pearls presents i-5 LIVE!! A 4 Week Tele-Call Series with Cynthia Litman

Tuesday, November 15, 2011 at 8:00 PM

-

Tuesday, November 29, 2011 at 9:00 PM (EST)
Event Details
Mommas Pearls Presents - i-5 Live!! 
A Virtual High Five Support Group for Mommas with Cynthia Litman 
I
'm birthing a 4 week tele-call series for moms to give each other virtual high fives and invite you to join me in this journey.

Together we'll hold space, focus, bring meaning, inspire joy and awaken to our beautiful role as spiritual mommas. Together we will bust myths that hold us back and build strength to forge ahead. You will be empowered to love your life, dirty diapers and all.    
My children are my greatest loves and I encompass many labels – entertainment lawyer, entrepreneur, writer, blogger, radio show hostess, Reiki master and all around spiritual vixen, yet what I love most is helping others shift their energies and evolve.

Every mom experiences struggle. During our four calls, we'll get to the root of our mommy types, lay down boundaries, find appropriate emotional releases and take a good long look in the mirror (you will love what you see!!).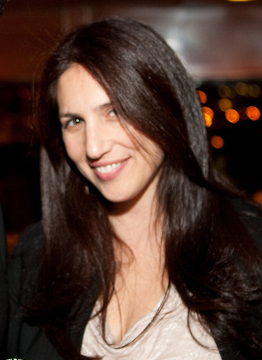 For two+ years, Mommas Pearls has enabled me hold a platform to inspire, support and empower other parents to live a more meaningful life.  I've explored pervasive parenting issues, spoke with experts, researched extensively and will share what I've learned to be the
FOUR CORNERSTONES of PARENTING:
GENERATIONAL WISDOM
APPLICATION OF SPIRITUAL LESSONS
MASTERING BEING PRESENT
PASSING ON THE GIFTS TO OUR CHILDREN
The cost of this first i-5 Live!! Tele-call series at $55 is deliberately low as my push present to you!!
For an hour a week we will go deeper into each cornerstone. You will feel lighter, enriched and empowered. Each session will consist of an inward moment, a pearl of wisdom and a story. Opening to a discussion about our personal experiences, challenges and triumphs and closing with take away gems and an affirmation.  
For each inspired and empowered mom, there's not just a family that benefits, but a community, the world and future generations. 
"Cynthia is a powerful example of love and compassion. Her patience and ability to mother is 'soul blowing'. I am a grateful recipient of Cynthia's healing and support." ~ Macha Einbender,  mother of two &  Practical Spiritual & Meditation Teacher, Radio Show Hostess

Mommas Pearls themes will be the focus of the 4-Week Series integrating the cornerstones.

Here's what else you'll learn with my "i-5 Live" Tele-Call Series: 

WEEK 1:  Mother Nature: Tiger, Dragon or Snail Mom
•    Natural tendencies
•    Mom personas
•    Revisiting expectations
•    Gems/affirmations
WEEK 2:  Balance and Boundaries: Myth of Doing it All
•    Keeping it together while in front of the kids
•    How to let go what doesn't serve you
•    Setting limits - you are not Gumby!!
•    Gems/affirmations
WEEK 3:  Emotional Releases & Responses
•    Emotional pollution
•    Ugly cry is beautiful
•    Date yourself
•    Family business
•    Losing anxiety
•    Gems/affirmations
WEEK 4:  Self-Reflection & Gratitude
•    Being Thankful
•    A Gratitude Attitude
•    Gems/affirmations

Next Scheduled Tele-Call: Tuesdays, 4 sessions
November 15th, 22nd, 29th & December 6th, 2011
8:00-9:00pm EST

Tele-Call Series Fee: $55 (special birth rate for this 1st Tele-call series only!!)
 
The space that we will be sharing together is sacred, as is our journey of Motherhood.  All calls will be held confidential and with respect to all participants. Each call will be recorded and will be available as a courtesy to each participant.
 
I personally look forward to our Tuesday's i-5 time, getting to know you so we can inspire, connect and grow together.
For more information and to register please visit me at www.MommasPearls.com or e-mail me at Cynthia@mommaspearls.com. 
Big Momma Hugs,
~ Cynthia
Have questions about Mommas Pearls presents i-5 LIVE!! A 4 Week Tele-Call Series with Cynthia Litman?
Contact Mommas Pearls
When & Where

Your Phone! Upon registration you will receive a phone number and access code.




Tuesday, November 15, 2011 at 8:00 PM

-

Tuesday, November 29, 2011 at 9:00 PM (EST)
Add to my calendar
Organizer
Cynthia Litman encompass many labels – entertainment lawyer, business adviser, entrepreneur, writer, blogger, conversationalist, Reiki master and all around spiritual vixen, yet what she loves most is being a mother to her two young children and extending that maternal energy to help others shift their energies and evolve. 2009 was a year of loss, she lost a fortune, a dream home and more to the heart, her grandparents. She gained Mommas Pearls which she launched in 2009, as an outlet to remember, explore, repurpose and pass down generational wisdom and to reclaim her true voice. Mommas Pearls is a platform to inspire, support and empower other everyday busy parents to live a more meaningful life and learn to find the beauty in the simpler things. By exploring pervasive parenting issues, speaking with experts and researching extensively she wil help you evolve as a parent and tap into your spiritual tools. 
Mommas Pearls is a spiritual family brand offering support via workshops, tele-calls, coaching sessions, blogs, radio shows and reviews.  Dig deep into your soul strings.