Description
Join us for Momentum613 – a BIG IDEAS DAY for local culture, tourism and business – presented by the Ottawa Festival Network (OFN), in association with Ottawa Tourism and the Ottawa Chamber of Commerce.
This year, we're exploring how we can benefit from a more robust and local AUTHENTIC CAPITAL EXPERIENCE!
WHY TALK ABOUT CULTURAL TOURISM NOW?
It's one of the fastest-growing tourism industry segments

To leverage the post-2017 momentum into 2018 and beyond

To elevate our critical thinking + dialogue + actions towards local cultural tourism

"Develop Local Cultural Tourism" is a recommended action in the City of Ottawa's Renewed Action Plan for Arts, Heritage and Culture in Ottawa (2013-2018)
WHY ATTEND?
Join the discussion on enhancing an "authentic capital experience"

Shape the thinking and direction for cultural tourism in Ottawa

Connect with leaders in Ottawa's culture, tourism and business sectors

Bring your ideas about local programming and events + why it matters to Ottawa
AGENDA
8:30AM Registration

9:00 AM Presentations

10:30 AM Networking Break

10:45AM Expert Panel | Q&A | Key take-aways

12PM OFN Annual Volunteer of the Year Award, presented by Scotia Wealth Management

12:20PM Networking luncheon in the OFN Expo Hall

2PM Event wrap-up
PRESENTERS: IDEA-LEADERS + TREND SETTERS
Keynote 1: Steven Thorne, Place-Based Cultural Tourism Specialist - Why 'Place' is the Key to Cultural Tourism

Keynote 2: Michael Crockatt, Ottawa Tourism President + CEO presents Ottawa's recent Brand DNA Research Results: In partnership with the City of Ottawa, and through extensive research conducted by Destination Think, Place DNA of Ottawa has been identified from a multi-industry perspective. The gaps between perceived and projected impressions of Ottawa, and DNA of the destination, have been identified along with recommendations on how to address the gaps to strengthen the reputation of Ottawa and the Ottawa brand. Get an upclose look at the study results, and what it means to you and your organization/business.
Steven Thorne is a Place-Based Cultural Tourism specialist – a phrase he coined. He believes that any destination can enhance its appeal to cultural travellers and compete more successfully in the cultural tourism marketplace. The former Manager of Arts Development for Greater Victoria, and for the City of Kelowna, his client list includes Tourism BC, Parks Canada, Tourism PEI, and cities, towns and institutions from British Columbia to Newfoundland, including the post 2010-Olympic Whistler, for which he created a strategic blueprint help the resort capitalize on cultural tourism. Steven has written extensively on cultural tourism, has presented at more than 60 regional, national, and international conferences. He teaches at the Cultural Resource Management Program at the University of Victoria, has been a regular lecturer in the Graduate Program in Tourism Policy and Planning at the University of Waterloo. Holding a Masters' degree in Leisure Studies, and specializing in cultural development, Steven works independently and in association with Toronto-based TCI Management Consultants; Washington-based Sustainable Tourism International, and Edinburgh-based TEAM Tourism Consulting.

Michael Crockatt is the President and CEO, Ottawa Tourism. He is a leader in tourism and aviation in Canada. Formerly Senior Vice President with InterVISTAS Consulting, he was responsible for the firm's airline, air service development, and tourism practices in Canada. Michael has over 15 years of management experience with the Winnipeg and Ottawa International Airport Authorities. He is a Board member with Ottawa 2017 and the Ottawa International Hockey Festival, and serves as past-Chair of the Board of Directors with the Ottawa Chamber of Commerce. He has also been a Board member with Invest Ottawa, and served as Chair of the Board of Directors of the Tourism Industry Association of Canada (TIAC), Chair of the Board of Directors of Ottawa Tourism, and Chair of the Tourism Development Council of Ottawa Tourism. In 2013, Michael was named one of Airport Business Magazine's Top 40 under 40. In 2012, he was a recipient of the Queen Elizabeth II Diamond Jubilee Medal for his contributions to Canada. At the 2011 Ottawa Tourism Awards, he was named Tourism Volunteer of the Year, and in 2010, was a recipient of the Ottawa Business Journal Forty Under 40 Awards.
EXPERT PANEL
Steven Thorne, Place-Based Cultural Tourism Expert

Andrew Vincent, Ottawa Music Industry Coalition

Ben Dick, Cultural Mapping Researcher, City of Ottawa

Jamie Hurst, Economic Development, City of Ottawa

Billy Rodgers, Co-found, Escape Manor

Mark Monahan, (Bluesfest, CityFolk, Festival of Small Halls, Marvest)

…and more!
GETTING THERE + PARKING INFORMATION
Venue entrance: The entrance is located at the corners of Laurier Avenue and Chapel Street (at the "steeple door" entrance).
Parking suggestions: If you are driving to the event, please note that surrounding residential street parking is free but is limited to two hours during the day. We recommend these parking lots:
Option A: St. Joseph's Church, 174 Wilbrod St. approx. 8 minute walk to the venue. Approx. $3/hour; $12 daily maximum.
Option B: UOttawa Parking, approx. 10 minute walk to the venue. $4.50/hour; $17 daily maximum.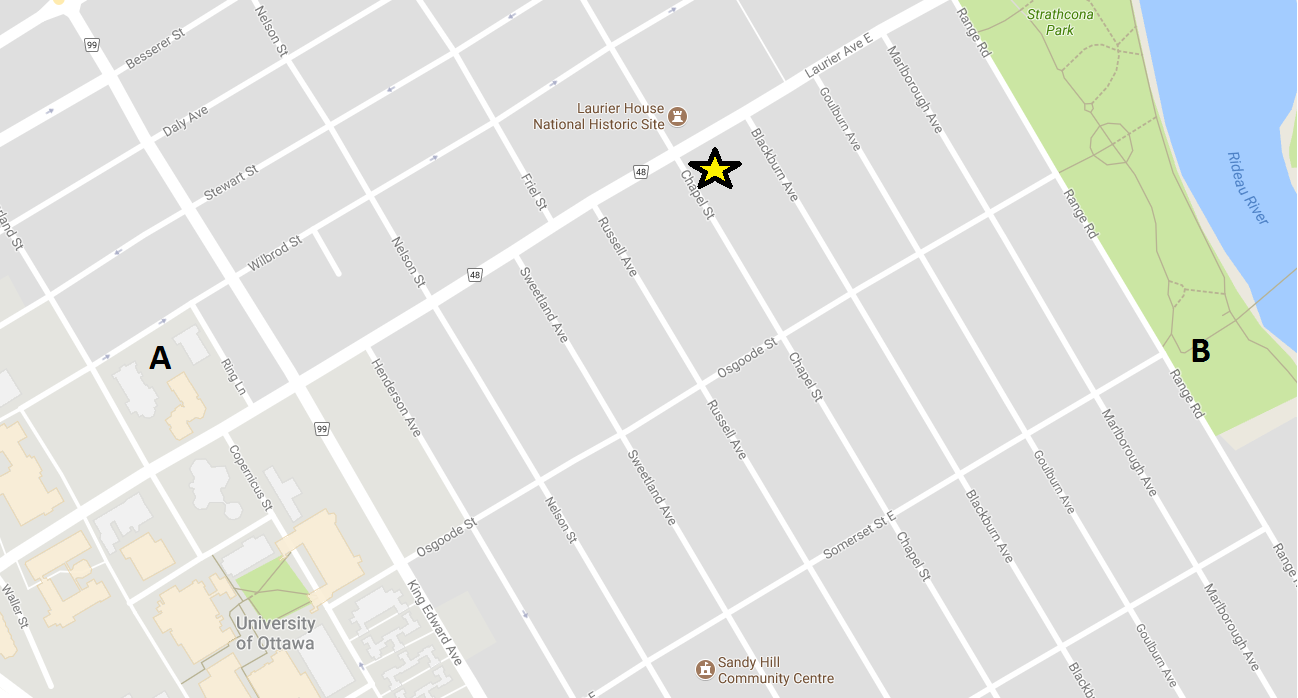 SOCIAL MEDIA (THANKS FOR THE LOVE!)
Follow our @ottfestbiz Twitter feed: https://twitter.com/OttFestBiz. Use hashtags #Momentum613 #ottarts #ottbiz