Momentum Tour 2 - Hartford, CT

Wednesday, September 30, 2015 from 6:00 PM to 9:00 PM (EDT)
Event Details
Learn to Create Your Momentum at this High Energy Networking, Educational, and Inspirational Event for CT's Small Business Owners, Social Entrepreneurs, and Independent Professionals!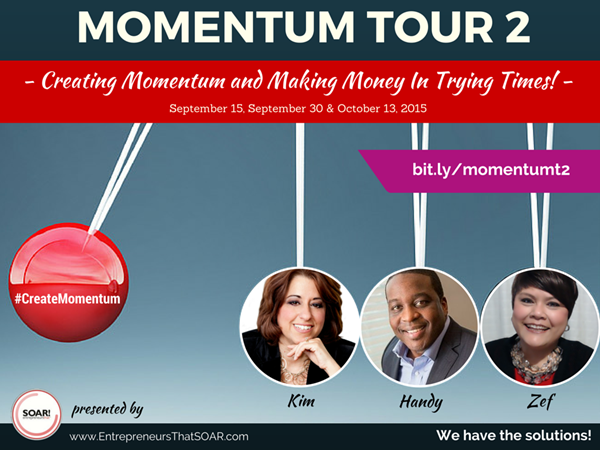 "Creating Momentum and Making Money In Trying Times"
 Have you ever experienced a time when life throws you a curveball? An interruption so big that it affected how you functioned daily? It may have even caused you to slow down all business activities. As we all know, when business is slow, there is risk in depreciation of revenue. Put simply, it can easily turn into "no business" and no business means no money!

The purpose of the Momentum Tour 2 is to reach out to the small business community and share simple strategies to create momentum and make money no matter what you are being challenged with in life, clear the noise around marketing, and teach you how to connect with yourself and your audience.
Get ready to be inspired and learn how to create momentum and make money even in trying times! Momentum Tour 2 is featuring 3 seasoned speakers, action minded thought leaders, and results oriented business experts who will be sharing their own stories of how they overcame their challenges. Best of all, they will be also be sharing their tools and solutions that may just help you in your business! Learn how you too can create momentum and make money in trying times!

All profits from the Momentum Tour 2 will benefit "The Get In Touch Foundation", a non-profit organization that provides breast health initiatives that educate gals and guys of all ages how to "get in touch" with their bodies, information, and each other in our crusade against breast cancer. Read more about the organization here: bit.ly/goodmomentum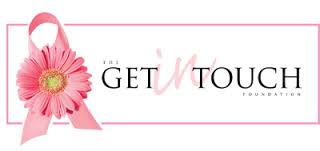 We support education and are inspired by Mary Ann Wasil's story. She is the Founder of "The Get In Touch Foundation", Mary Ann is also an author, speaker, activist, and has been a breast cancer survivor and health activist since 2004. Read more about her here: bit.ly/momentumtribe
Organizer
Entrepreneurs That SOAR!
Entrepreneurs That SOAR! 
provides design, production, marketing, and management solutions for live video and live streaming event produced using
 Blab, Periscope, Google Hangouts On Air, and YouTube Live platforms.
Our Chief Flight Officer, Zef Zan, created and founded this online business to help Speakers, Seminar Leaders, Business Trainers, Coaches, Professional Consultants, service based Entrepreneurs and other high performers use live videos and streaming events for business.
We also offer 
Influencer Marketing consulting and training programs designed to help you connect, communicate, create content, build a community, and convert clients. 

Our mission is to help you boost engagements that will create more opportunities that win clients via live videos and streaming events and we focus on these 5 elements: 
Connect

Communicate

Content

Community

Convert
We are determined and dedicated to helping entrepreneurial spirited individuals like you connect, educate, inspire, and build tribes of leaders who will empower movements that bring change to the world.
We are ambitiously invested in leveraging our strategies, opportunities, and alliances to help you achieve successful results in your business and life. That is our mantra and it is clearly represented in the acronym in our company name - "SOAR!"

Momentum Tour 2 - Hartford, CT