| | |
| --- | --- |
| Momentum Motivators & Media World Class | |
Event Details

You don't have to be great to start but you do have to start in order to become great!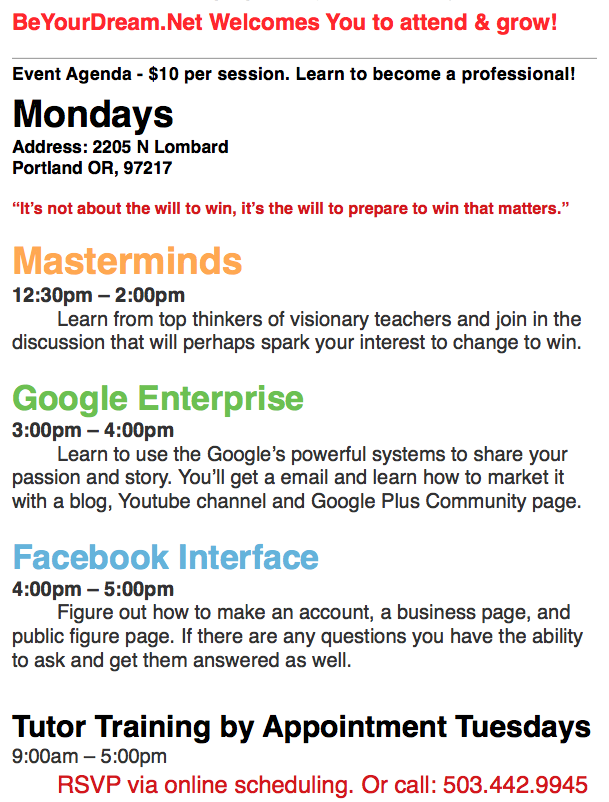 Part II = 2nd Half an Hour!
We will go over Google's & Facebook's interface. Also answer open ended Q&A of what it means to participate in Marketing.
Until we meet in person may the "System" be with you!
If you have any questions, feel free to get in touch. (1st time attendees are FREE, you'll see up to 10 tickets for that)
When & Where

Be Your Dream Office
2205 N Lombard
Portland, OR 97217


Organizer
"Design Destiny Into Realtiy!" That is the motto of Team Be Your Dream! My name is Sourixay Vilalay aka "S.V." The goal is to inspire people to go after their passions and live the life they've always wanted!
I realized that I don't want to work a "job" for the rest of my life so am passionately building networks, encouraging teamwork, as that what makes the dream work!
Come on out and participate to also achieve your dreams made-come true!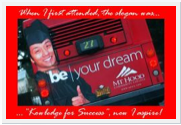 What people need is an opportunity where they can legitimately prosper from their efforts. They need true enterprise.
Wisdom is applying the right principles at the right time. Is learning from experience, and, of course, the best experience is someone else's.
+ This saves time and headache. Wisdom is the only way off the time and/or relationship train wreck. 
There is nothing so painful and debilitating as a broken heart, hurt feelings, and relational conflict. 
+ Wisdom means understanding the power of leverage in your financial life. 
+ Leveraging a system to do the work for you is one of the wisest ways to go about putting effort into something.
"You don't have to be great to get started, but you have to start in order to become great."