Mom Gets a Biz Conference and Crowdfunding - Free Information Call
When and where
Location
via teleconference from: Washington, DC 20012
Description
FREE CALL - May 2, 2013 12:30pm ET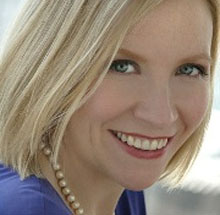 CROWDFUNDING. Have you heard of it? I've been pretty intrigued by the way Crowdfunding can take a good idea and make it a reality and that's how Patty Lennon funded the Mom Gets a Business Conference. You see, Patty isn't super smart and she's not super rich. She just took the time to figure out how to leverage the hottest marketing trend to fund her project. She took no financial risk and she had a blast doing it. And now she is going to teach you guys how she crowdfunded her Mom Gets A Business Conference in 14 days (during Hurricane Sandy) and to share with you the secrets to her success and how anyone, anywhere that has access to a computer and a good idea can successfully crowdfund anything!
I want to make sure she is fresh from the conference so we are going to do this at 12:30pm ET on Thursday May 2nd. When you register you'll get a recording of the call - so sign up and on the call, you will discover:
Why right now is the very best time to launch a crowdfunding campaign

The Secrets to creating a campaign that is set up to succeed from Day 1

What you need to do before your campaign even starts to ensure you are featured by your crowdfunding site aka The Holy Grail of Crowdfunding

How to successfully fund large dollar amounts with small lists

The one BIG mistake every crowdfunder makes (even Patty) and how to avoid it
The call is obviously free - Patty and I are going to show you how you can use Crowdfunding to fund your next book, product, or event and then together we are going to make a difference.
Sign up today! I can't wait to talk to you on the call,
Dr. Angela Lauria, The Author Incubator
The Author Incubator is a division of Becoming Journey, LLC
6600 2nd St. NW | Washington DC 20012 USA | 860-576-9475 | info at theauthorincubator.com