About this Event
Motherhood brings the most dramatic brain changes of a woman's life.
If you have you ever experienced any or all of the following 'Mom Brain' moments;
General feeling of 'brain fog' throughout the day
Trouble expressing complete thoughts
Forgetting why you walked into a room
Inability to focus on logical tasks
General feeling of "brain fog" throughout the day
Constantly misplacing objects
Inability to remember important names, dates and times
Frequently losing your train of thoughts
Lapses in judgement
Overwhelming emotions of anger, frustration and sadness
This event is for YOU!
Meet our Speakers; three Mamas with extensive knowledge about the inner workings of the mom brain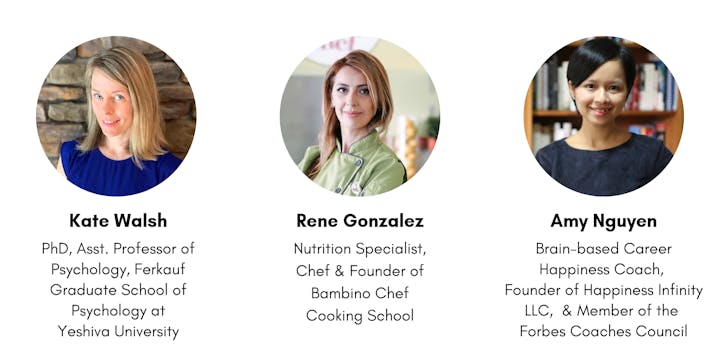 They will:
break down the science behind what we jokingly refer to as 'Mom Brain'
debunk some of the common myths about moms' mental capacities
highlight the many skills and strengths you acquire when you become a mom
discuss brain nutrition and the connection between leaky gut and brain health
teach you how you can rewire your brain for happiness
make you feel empowered by your own biology
This is an evening you won't want to miss! Come and enjoy inspiring conversations, yummy food, wine and as always, a bunch of fabulous giveaways!
Get your ticket before they're gone!