Description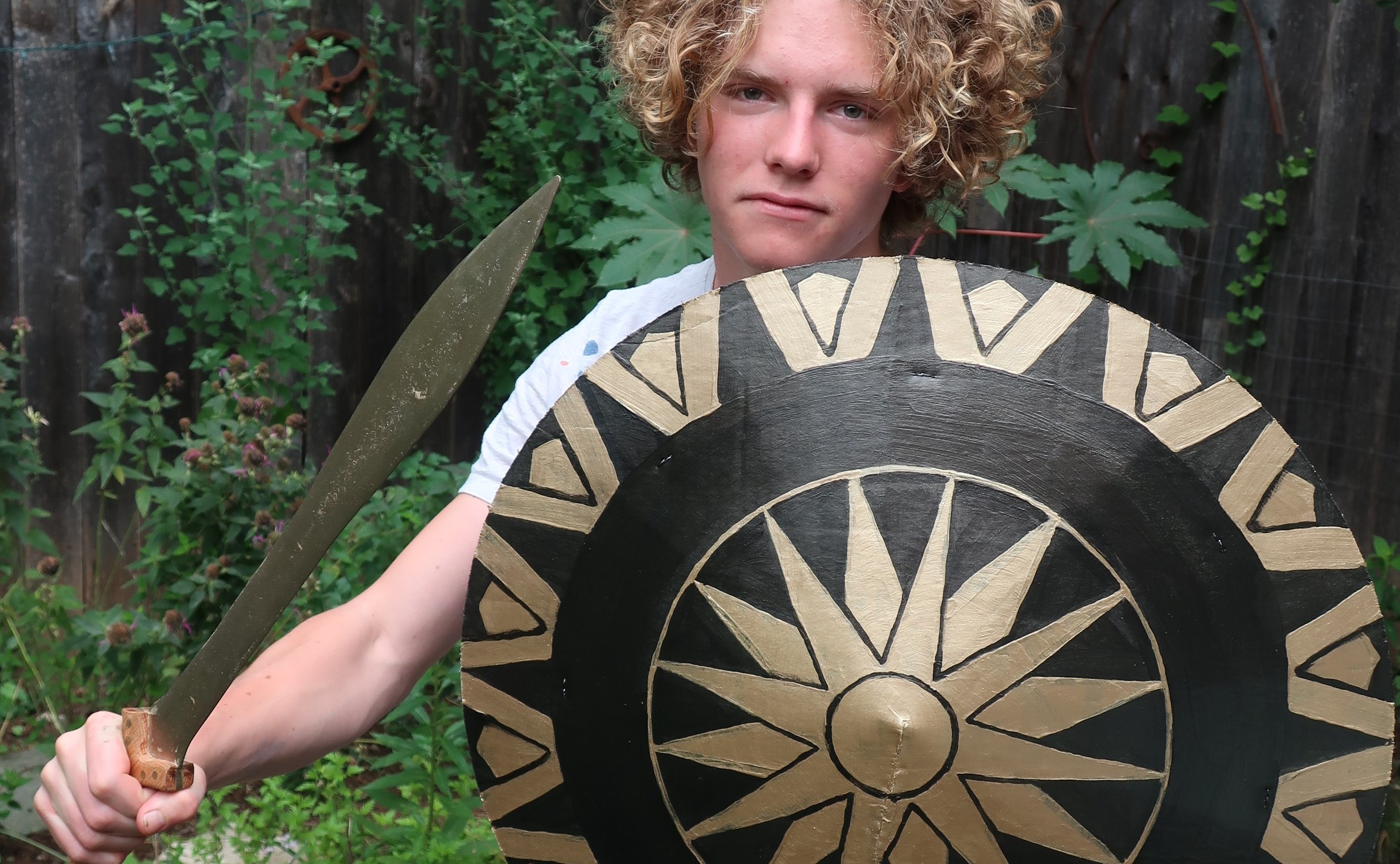 Ever watched someone making a sword in the movies and wanted to try it yourself? Join us in downtown Austin to learn about swords of the Bronze Age, then design and shape one of your own out of wood using a belt sander. Next, you'll you get your hands dirty making a sand cast of the wooden sword, and watch as we pour an exact copy of it in molten aluminum!
You're also get to make a leather sheath with a belt loop, so you can wear it proudly around the house or to your next costume party. You'll also make a battle-worthy cardboard shield displaying your love of Doctor Who, your favorite Celtic runes, or maybe your feeling of girlpower after seeing the new Wonder Woman movie!
Later in the week, you'll learn the amazing history of Chinese rocketry and test your precision building skills by making a powerful air-powered rocket that can fly more than 200 feet! You'll also have the chance to participate in high temperature chemistry experiments, such as setting your hand on fire and watching us subject several objects to a glowing hot 1000° sword! If that sounds like your kind of sciency fun, then strike while the iron is hot! Normally $275, now only $150 until Wednesday, 7/19 at midnight!
"Amazing camp, kid-friendly and kid-brave! My son loved learning how to use a belt sander, molding a wood sword to cast an aluminum one! This class was awesomely cool! Teachers were patient, kind and positive."
Go to www.swordcastingguy.com to see pictures of past classes, read reviews from past participants, or watch a video of us making a sword with Tania Ortega on the FOX 7 Morning Show.This 5 day camp is open to kids 8-14 years old and takes place at the Headwaters School campus at 807 Rio Grande. Note: for safety, swords are not sharpened to a cutting edge during camp and students will at no time be allowed to have sword fights with metal swords.