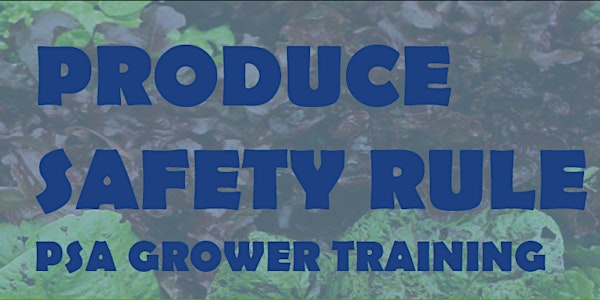 Molokai Produce Safety Rule PSA Grower Training
Location
Molokai OHA classroom
Kulana Oiwi #D
Kaunakakai, HI 96748
Description
LEARN HOW TO GROW MORE SAFELY
All non-exempt farms will be required to have at least one owner or managerial staff member on site who has attended an approved FSMA PSR training such as this one. Even exempt farms will be required to keep certain records, which will be covered in this workshop. And regardless of your scale, everyone can benefit from learning about food safety practices on the farm! XX is happy to be able to subsidize this workshop for Molokai farmers
AT THIS WORKSHOP
Trainers have been trained and certified by the Produce Safety Alliance to teach:
•Worker Health, Hygiene, and Training
•Soil Amendments
•Wildlife, Domesticated Animals, and Land Use
•Agricultural Water (Part I: Production Water; Part II: Postharvest Water)
•Postharvest Handling and Sanitation
•How to Develop a Farm Food Safety Plan
LUNCH AND DRINKS PROVIDED.
To REGISTER, VISIT
?
FOR MORE INFO: Jamie Ronzello, (808) 560-5410
jamie@sustainablemolokai.org
EVERYONE CAN MAKE THEIR PRODUCE SAFER!
*Scholarships available for eligible Molokai Growers. Other growers may be supported through HFUU or HFB.