Taste along at home with Mollie Stone's own Cheese and Wine experts as they lead an interactive tasting experience through Zoom
About this event
Want the perfect cheese and wine pairings for your autumn celebrations? Join our Mollie Stone's own Cheese and Wine experts Chelsea Fordiani, ACS Certified Cheese Professional and Kerry Kirkham, WSET Certified Wine & Spirits Manager as they review their favorite pairings that will please all autumn long! Purchase the cheese kit and wines ahead of the event to taste along at home.
Guests can participate through the Q&A function. We encourage lots of interaction and want guests to participate with lots of cheesy questions!
Keep a lookout for future Cheese & Wine events!
Online purchase for in-store pickup at all of our nine Mollie Stone's Markets locations.
Cheese Kit Contains:
Jasper Hill Harbison
Shelburne Farms Cheddar
Beemster Aged Gouda
Bleu D'Auvergne
Hayden Crackers Blue Beard Durum
Fra'Mani Toscano Salami
Orange Ginger Marcona Almonds
Friend in Jam Pinot Cherries
Fig & Hazelnut Panforte
Formaticum Cheese Bag
Tasting Notes Sheet for event
Wines Featured at Event:
Carpenè Malvolti Rosé Cuvée Brut Prosecco
Louis Latour La Grande Roche Montagny 1er Cru
Stags' Leap Napa Valley Sauvignon Blanc
Morgan Monterey Cotes du Crow's
Benton Lane Willamette Valley Pinot Noir
*Please make sure to sign into your Eventbrite & Zoom accounts before the event starts.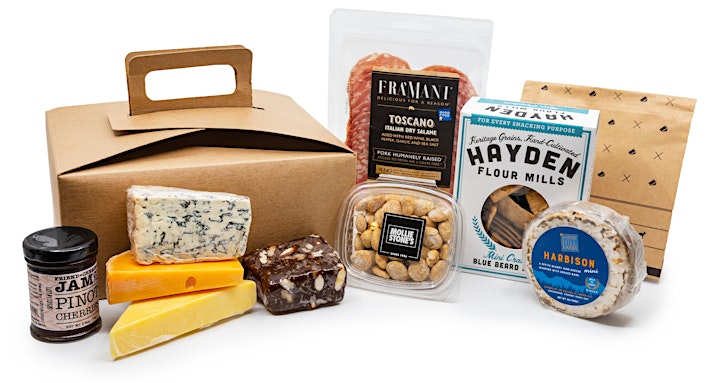 Autumn Cheese Tasting Kit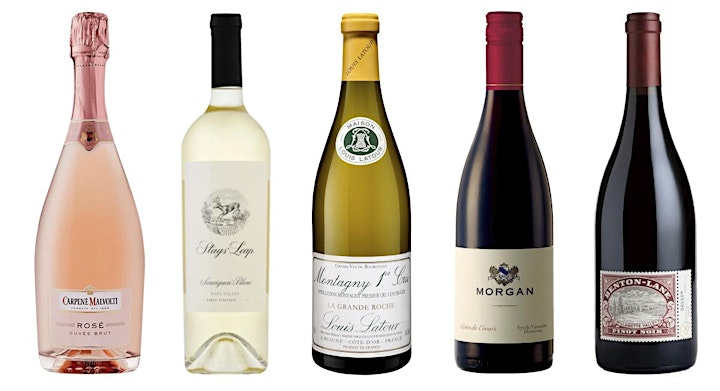 Organizer of Mollie's Free Online Autumn Cheese & Wine Tasting: 101.5
Making a difference in people's lives through food since 1986
Family Owned, Locally Devoted
We strive every day to provide quality food and exceptional service to our customers. We are family owned, and locally devoted. We work closely with local growers, producers and brands around the greater Bay Area to bring you high quality products in every aisle. We are committed to you – our customers, and to our community.
Our Mission
To surpass customer expectations with superior customer service, exciting variety, and quality of products in a fun and positive environment for our customers and employees.
Thank you!
We thank our Mollie Stone's customers for making us your local grocer and look forward to many more years of supporting the community and continuing to satisfy our customers!