Description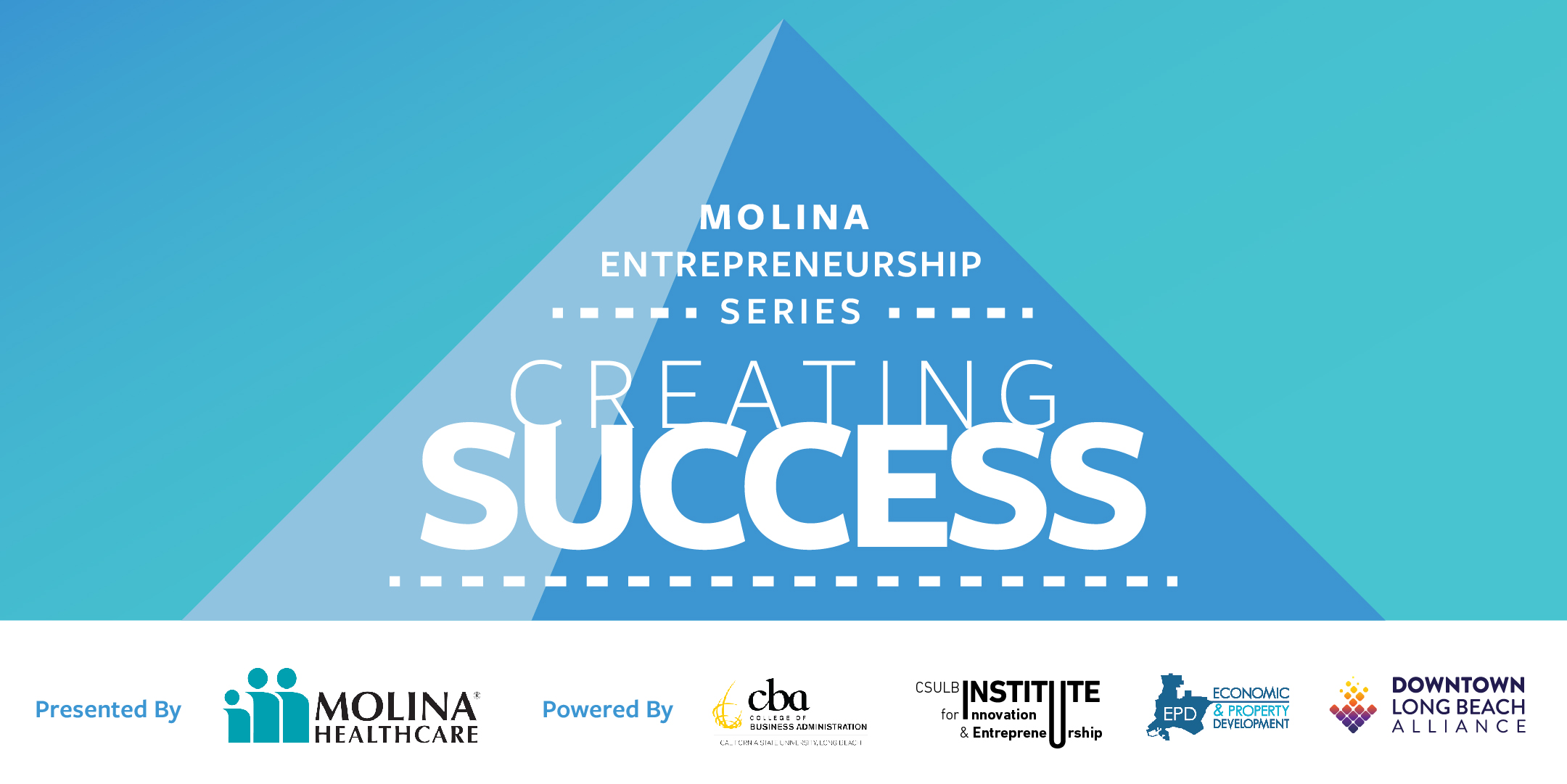 ---
Reaching Your Market
When you think about taking the first step to pursue your idea or to grow your business, what comes to mind: How can I get customers that will buy my products and remain loyal over time?

In this informative event, Molina Healthcare, Downtown Long Beach Alliance , Economic and Property Development, and CSULB's Institute of Innovation and Entrepreneurship introduce a panel that will share their expertise on how to communicate through social and digital marketing to effectively and efficiently bring customers to your business.

Attend this event to learn about:
Who is the "perfect customer" for your business?

What do you have to do to get that "perfect customer" to buy your product?

What does it cost to get your "perfect customer"?

How do you communicate with your "perfect customer"?

What is the best way to communicate with your "perfect customer"?

How do you choose the media to reach your customers within a budget
And so much more! Come for an event full of networking, best practices and business mindset leveraging!



AGENDA
6:30 - 7:00pm - Networking and Refreshments
7:00 - 8:30pm - Panel and Q&A

8:30 - 9:00pm - Networking


SPEAKERS
Ben Arnold, Marketing & Operations, Giant Media
Ben oversees business operations for Giant Media. He is responsible for driving the company strategy and ensuring success across all aspects of the company. He directly manages the Marketing, Client Services, Branded Content and Sales Strategy teams, among others. Ben holds an MBA and a BS in Business Administration-Marketing, both from Cal State Long Beach.

Roberto Martinez, Founder & CEO, Braven Agency
Prior to launching Braven as Founder and CEO, Robert was Director at Social Outlier, a digital ad agency based in Los Angeles. He has over 10 years of marketing and management experience working with global Fortune 500 companies including; Johnson & Johnson, Hyatt, Humana, and McDonald's. Robert has launched a multitude of products, apps and services throughout his career. Robert holds an MBA from Thunderbird School of Global Management.

Scott Flexo, Professor, CSULB
Dr. Flexo teaches digital media and marketing, marketing research, consumer behavior and marketing concepts at the undergraduate and graduate levels at CSULB. Dr. Flexo has over 20 years of practical experience as an entrepreneur and owner of a marketing company where he has consulted for large and medium sized business in the US and abroad in market strategy, planning and research. He earned his Ph.D. from the University of California, Irvine.
---