About this Event
Mojave Lords is the new band from Dave Catching and Bingo Richey, and features a veritable who's who of stoner rock musicians – Joey Castillo, Barrett Martin, Danny Frankel, Brian O'Connor and the legend that is Chris Goss (Masters of Reality). Goss aside, this band is made up of the guys behind the guys: those trusted lieutenants of leading lights such as Joshua Homme and Mark Lanegan, who have blazed the dusty trail of desert rock. Catching alone has played on a sizeable amount of the albums which you'd describe as the canon of stoner rock, including most of the QOTSA albums as well as Masters of Reality, Eagles of Death Metal, Mondo Generator and earthling?
So with the band's biography proclaiming them to the 'new wave of desert stoner rock' it's no real surprise to find that Unfuckwithable is firmly within the boundaries of the genre and you can hardly argue that this is mere imitation – these guys invented this stuff, or were at least in the room when it happened.
And so 'Sweet Little Down and Out' begins with a sneaky riff and mournful wordless falsetto vocals, as utilised by Homme and Goss so often. Yep, it's Masters vs QOTSA right off the bat. It's a sophisticated piece of stoner with the usual mix of world weary and hip you expect from these savvy, elder statesmen. So far so good…
Now 'Hot Throwaway' is one greasy chicken dinner of a song, though it won't be your meal giving you sticky fingers. Filth! It's chorus will be the first earworm to take hold as it slides out on a guitar solo of pure Billy Gibbons goodness. Righteous. The godfathers of desert rock ZZ Top can also be heard in 'Whole New World' with its good natured shuffle mixed with the stargazing psychedelic swoon of Masters of Reality. It is maybe too redolent of many other stoner records to be anything other than enjoyably familiar but if it aint broke etc. etc.
Another highlight and the one real major curveball is 'Dancefloor Slammer' – All G funk squelchy synths, latino percussion and slinky groove, making it by far the most original and sonically interesting thing here, especially the ending which takes a tilt at the kosmiche in a style which dares you to underestimate the skills and influences of these artists. The other slight surprise is 'Sage' which sounds like under-rated grunge also-rans Paw. With drawled vocals and scuffed, taut riffs it possesses a sort of reckless spirit where it sounds like the whole deal could collapse into a squall of feedback at any moment. A real grower.
The quality is not top notch throughout, with some of the songs too formulaic ('Anytime Rock') or in thrall of QOTSA's oddly pitched sexuality ('Second Skin'), but in the main the song writing is decent and the performances are as good as one might hope.
The title track, and the band's probable motto 'Unfuckwithable' plays the album out in winning fashion as it sits atop a huge thunder of toms and Ram-a-Lama beats and drips so much attitude it really kicks you hard in the nuts and says "How could you ever doubt us?"
Stick with Mojave Lords – these guys know what they're doing. Stoner satisfaction guaranteed.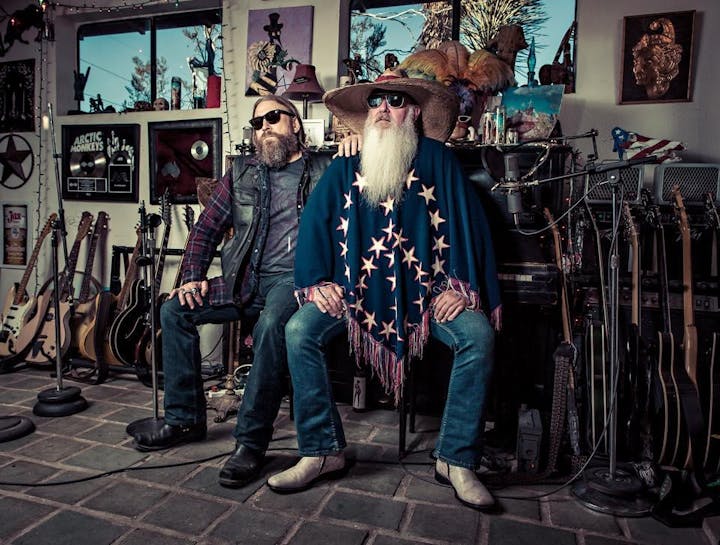 Performers
Date and Time
Location
Refund Policy