Moez Limayem - Using Data to Create Products & Services That People Want

Wednesday, August 27, 2014 from 6:00 PM to 8:00 PM (EDT)
Event Details

---
THIS WEEK'S TOPIC: 
Productization - Using Data to Create Products & Services That People Want

with Moez Limayem
$20 At the Door / $10 Advance Purchase through EventBrite

The basic tenant of business is simple; find a need and fill it.  But let's face it; most entrepreneurs base their pricing on what they think their customer will pay with very little imperical evidence to back it up.  Most entrepreneurs develop their products or services based on what they THINK their customers want, or at the very most after they've asked a handful of friends for their opinions.
But how many times have you actually built your product line and pricing based on specific, meaningful, and relevant data so that your business isn't a risk, but a pre-determined system that fills a market need.  Moez LImayem, the Dean of USF College of Business will be at this Accelerator to share with us real-life case studies of business owners who not only succeed, but knock it out of the park when they build their products and service lines from factual data.
"I've seen Moez present this material.  I'm rarely impressed by presentations and I will tell you that Moez blew me away with his information, and entertaining delivery.  He made me rethink how we do business at KPI.  Trust me on this one, this is a Business Accelerator that you do not want to miss."
- Topher Morrison
Managing Director, KPI

At this business accelerator series you will have the unique opportunity to sit down with the Dean of USF College of Business.  There have been only 2 events this year that he's been willing to share his personal time with in the evening, and this is meetup is the 2nd of those 2.  We are extremely priveledged to have a man of this pedigree be willing to sit down and speak openly and candidly about how he mentors his entrepreneurs to become successful.
Come spend 2 hours with Moez and ask him for personal advice on how to establish the product and service lines of your business.  In this conversational meeting you will discover:
Why Data can be exciting and informative (that's not a typo, it really is coming from this guy!)
Why everything you assume about your business is statistically incorrect
How you can gain access to an almost limitless source of data about your customers for little, to no expense

To sit down with Moez for just 1 hour would be an honor among any savvy business owner or resident of Tampa, FL.  He is clearly one of the most influencial people in Tampa and on this special one time only event, you will get 2 hours of his wisdom in business.
WHO SHOULD ATTEND?
Business onwners currently expanding their product or service base

Business owners who are re-evaluating marketability of current products and services

Business owners that can't figure out why their products or services aren't selling as they hoped

Anyone who is still using "best guesses" to help direct their business

Business Acumen Rating: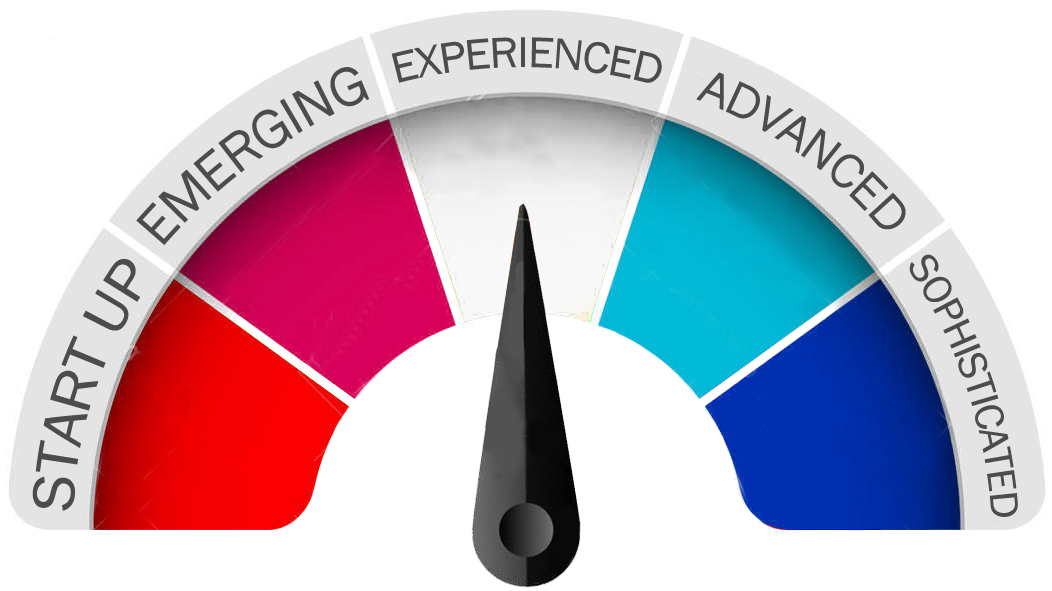 ABOUT THE MENTOR: 
Moez Limayem

Moez Limayem is dean of the USF College of Business in Tampa.  The recipient of numerous professional awards, Limayem has published dozens of articles, many of which focus on the intersection of technology with the consumer in academic and business worlds. He is also the coauthor of a scholarly book, "Understanding The Use of Technology-Based Self Service: The Consumers' Point of View."
Limayem's recent research focuses on the use of mobile phones and technology in dangerous settings. He has also recently emerged as an expert on the power of social media and information systems to effect social and political change. He has been quoted in outlets ranging from the Christian Science Monitor to the Times of India.
Limayem worked in the private sector as a systems analyst and computing consultant before receiving an MBA and PhD in business administration from the University of Minnesota. Since 1992, he has served as an international expert in IT for UNESCO. He has taught at universities across the globe: he taught at the University of Minnesota, Laval University in Canada, City University of Hong Kong, and Lausanne University in Switzerland, as well as the University of Arkansas.
When & Where

Key Person of Influence
1111 W. Cass St.
Tampa, FL 33606


Wednesday, August 27, 2014 from 6:00 PM to 8:00 PM (EDT)
Add to my calendar
Organizer
Welcome to the Key Person of Influence events page for Eventbrite. 

Our Profitable CEO Workshop Series is exclusively for owners and C-suite executives of successful, growing, professional service companies. Most of these workshops are ticketed events through Eventbrite.
These workshops aren't generic or boring presentations; they are highly-interactive conversations backed with implementable, proven strategies. You will be able to ask your specific questions to get the answers you need for your business to excel in this new collaboration economy.
Our KPI CEO Socials are are casual but highly-vetted, high-level gatherings for the sole purpose of connecting with area leaders, and connecting them to one another.  These socials are by invitation-only and are limited to 12 attendees. To be considered for an upcoming CEO Social, visit our landing page for list of qualifications and for more info:  CLICK HERE FOR INFO
To learn more about our Personal Brand Accelerator program, and for video testimonials from some of our clients, visit our website: KEYPERSONOFINFLUENCEUSA.COM

---