Event Information
Refund Policy
Refunds up to 7 days before event
Description
Join us for a seminar on modular synthesis led by David Muir Williamson from SBCAST. We will be meeting up to discuss the basics of modular synthesizers, how they work, and how you might use one yourself. Assisting the event will also be Jerod Rivera, from Oakland.

Modular synthesis is basically a "full" synthesizer broken up into the individual pieces that allow it to make sound from Oscillators, envelopes, Low Frequency Oscillators, Effects (Reverb, delay…) Because of this, you are able to select modules from many different companies and literally build your own sound voice/voices. Because of the possibilities with modular synthesis, they are built so you have the ability to affect as many singular parts of each module, for example in a standard Filter you have Frequency and Resonance, which in a typical module you are able to affect with an LFO, Envelope, sample and Hold or a sequencer for example so you can basically do microscopic manipulations of many parameters of each module allowing you to build extremely complex patches for sound design. While Modular began in the Analog realm, today powerful digital techniques are also used to create even more insanely complex noises and effects. The seminar will focus around Eurorack Modular, originally created by a company in Europe called Doepfer which has taken the music industry by storm because now it allows an almost untouchable original extremely expensive format to be accessible to your average person because the modules are much more affordable.
If you own a eurorack system we encourage you to bring it and we will try to allow you to speak about your system and likely perform with it as well. Hope to see you there!
Bios:
David Muir Williamson known as DJ David Muir is an American DJ, producer, and electronic music and analog synthesis aficionado. He currently resides in Santa Barbara, Ca., but began his career in the 1980s in Boston by integrating himself into the then quickly burgeoning under- ground dance music culture.

Jerod Rivera is a musician born and raised in Southern California. Using synthesizers, code and visual art, he strives to bring human elements to these mediums, allowing for unpredictably, chance and luck. The end result lies somewhere between techno, industrial, and experimental music. Jerod currently lives in Oakland and works in San Francisco.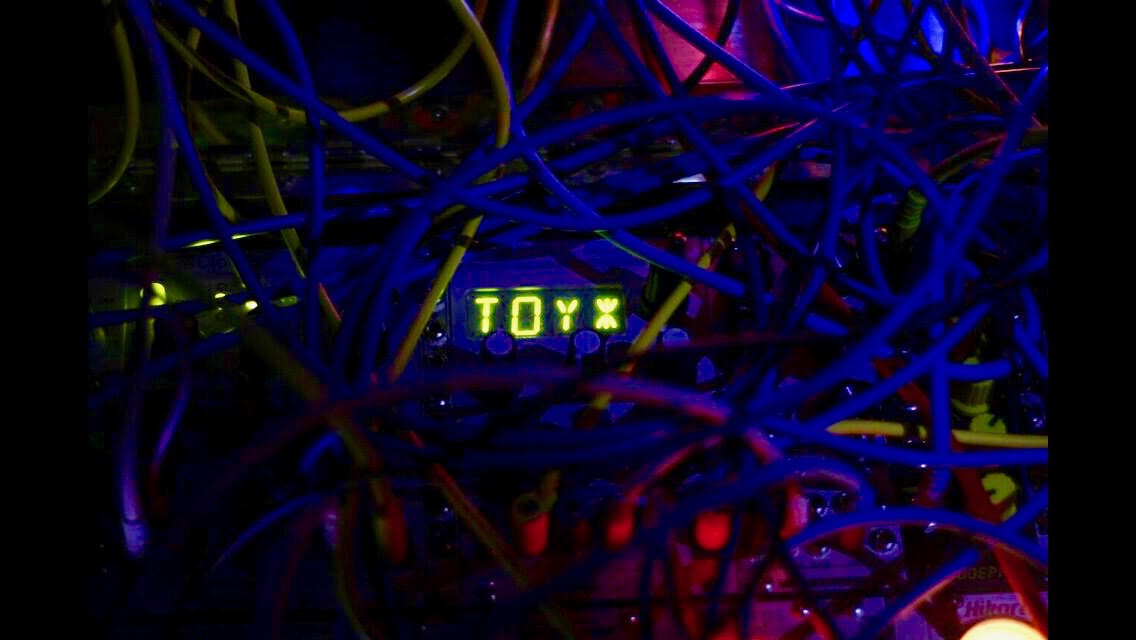 Date and Time
Location
SBCAST - The Santa Barbara Center for Art, Science and Technology
513 Garden Street
Santa Barbara, CA 93101
Refund Policy
Refunds up to 7 days before event