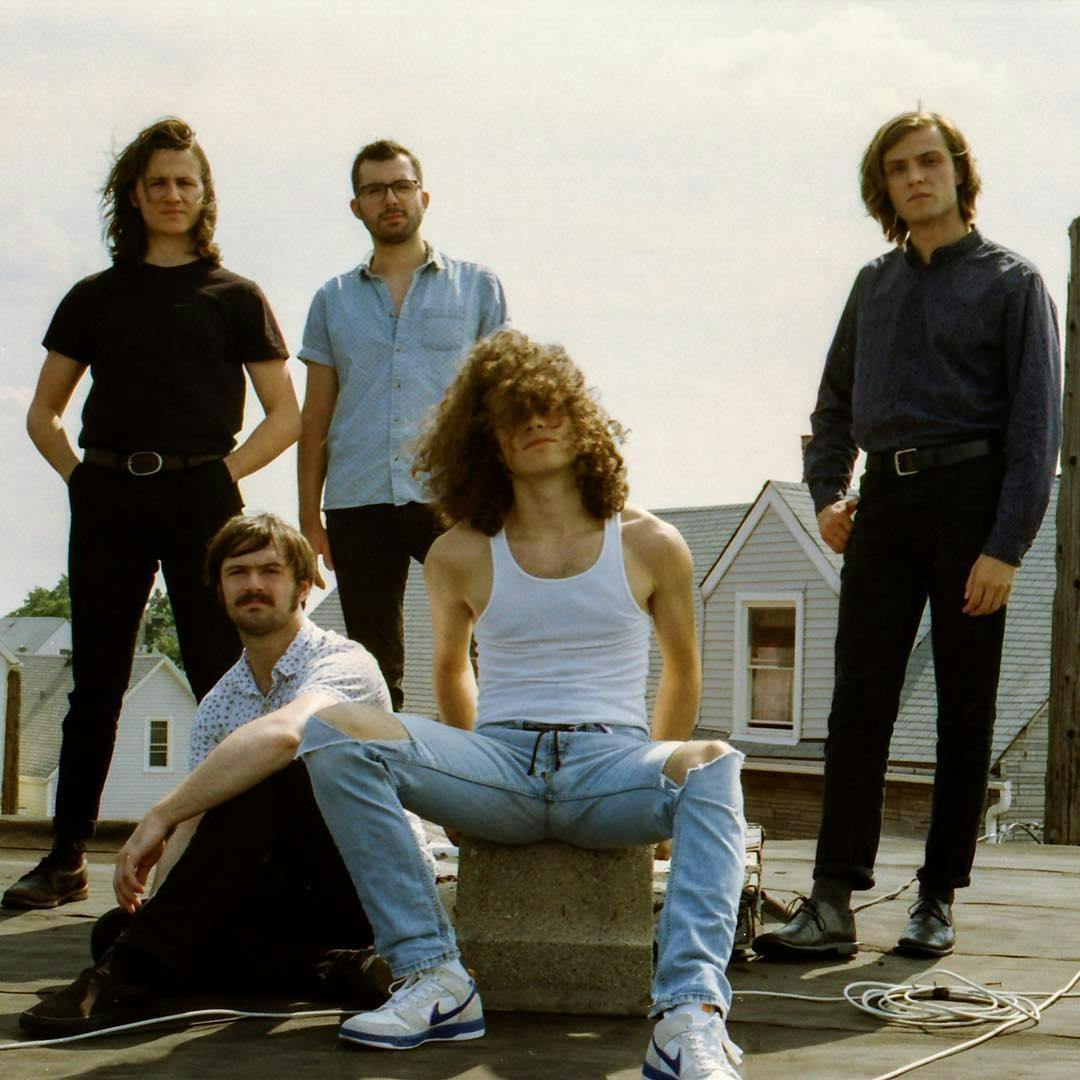 About this Event
$10 // 21+
-------------
Chicago five-piece MODERN VICES returns! Noir in tone, their sound resides somewhere between late '50s croon and wet garage rock snarl. Their self-recorded, eponymous, LP dropped in 2015 via Los Angeles' Autumn Tone Records and is a romantic revolution that Aquarium Drunkard says owes "more to the heritage of the Modern Lovers and the Velvet Underground than the group harmonies of the Del-Vikings or the Flamingos."
It's spelled S T U Y E D E Y E D. Pronounced "Tie-Dyed" with an S up front. This band was born out of a basement in the neighborhood of Bed-Stuy in Brooklyn, NY. Their music explores many vantages. It's about perspective. Songs that stem from growing up on welfare and section 8, trying to break free from a system that is systemically oppressive against them. Trying to find weight in the existence of right now and not what others dictate for us. A perspective that showcases the anger, compassion, perseverance and strength found within.
TOWN CRIERS is the semi-spankin' new hazed and unfazed garage-rock band that we've all been aching for. With their fresh ass debut EP released this year boasting skyscraper-sized guitar riffs and soaring melodic vocals that take you to the higher plane, TOWN CRIERS is surely a name that you'll be seeing more of.
Four minds floating in the vibro-continuum. Plucking petals from the quadrants of garage rock, neo-psychedelia, folk rock, and dream pop, FAUX FURRS molds a unique sonic dimensio​n, ​striving​​ to exert purity while crafting lyrical landscapes. FAUX FURRS' sophomore full length album 'Canopy' ​spans from grounded garage melodies to ethereal blends of psychedelically spaced out atmospheres. This gang are at the head of an expansive journey, surfing the waves of Voyager 2.​