Description
Weaving Wall Hanging Workshop!
Check out my profile for other dates for this workshop, and other fiber art classes!
Great for beginners and fiber-fanatics alike!
We are innately drawn to the charms of weaving, evocative of so many rich metaphors – of bringing disparate parts into a whole, interlacing of ideas, the inter-dependency of the communal. It's a human technology that has been around for 27,000 years and still captivates us.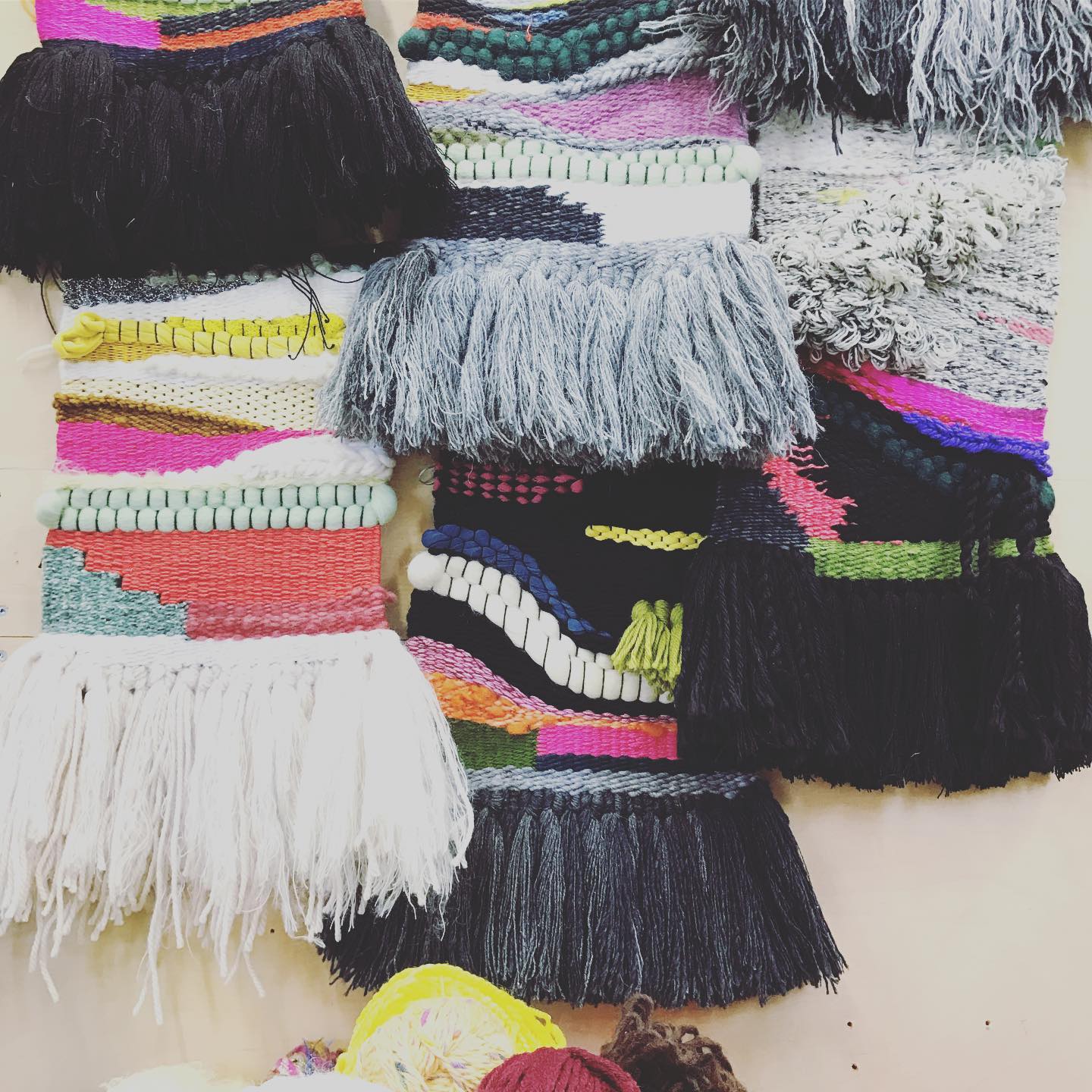 Let's weave together.
I've challenged myself to create a communal experience, making this practice and artform easy for anyone -- and have been teaching this class for 3 years to a huge spectrum of students, from teens to seasoned fiber-fanatics.
In this 5-hour workshop on table looms, you'll learn all the basic stiches, a few fancy stitches and more, in my unique take on tapestry weaving!
Come join in at my light-filled custom built art studio atmosphere in the trees, with tea and snacks, and conversation with others in the class as you create. My studio has an amazing rolling door that makes it cool, comfortable and lovely in the summer, like you're working outside. And when cooler, we light the wood burning stove.

I provide all the tools and materials you need, including my huge stash of luxurious handspun wools, boutique yarns, jutes, natural fibers, wool roving and upcycled fabrics, so your weaving is totally unique and won't look like anyone elses!

You'll come away with a finished, totally one-of-a-kind weaving wall hanging, ready for you to mount at home any way you like!
I'll also soon be offering Intermediate weaving seminars, building upon these expanded basics! Join my newsletter mailing list to know when these and other new classes go live.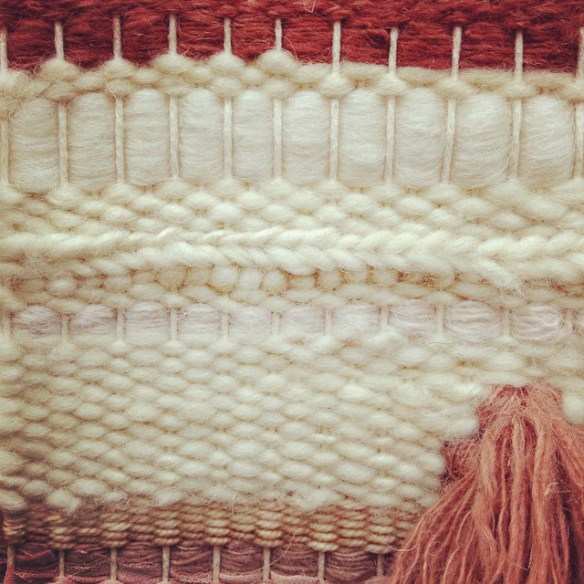 FAQs : Please Read!

Class Minimum: Classes need 5 people minimum to run. So spread the word to friends! I'll let you know about a week before class if it is likely to be canceled or not, and a refund will be issued. If you want to have your class run, you need to invite friends along! Once the class has met minimum enrollment, I'll let you know. Don't wait until the last minute to register.
Two-Person Discount: Come with a friend and select the two-person discount ticket!
AGE/ABILITY: Great for beginning weavers! You can do this! It just takes dedication. For adult learners, and children 12 and up who have an interest in weaving and maturity/ability to focus for 5 hours are welcome to attend.

How can I contact the organizer with any questions?
Contact me HERE

What's the refund policy?
Due to the effort of organizing workshops and class minimums needed, refunds are not offered. You may transfer your registation to a friend, for the day you registered. Please contact teacher to notify them of the transfer.

When You Book:
You will receive an important Informational Email. PLEASE read all the way to the end, to know what you need to bring, and how to find the studio.
Please plan to arrive 15 minutes before class starts

---
ON-DEMAND WORKSHOPS:
Don't see a date you can do? Get five friends together and I will schedule a workshop that works for your schedule on most days. Then I'll promote to fill the class. Have 9-10 friends? Schedule a private party and get a big discount. Just get in touch to learn more!

Private Parties:
Weaving Private Parties are available in my studio — Up to 10 people for 5 hrs, for $750. I can also travel to your location with my looms and materials, for $800 — within Seattle. Farther distances require additional mileage fee. Off-Site Weaving Parties can be held for up to 15 people, with additional fee. Contact me for availability
---