Modern Sales Pros - New York City - Enabling Successful Client Facing Teams
About this Event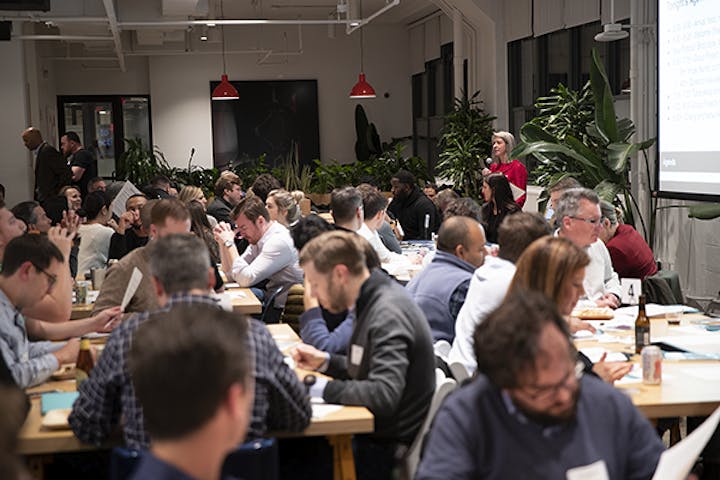 These events are exclusively for top-notch sales operations, enablement, management and leadership practitioners. Please, no reps.
How Does an MSP Salon Work?
Attendees are organized into small teams with peers who work at similar stage companies and have similar average contract values to share relevant best practices around the night's topic.
----------------------------
Agenda
6:00 - 6:30 - Arrival / Nametags / Grab food
6:30 - 7:15 - Group Discussions #1
7:15 - 7:20 - Group Swap
7:20 - 8:00 - Group Discussions #2
8:00 - 8:30 - Networking / Wrap Up
Food and Drink: We'll provide the catered food, beer, wine, and non-alcoholic beverages.
Venue: Zocdoc's Office on the 9th floor of 568 Broadway Street, New York, NY 10012 (Thanks so much Zocdoc!!)
----------------------------
And a huge thank you to our event sponsor, Brainshark!
About Brainshark:
Brainshark prepares reps with the knowledge and resources they need – right when they need them – so they're always ready for any selling situation.
What is the Modern Sales Pro Salon?
Modern Sales requires a high-rigor, highly analytical, technically competent and numerate approach to selling, in order to support high velocity, high complexity sales opportunities.
The goal of this salon is to accelerate the learning and professional development of exemplars of this new school of selling through peer education and provide an extremely high-quality environment to ensure that those aims are achieved.