Modern Sales Pro Salon - Boston #7 - "Repeatable Pipeline" Night
Description
We're excited to return to Boston for our next Modern Sales Salon on "Repeatable Pipeline". Our Boston events are notoriously amazing -- and this one will be even better. We expect over 150+ of your sales peers to be in attendance for fantastic group discussions over delicious food and drinks.
These events are exclusively for top-notch sales operations, enablement management, and leadership practitioners. Please, no reps.
How Does an MSP Salon Work?
Attendees are organized into small teams with peers who work at similar stage companies to share relevant best practices around the night's topic. For this event, the theme is "Repeatable Pipeline". It's all about networking and peer education over food and drinks.
About the Topic
The conversations will revolve around how to build a quality, repeatable pipeline. Everyone should walk away from these events with actionable and tactical ways to engage with prospects and customers in a modern manner - leveraging data, science, tech, and humanization in your sales process, at scale.
Event Format & Agenda

The evening will consist of the following --
Group Swaps: We'll do two segments of group discussions, rotating tables in between to ensure diverse conversations

Timed Discussions: We'll have a central timekeeper to prompt folks to move on to the next topic and cover more ground

Networking: After the two 45 minute discussions, we'll close out with networking time!

Agenda: "Repeatable Pipeline"
6:00 - 6:30 - Arrival / Nametags / Grab food
6:30 - 7:15 - Group Discussions #1
7:15 - 7:20 - Group Swap
7:20 - 8:00 - Group Discussions #2
8:00 - 8:30 - Networking / Wrap Up


Food and Drink: We'll provide the catered food, beer, wine, and non-alcoholic beverages.
Venue: we are hosting this event at the Workable offices - thanks, Workable!

And a huge Thank You to our event sponsor, MixMax!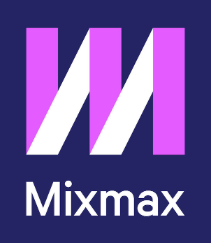 About Mixmax:
Mixmax's mission is to do the impossible with email. We believe everything you do today on the web should be possible in any email. This includes scheduling meetings, completing surveys, making purchases, playing games, and even interacting with apps.
What is the Modern Sales Pro Salon?
Modern Sales requires a high-rigor, highly analytical, technically competent, and numerate approach to selling, in order to support high velocity, high complexity sales opportunities.
The goal of this salon is to accelerate the learning and professional development of exemplars of this new school of selling through peer education, and provide an extremely high-quality environment to ensure that those aims are achieved.

Join some of the top sales leadership, operations, systems management, and sales management staff from leading Companies like Outreach, Workday, DropBox, Zenefits, Gusto, Autodesk, Box, Salesforce, Pinterest, Dropbox, RelateIQ, Box, Xactly, Optimizely, SalesLoft, Eventbrite, CloudFlare, AdRoll, Egnyte, Mixpanel, Github and about 1,900 more, all working together to peer educate and get better at their craft!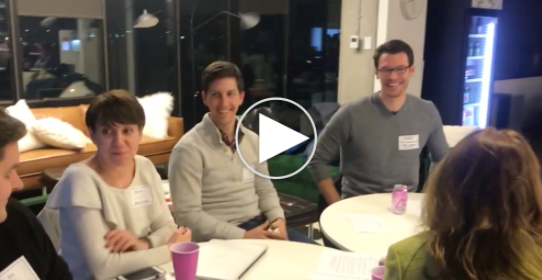 Salon overview Google Slide deck here, and past Salon notes, NPS scores, and registration lists from all past events here.
Boston Salon #7 - Repeatable Pipeline - Team Projects!
Reminder: Please note that this event is open exclusively to sales operations, enablement, management, and leadership types, and revenue centric-founders.
Pre-Questions: As usual, we'll be aggregating questions ahead of time to have a list of most popular topics to attack.
The questions submissions will be part of the registration process, but feel free to email marketing@modernsaleshq.com if you'd like to submit more questions later.
There will be a table moderator with each group, responsible for facilitating the conversation as well as taking notes. So start thinking about what you want to bring to the table.
Photos from some of our recent salons --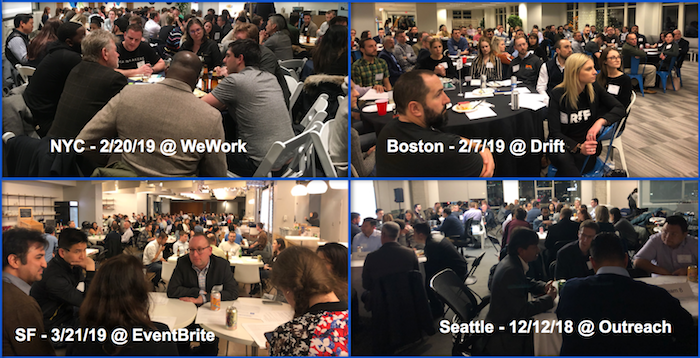 Delicious food!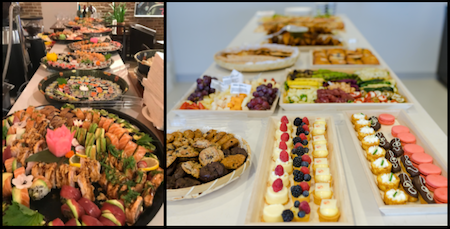 Quality people making great professional connections: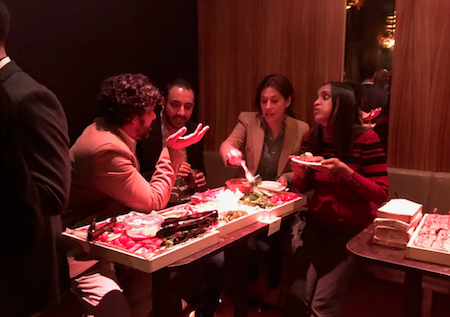 Post-event networking, too: