Description
Explore the flipside of desert modernism by plundering Emerald City with us on March 22.
The award-winning Modern Phoenix Home Tour 2020 features full access to about a dozen midcentury and contemporary modern homes along the Central Avenue Corridor, characterized by its lushly irrigated neighborhoods featuring mature and shady landscaping. You'll discover hidden gems scattered throughout eleven classic neighborhoods in the greenest parts of town. All homes invite you inside to explore their gardens and interior at your own pace. Plan to stay about 20 mintues in each home if you wish to see them all.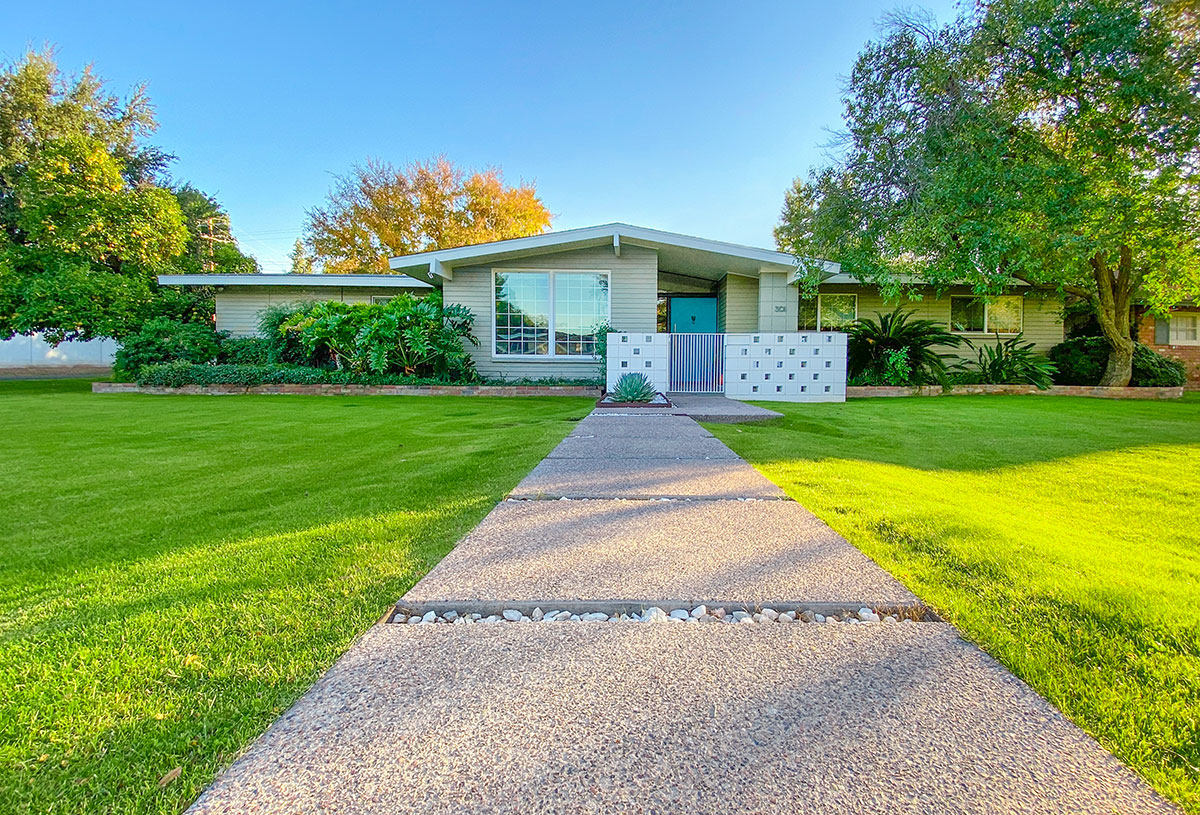 Due to the spread out geography of this year's tour, plan to take a little more time driving between destinations.
Good news! This year's tour is bikeable. Plan to bike about 20 miles total and spend no more than 15/20 minutes in each home. We recommend the 1 pm ticket to accommodate the extra time it may take for you to travel.
VIP tickets will include expedited registration on tour day and a special commemorative fine art quality collectible print of the 1939 Montague House by Lescher and Mahoney, shown below
Our week of events coincides with the annual Art Detour in downtown Phoenix. Save some time before or after your tour to explore open studios and galleries in the central core! Find more events at modernphoenixweek.com.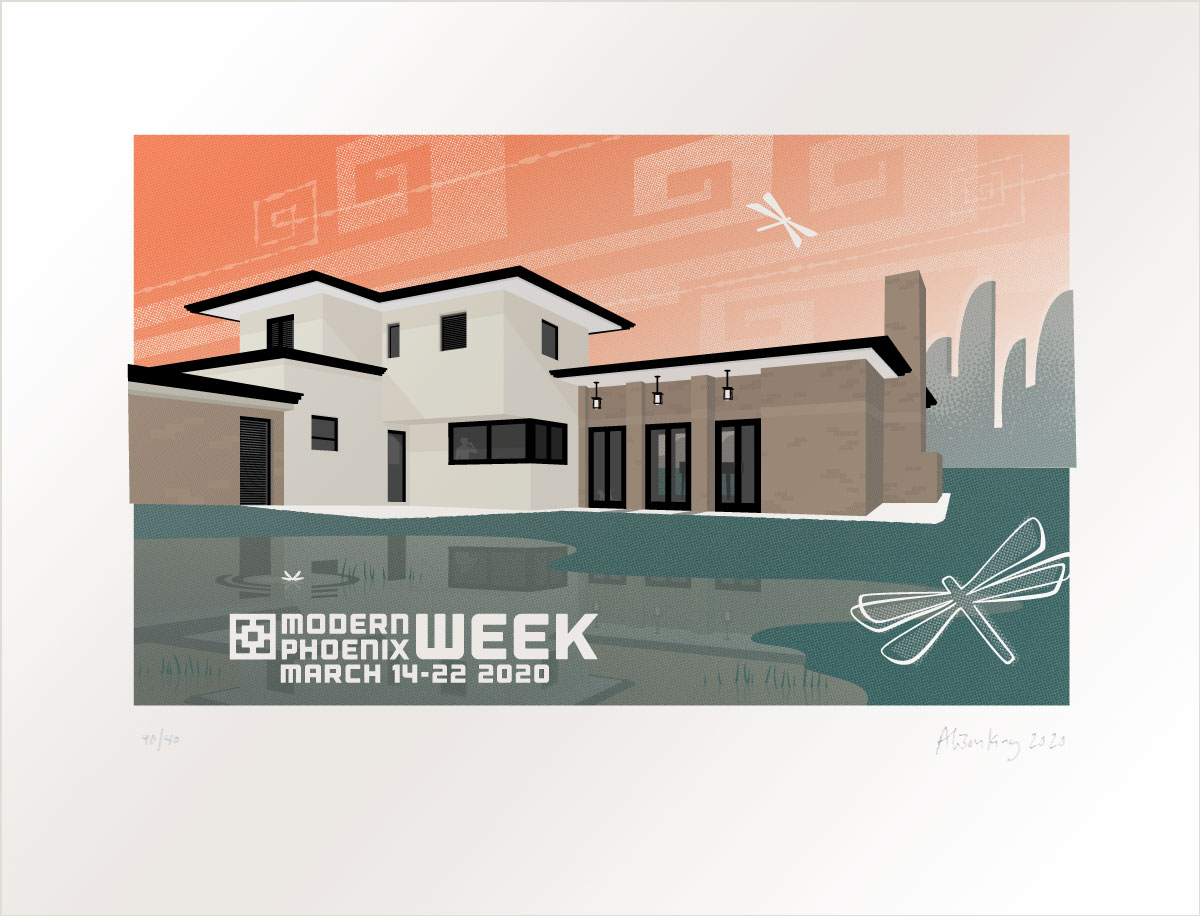 A map of exact homes will be provided at check-in on tour day. You'll also receive an email update with check-in details. Check-in will start at 12:30 pm for 1 pm tickets and at 2 pm for 2 pm tickets.
Please print and sign our Wiaver of Liability in advance and bring it with you to expedite your check-in process. It will be uploaded here and emailed to you as the date approaches.

All parties in your ticket group must be present to receive wristbands, and all waivers must be signed before entering line.
Once you receive your tour map and wristband, drive out to the first home you would like to visit. Start anywhere, but we recommend starting far away from the check-in station.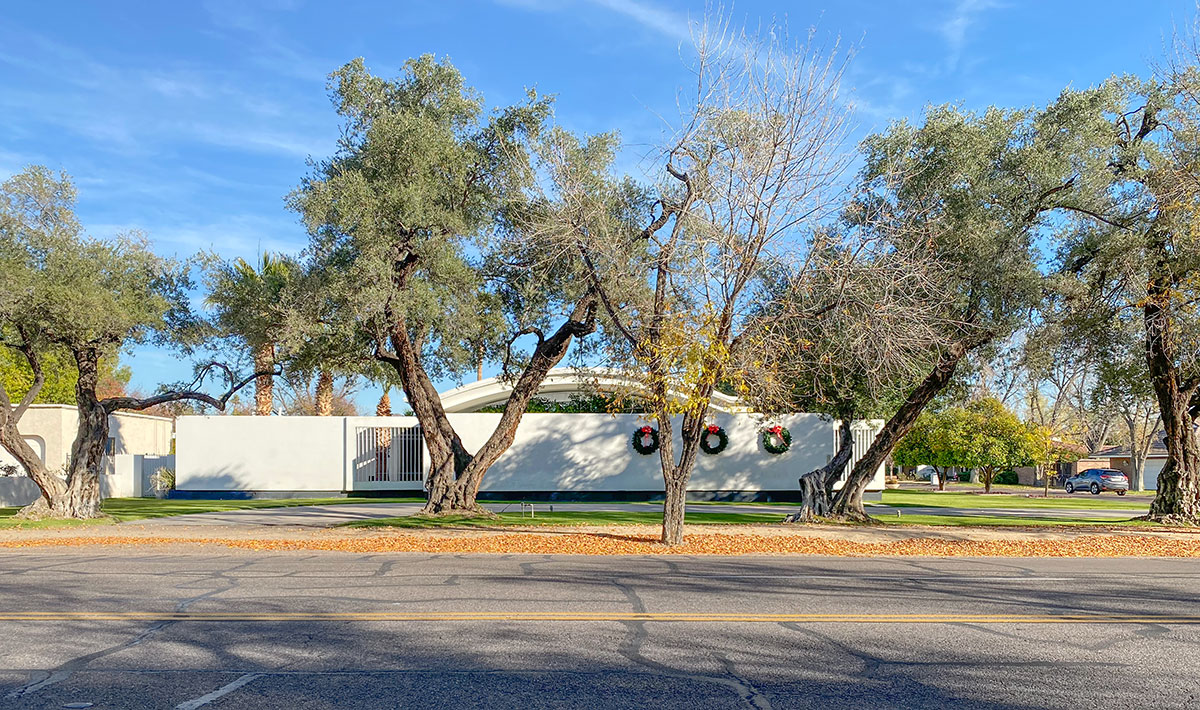 Our tour is all ages, though children do tend to get restless. ;-)
All children age 2 and up must be ticketed.
No strollers or dogs inside homes, please.
Some homes may not be wheelchair accessible.
Photography is typically welcomed, check tour map for restrictions.
Tour will be held rain or shine. No refunds for inclement weather.
Refunds will be quickly and easily issued through Eventbrite up until 7 days before the event.
Other terms and conditions apply. See waiver on day of tour for more. It will be uploaded here in March.