Description
ROBERN VANITIES-
Our goal is to make products that bring your vision to life. With access to over 6,000 product choices and configurations, you have the building blocks to design styling spaces that deliver an ideal blend of smart functionality and personalized style for you and your clients.
Cartesian vanities allow you to challenge your design capabilities and explore farther. The collection invites you to easily combine and connect various sizes, colors and features to develop an unique vanity design.

EASY TO DESIGN THE VANITY OF YOUR CHOICE
Offering limitless solutions, enabling you to create personalized configurations that fit your unique design preferences, storage needs and the demands of your space.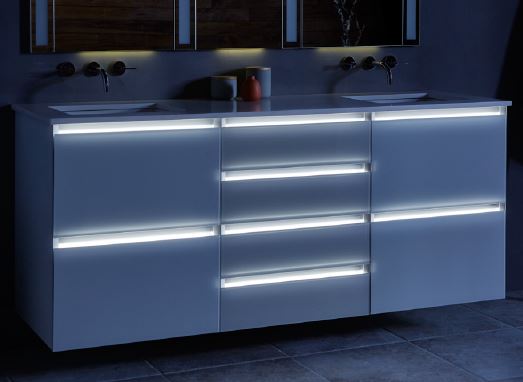 An everyday classic embraces statement-making design. The Balletto vanity conveys a sense of style that is both transitional and contemporary. You will find a balance of comfort, functionality and elegance in a timeless, minimalist design. Hidden storage options house hand towels, tissues, waste, magazines and small items to provide a level of convenience while minimizing space.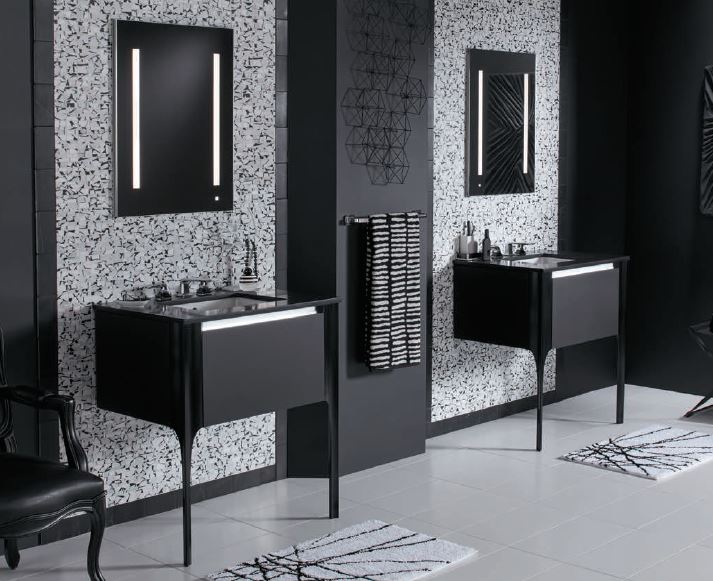 Adorn Vanities
Beautiful. Functional. Modular. Specifically designed for form, function and versatility.

MOSAIQUE SURFACE TILE
Mosaïque Surface specializes in custom stone mosaics. Our experienced team creates original and intricate murals, medallions, floors and table tops, and proposes a large variety of borders and field patterns.
Mosaïque Surface implemented waterjet cutting technology several years ago; this enables production of very complex shapes that were previously difficult to achieve with traditional stone cutting tools. Subsequently, Mosaïque Surface has innovatively created a wide range of design patterns, applying traditional essences to sleek modern lines.