About this Event
To celebrate the launch of Modern Etiquette Made Easy, please join Myka Meier and Barnes & Noble Union Square for a free group social, networking and dining etiquette course (valued at $120) to the public when you purchase Myka's book in-store! Our event will be wristbanded. A wristband may be secured only by purchasing a copy of the book from the Barnes & Noble Union Square location on January 25th, 2020. Priority seating to those with a wristband. The etiquette course will be followed by an author signing. Please RSVP here so we can know to expect you. Pinkies Down!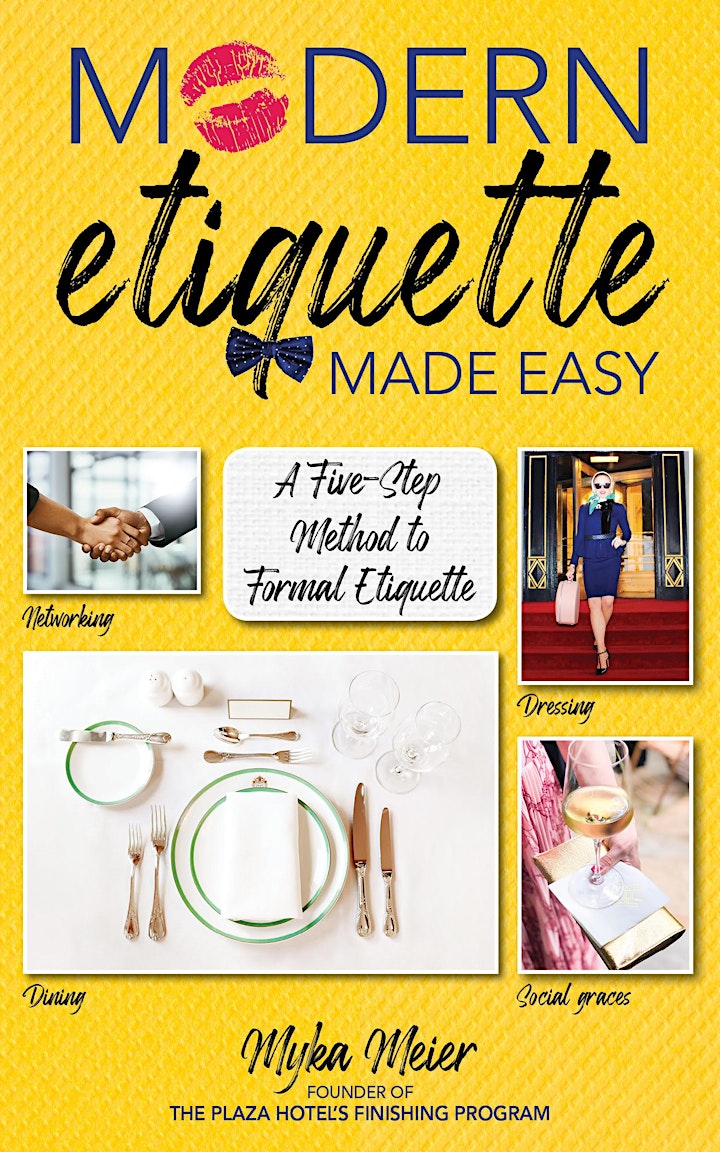 Named "America's Queen of Good Manners" by The Times Magazine, and "The Queen of Etiquette" by The DailyMail, Myka Meier is the founder of Beaumont Etiquette and the The Plaza Hotel Finishing Program.
A dual American and British citizen, Myka trained in London under a former member of The Royal Household of Her Majesty the Queen and was named the official etiquette partner of Downton Abbey the Exhibition.