Description
In this fun, three-hour lettering workshop, students will dive into the practice of pointed pen calligraphy.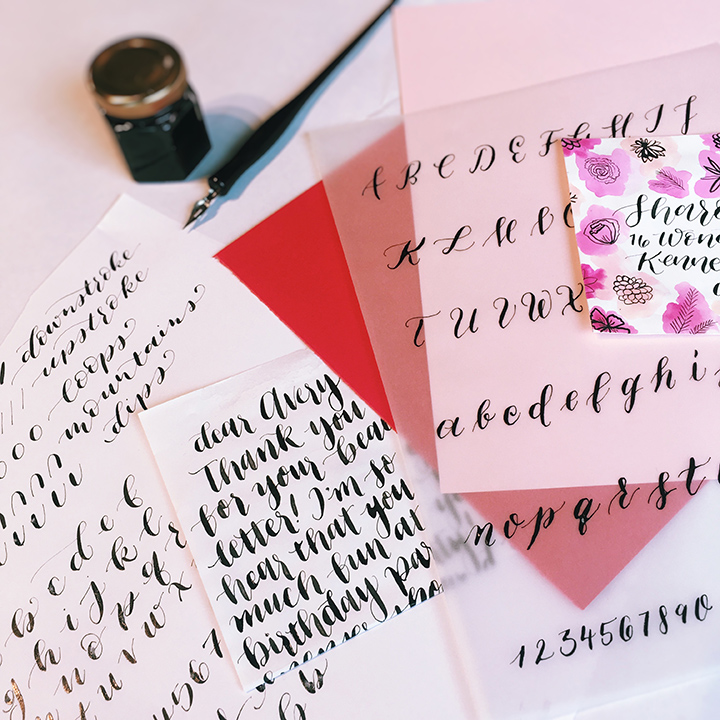 Learn the correct hand and body position with new tools to achieve smooth lines, how to use pressure to measure ink flow, and practice lettering techniques with both upper and lower-case modern alphabets. Students will build up a foundation of basic strokes and discover how to incorporate them into connected letters.
Instructor demonstrations and project inspiration will accompany student practice in this interactive calligraphy workshop.

Materials Kit Included with price of admission.

About the teacher:

Lindsay Ellen Howland is an artist, writer, and educator residing in San Francisco. She received an MA in Art Education and BAs in Studio Art and Comparative Literature from Clark University in Worcester, MA. Lindsay's artistic practice moves between creating massive wooden sculptures and immersive saltwater paper installations to writing and hand-lettering projects. She currently teaches at Root Division and City College of San Francisco, has lectured and facilitated workshops at Aim High, Southern Exposure, and California College of the Arts, and will be moving to Europe in the fall to pursue a creative practice in Berlin.