Description
Learn the latest Best Practices of Modern C++
in person, in a classroom, with an expert.
This course will provide building blocks for writing sustainable software in Modern C++. The course is especially designed to facilitate a programmer's ability to dive into an existing, large-scale C++ codebase and make incremental improvements. It will help programmers with little or no experience in C++ or object-oriented programming, as well as experienced programmers, to understand the most challenging aspects of Modern C++.
The course is up-to-date, and consistent with the latest practices using C++11, C++14, and C++17!
Earn a Certificate by coming to all six sessions!
We will cover fundamental topics of C++ crucial for all C++ programmers, from novice to expert.
All participants, regardless of experience with the language, will come away with a better understanding of the state of the art, and will learn new fundamental approaches for thinking about core C++ topics.
Become a member of the ATX Hackerspace, and receive a 33% discount!
ATX Hackerspace is hosting the course! Membership has privileges: Email dean@atxhs.org to puchase a 3-month membership for a discount rate of $200.
This course will introduce participants to:
Basics of C++

Good encapsulation design

C++ dynamic memory management

Object lifetime considerations

The Standard Template Library (STL)

Vetted references for learning C++

Best practices using C++14
At the end of this course, participants will be able to:
Read, debug, and make changes to existing C++ code.

Learn quickly when shown unfamiliar code.

Isolate and fix common errors in C++ programs.

Dive into large C++ codebases.

Write new C++ applications.

Understand dynamic memory management.

Discuss and utilize object-oriented programming.

Intelligently share knowledge with colleagues.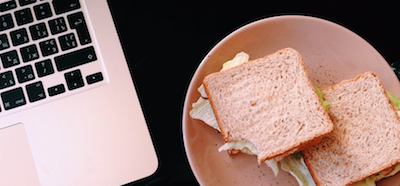 Programming is like eating:
it doesn't do any good to watch someone else do it!
Daily coding challenges will stimulate you to come up with solutions to real-world coding problems quickly and effectively! The challenges are designed to illustrate techniques presented, and to reinforce learning through practical application. Then, participants are encouraged to turn around and teach the material to each other! Who will come out on top?!
Don't worry if you're a pokey eater--we won't throw your lunch away. But we might take a bite to help you finish before the bell!
The course meets each Saturday, from March 24 to April 28. We will meet for five hours from 9-2pm, including a break for lunch.
Plenty of opportunity will be given to make up sessions.
Course Syllabus, day by day:
Intro, compiling, why C++,
classes, data hiding, encapsulation
Code challenges: using classes, tail recursion, unit testing
Inheritance, overloading, overriding, initializer lists
Code challenges: using derived classes, documentation
Namespaces, keywords: const, public, etc.,


Special Member Functions


Code challenges: peer code review, version control with git
Rules of 3, 5, and 0, object lifetime, operators
Code challenges: move semantics
Abstract data types, STL containers, smart pointers
Code challenges: linked lists, sorting, smart pointers

STL containers, iterators, for_each, auto, lambda
Code challenges: apply C++14 idioms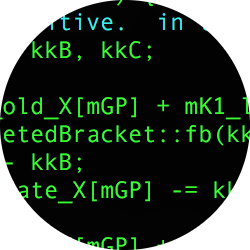 FAQs
What are my transportation/parking options
for getting to and from the event?
Free parking is available on site!
What should I bring into the event?
Bring a laptop that can connect to wireless internet, with a working C++11 compiler. After you sign up, you will receive instructions and sample code, to ensure your compiler is set up properly. Participants will be provided with access to a github repo containing digital copies of all presentation materials, a vetted reference list, and code.
When is the next course offering?
The C++ course will be offered each quarter! Use the Contact link below to see a schedule!
How can I contact the organizer with any questions?
Use the Contact link below!
What's the refund policy?
One week advance notice for a full refund. After the course starts, any credit and/or missed dates may be applied toward a future course, whether the same subject or a different one you find suitable.
What is the schedule?
We meet six consecutive Saturdays from 9am-2pm. We will break from 11:30-12:30 for lunch.
The plan is to have short presentations of new material, punctuating plenty of coding time.