Models for the Future Utility: Examining New York State's Distributed Syste...
Description
NOTE: This event is sold out! There will NOT be any tickets available at the door. To watch, please tune in to our live stream here.
Join Clean Energy Connections for our first event of 2015 - Models for the Future Utility: Examining New York State's Distributed System Platform Provider Vision or stream it live here!
The New York Public Service Commission's Reforming Energy Vision (REV) is among the most forward-looking electric utility transformation initiatives in North America, if not globally. In short, the plan has the potential to fundamentally shift utility regulation to meet the needs of a more distributed, consumer-focused energy system that the future is quickly ushering in with the advent of distributed generation, storage, electric vehicles, smart homes and a plethora of next-generation energy technologies. The bedrock of the initiative is the definition and formation of Distributed System Platform Providers (DSPPs). This session will explore the definition of a DSPP and how it differs from today's utility model, explain the values and incentives for all parties involved, outline new products and services that can be supported, put forth the challenges surrounding DER penetration, and investigate how DSPPs interact with other energy markets.
Event Schedule:
6:30 – 7:00 – Registration & Networking
7:00 – 8:30 – Panel Discussion
8:30 – 9:00 – Reception
Moderator:
Steve Propper - Director, Grid Edge at GTM Research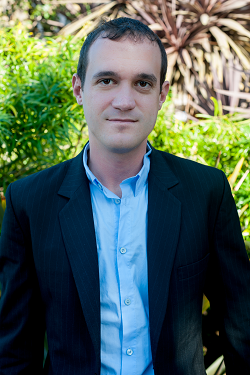 Steve leads GTM Research's Grid Edge program, which includes chairing the annual Grid Edge Live conference, overseeing the Grid Edge Executive Council and developing research related to the changing regulatory and business models associated with the energy system of the future. Before GTM, Steve was a Manager at Ernst & Young counseling power and utility companies on business planning, program development and operational improvement initiatives. Prior to that, Steve spent multiple years at PG&E in a variety of customer engagement and program management roles ranging from the Smart Grid deployment to energy efficiency and demand side management initiatives. Steve holds an MBA from INSEAD and a B.A. in Economics from The George Washington University.
Panelists:
Kate Burson - Chief of Staff to the Chairman of Energy and Finance at the Office of the Governor of New York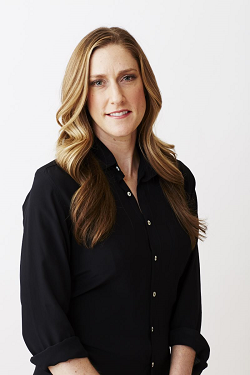 Kate Burson is currently serving as Chief of Staff to the Chairman of Energy & Finance for New York State, a position she assumed in January 2013. In this role, Ms. Burson has operating responsibility for a portfolio consisting of the Department of Public Service (DPS), the New York Power Authority (NYPA), the Long Island Power Authority (LIPA), and the New York State Energy Research and Development Authority (NYSERDA). She manages the State's Reforming the Energy Vision, a comprehensive strategy to scale up clean energy deployment, enhance New York's competitiveness for clean energy businesses, and make its energy systems more resilient, reliable and affordable. Ms. Burson has also overseen a multitude of landmark achievements including the establishment of the nation's largest Green Bank, an ambitious regulatory reform agenda designed to reshape New York's energy markets, and the restructuring of state energy incentive programs into a $5 billion Clean Energy Fund. Ms. Burson was initially appointed to the Administration of Governor Andrew M. Cuomo in January 2011. Prior to her current role, Ms. Burson served as Special Assistant to the Governor for Energy Efficiency, where she designed and implemented BuildSmart, a program that will improve energy efficiency in state buildings by 20 percent by 2020.
Gerry Docherty - CEO at Smarter Grid Solutions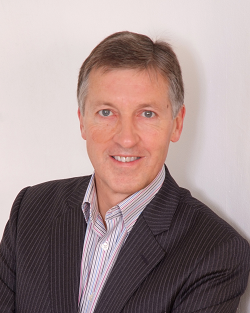 Gerry Docherty is Chief Executive of Smarter Grid Solutions, which provides unique technology products to manage the commercial and technical challenges of integrating distributed energy resources (DER) with the grid. Gerry's early career was in military control and communications. He was Technical Director of CAP Scientific in the UK, and was Director of YARD USA in Washington DC, before leaving to become the founder of Real Time Engineering in 1988. Over the following 18 years, he helped to develop the company to become one of the UK's largest engineering technology organizations, before the company was acquired by French-based Sword Group in late 2006. For a number of years subsequently, Gerry provided investment, support and advice to a broad range of technology-related early-stage companies, and to more established ICT organizations, before taking up his post with Smarter Grid Solutions in 2013. He is an Entrepreneur-in-Residence at University of Edinburgh, and is a Visiting Professor at the University of Strathclyde. In 2011, he was awarded an honorary Doctorate in Technology by Edinburgh Napier University.
Charles Freni - Senior Vice President, Customer Services at Central Hudson Gas & Electric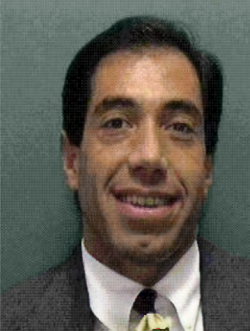 Charles A. Freni is a Senior Vice President for Central Hudson Gas and Electric Corporation with more the 32 years of utility industry experience in gas & electric transmission and distribution operations and engineering. He is responsible for day-to-day operations of the Corporation's Customer Services and Operations organizations, which includes gas and electric transmission and distribution operations and all customer services activities. He was previously the Corporation's Vice President of Engineering and Environmental Affairs. He has a BS in Mechanical Engineer and a Masters in Business from Union College. He also received a Certificate of Professional Development from the Wharton School. He is currently enrolled in the Wharton Fellows Masters Class.
This discussion is a featured event of Solar One and NYC ACRE's cleantech panel discussion series, Clean Energy Connections in partnership with Greentech Media.
Organizer of Models for the Future Utility: Examining New York State's Distributed System Platform Provider Vision
Solar One and NYC ACRE have partnered to create Clean Energy Connections, a program that will provoke discussion, share best practices and new visions – and then provide a consistent, accessible forum that NYC's clean energy industry can turn to for ongoing interaction and the development of working partnerships. Consisting of both a live discussion series and online presence, Clean Energy Connections provides a platform for thought leadership to help NYC businesses leverage their strengths and lead the nation in developing a strong clean energy sector.