Description
We are casting for the biggest fashion event in Madison in 2019
MADISON FASHION WEEK presented by Carrera Co USA & Jegie.Com. National and International Designers & Models, Casting Directors, Talent Agencies and Fashion Industry Experts and business!
*Designers - Bring your portfolio or design samples with your Bio/Photo

*Female Models - Bring your compcard, wear black leggings and black tanktop, heels

*Male Models - Jeans and Black Tight Fitting TShirts

*Models without experience may be accepted but will be required to attend a Runway Workshop/Nov 17 https://www.facebook.com/events/945662775618952 & additional classes if needed

12 Models will be selected as the Show Stopper of each show with Compensation. *TBD based on # of designers, sponsors etc.
Categories:
-(Ages 18 to 40)
Adults: Swimwear
Adults: Lingerie
-(Ages 13 to 55)
Evening Gown
Ready To Wear
Casual
-(Ages 13 to 55)
Couture
Shoes/Heels/Accessories
- (Ages 6 to 13)
Kids Evening Gown
Kids Ready to wear
Kids Casual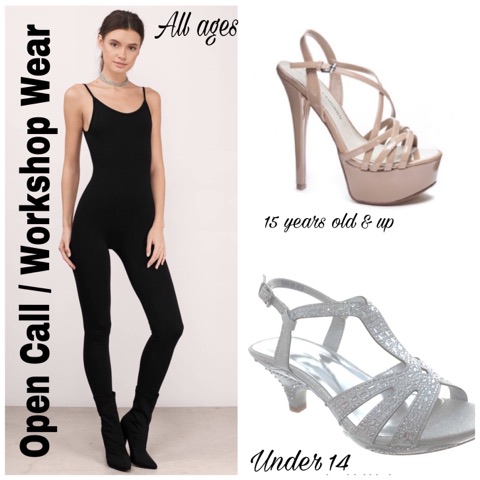 Star Fashion Designer $250 includes Up to 12 garment, 6 models provided, HMUA provided, Professional Photos and videos.
Professional Designer or Boutique Cost $500
includes Up to 24 garment, 8-12 models provided, HMUA provided, 10 VIP seats, 1 night hotel stay, Professional Photos and videos, Exhibit Booth. #Professional
MasterDesigner or Boutique Cost $1000
includes Up to 50 garment, 24 models provided, HMUA provided, 25 VIP seats, 2 night hotel stay, Professional Photos and videos, Saturday Show and Exhibit Booth. #Professional