Description
06.09.2018

JOIN US IN 2018 SWANK DECO DETROIT
Swank Deco Fashion Show
Hosted by Swank Deco Fashion Show
A fashion show bringing you different designers from all over! A Grand Launch for Dessert Central Co. where guest can get samples of the desserts and purchase as well. LIVE Performances & more. Models walk the runway in the latest fashion and embrace the upscale venue. Guest can also celebrate their birthday at the fashion show as well!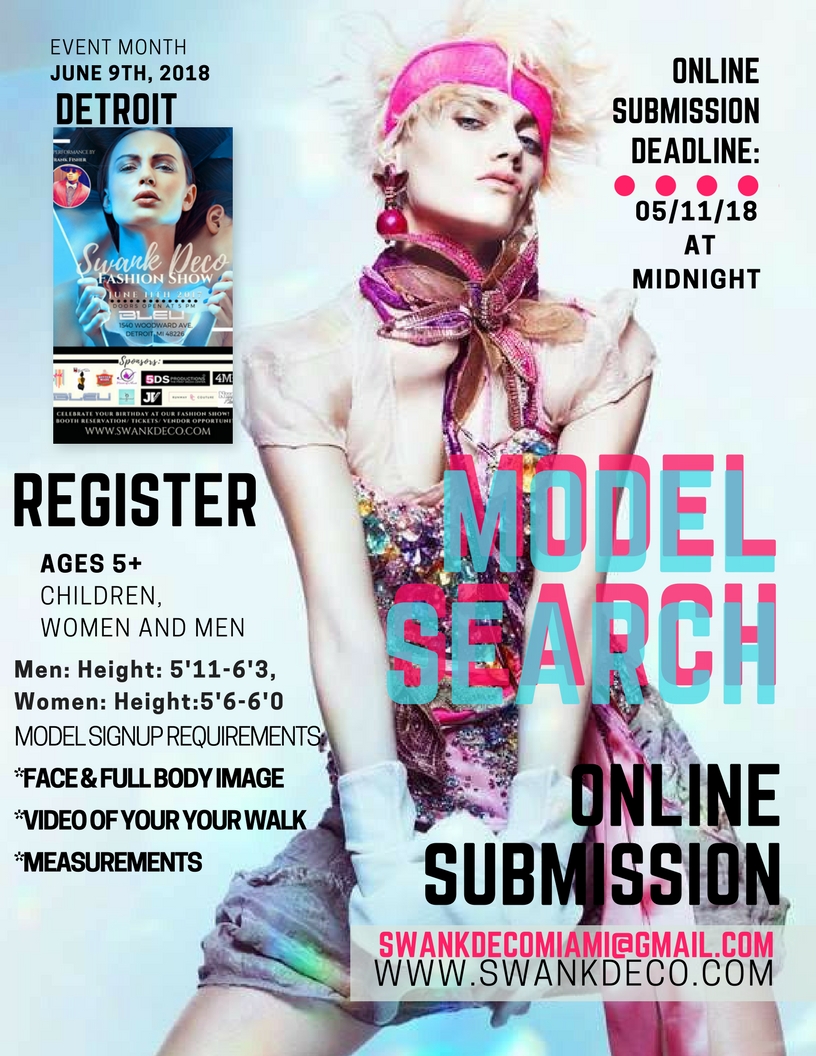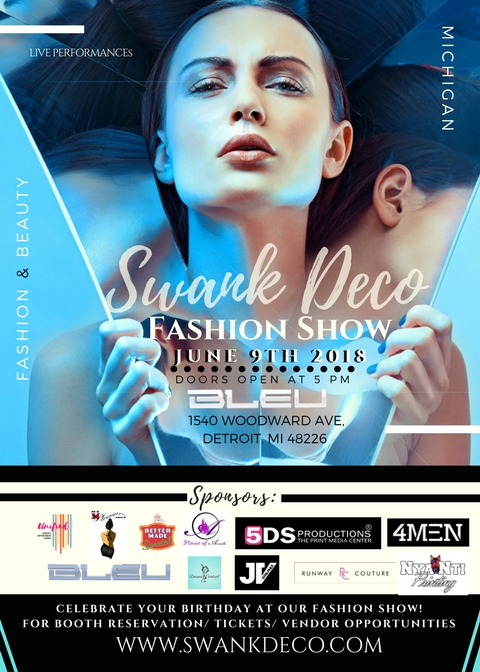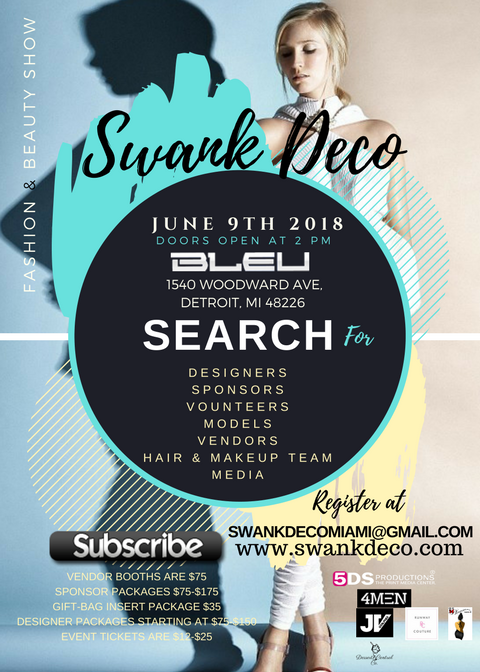 Casting dates and locations COMING SOON


Please Email, us 3 photos: (Head Shot, 3/4 Profile Shot, Full-Body Shot)

Also don't for get to include your Measurements: Height, Chest/Bust, Jacket, Shirt, Neck, Waist, Hips, Dress, Inseam, Shoe.

*Models Should be, but not limited to the following:

Men: Height: 5'11-6'3, Chest: 34-40, Waist: 30-34

Women: Height: 5'7-6'0, Dress: 0-16

AUDITION ATTIRE:
GIRLS: Wear Fitted Blue Jeans & Fitted White Top & Heels

BOYS: Wear Fitted Blue Jeans & Fitted White Top & Dress Shoes

MODEL Requirements: Must audition in person to be considered
GIRLS: Ages 4-8 Years Old
BOYS: Ages: 4-8 Years Old
GIRLS: Ages 9-15 Years Old
BOYS: Ages: 9-15 Years Old
(PLEASE NOTE: ALL CHILD (KIDS) Models must attend the audition casting call with a parent or legal guardian.)




For inquiries please email: Swankdecomiami@gmail.com

Www.swankdeco.com
#nyfw #fashion #runway #model #designer #newyork #timesquare