About this Event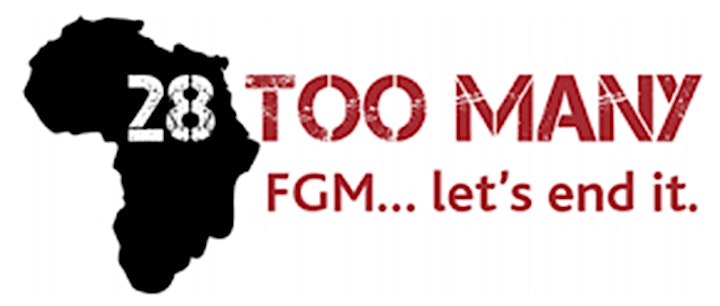 This session will explore some of the ground-breaking and collaborative work of civil society to address harmful practices and violence against women and girls (VAWG). Hear from subject specialists on female genital mutilation (FGM) and how their work is creating and changing laws and practices across multiple countries and regions. Learn about creating and implementing model law and international statutes with policy makers, judiciary and the media to support grassroots programmes and policy changes in often turbulent and ever-changing political environments.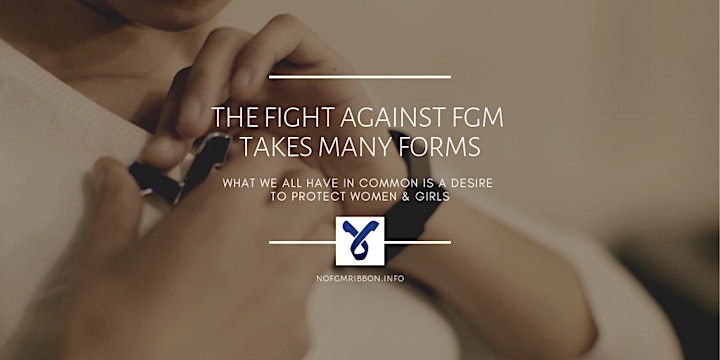 Female Genital Mutilation (FGM) is a harmful traditional practice involving the cutting or removal of the external female genitalia. It goes by many other local names, too. Globally, over 200 million women and girls are affected by FGM.
THE FIGHT AGAINST FGM TAKES MANY FORMS
WHAT WE ALL HAVE IN COMMON IS A DESIRE TO PROTECT WOMEN & GIRLS
By turning the universal symbol for awareness upside down and transforming it into the Arabic word for "no", the NoFGM Ribbon (also known as the Zero Tolerance Ribbon) provides a unique and instantly recognizable symbol that can be used to showcase and amplify the powerful anti-FGM/C work that is already being accomplished today. The NoFGM Ribbon was designed in 2018 by communications group Impact BBDO in collaboration with anti-FGM research nonprofit 28 Too Many and was launched together with Tadwein Gender Research Center in Egypt on International Day of Zero Tolerance in February 2019. The NoFGM Ribbon design is part of the public domain, which means it is unowned and free to anyone who wishes to use it.
Join the conversation: #FGM, #FGC, #MGF, #Khatna, #Khafz, #SurvivorsEndFGM, #MenEndFGM, #EndFGM, #NoFGM, #NoMoreKhatna, #StopFGM, #MediaEndFGM, #FGMNotMyReligion ...
Download free resources and images to share the message at www.nofgmribbon.info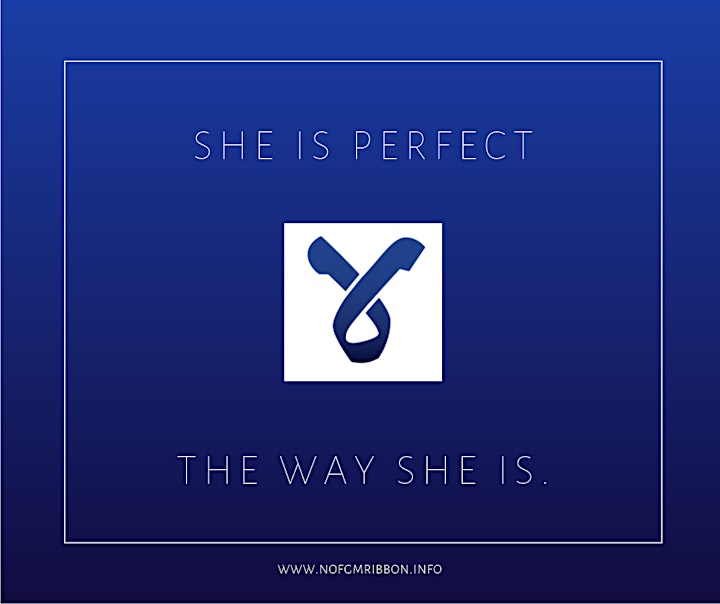 This event was made possible with the support of The UNA Women's Advisory Council (WACUNA) and the National Alliance of Women's Organisations (NAWO)
WACUNA functions as an issue-specific interest grouping within UNA-UK. WACUNA focusses on gender-specific issues related to UNA-UK's policy areas: a safer world, a fairer world and a more sustainable world.
NAWO is an alliance of organisations and institutions working to make gender equality a reality.
For more information visit
https://www.una.org.uk/branch/una-womens-advisory-council