Description
09 | 16 | 18
FASHION RENAISSANCE MODEL CASTING @ TAMBOO / From 5PM TO 8PM!
In the spirit of the Ebony fashion fair, a renowned traveling fashion show we are bringing diverse luxury to the Brockton area. We are creating a social, artistic and fashionable explosion taking place during fashion week at TAMBO. Tambo an upscale restaurant & lounge with international Caribbean flair, in the heart of Brockton for Boston Fashion Week.
We are castoing fashion models for our luxy show shocasing the divers looks of fashion.
REQUIREMENTS: Models must wear Heals, fitted cloting, bring Photo & be prepared to walk.

REQUIREMENTS: Size 0 to 10, bring photo or comp card.

** GLAMOR / PRINT: Women - Height 5'2 to 5'6.
** RUNWAY MODELS: Women - 5'8 & taller.
** Men: 6ft or taller,cut, 28 to 34in, waist. - 40 to 42 in chest.

Select models will participate in several fashion projects celibrating the beauty of diversity!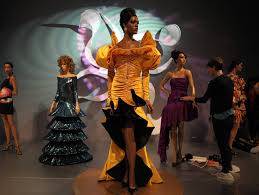 5:00 PM - T0

8:00 PM.