Description
Stop in for a live performance by female duo SIGNY (8pm - 9:15pm)
-RSVP required - space is limited!
Shopping After-party (9pm - 10pm)
-Take 20% off your ModCloth in-store purchases with RSVP during the afterparty.
-Enjoy cocktails provide by Austin Cocktails and finger food.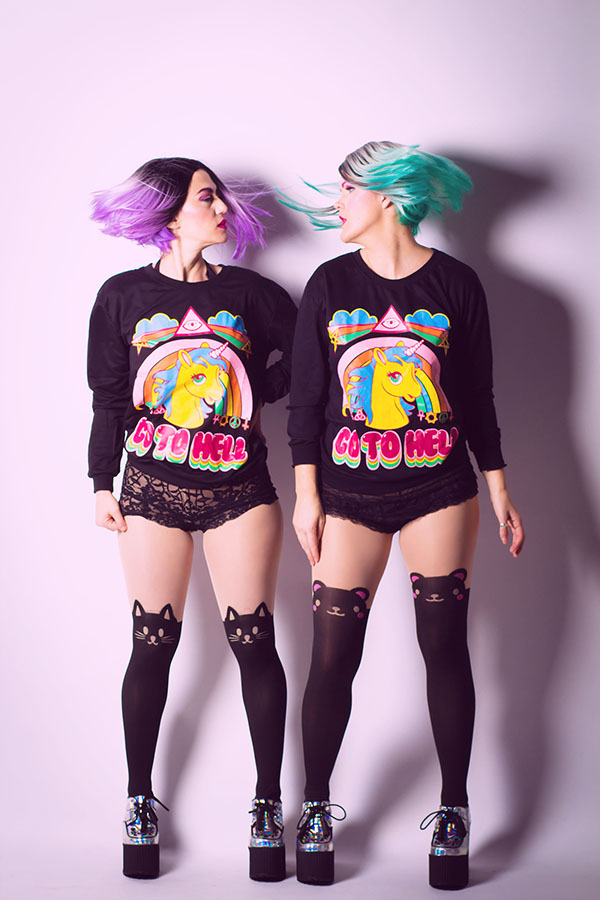 Charming, captivating, and dangerously seductive -- SÍGNY isn't your usual electropop act. Based in Austin, TX, the female duo is comprised of two sirens well-versed in luring listeners from afar, tempting them to shore with their enchanting tones and lush harmonies. But there are those who question the group's mythical qualities, and they should beware. For they're the ones at greatest risk of falling into SIGNY's snare of hypnotic melodies, infectious beats, and beautifully destructive live performances.
Formed in 2015, SÍGNY is made up of two pseudo-gypsy singers and pianists, Amy Arani and Delaney Gibson. They forged their friendship on Myspace in the early days of social media, but it wasn't until years later that they decided to join forces, when they both wound up living in Austin. They knew it wasn't a coincidence.
Named after the Norse myth of two heroines in connected legends, SÍGNY creates alluring pop songs laced with
elastic beats, ethereal soundscapes, and pristinely melded arrangements. Reminiscent of Sia, Lana Del Rey, and
Florence + The Machine with a hint of Massive Attack, the duo wanted to create a "gorgeous landscape in a new
world that you won't want to leave," so they teamed up with Grammy and Oscar nominated producer Bartholomew for their forthcoming debut album, WATER.

Together Arani and Gibson are producer's dream team. Amy's songwriting skills are avant-garde and mysteriously transparent, and when combined with Delaney's talent for writing infectious hooks and melodies, the duo has crafted a sound that's mesmerizing and irresistible. As if Arani and Gibson were from the same legend, their voices blend seamlessly to create one pristine, embryonic voice.