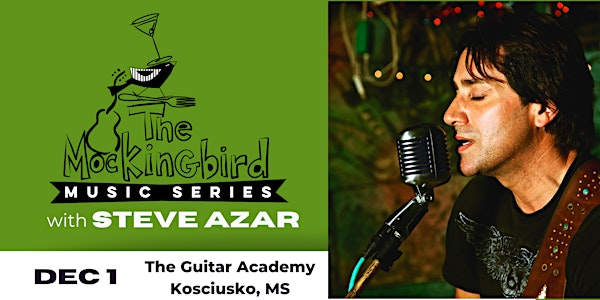 Mockingbird Music Series -Kosciusko, MS featuring Steve Azar
Songwriter Music Series
When and where
Location
The Guitar Academy 117 West Jefferson Street. Kosciusko, MS 39090
About this event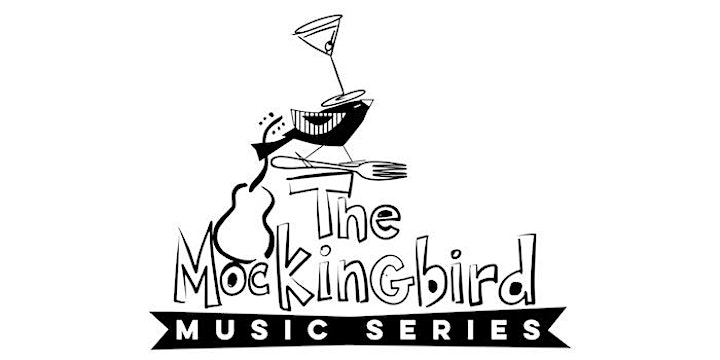 The Mockingbird Music Series hosted by founder Steve Azar, features intimate performances with some of Nashville's best and prolific award-winning songwriters, telling the stories behind their hits and performing them as originally written. Co-founder and host, Steve Azar, will be taking the stage on this holiday, Kosciusko, Mississippi edition!
The ticket includes a catered dinner by 2022 Mississippi Songwriter of the Year, Chef Zechariah Lloyd and a specialty cocktail.
Limited to 125 seats. 
$75 per person plus tax and fees
BYOB
ABOUT STEVE AZAR
Steve Azar, a Mississippi delta native, is a hit songwriter, recording artist, and music producer.
He has released seven critically acclaimed studio albums including Waitin' On Joe which rendered a hit title track and #1 music video as well as the smash hit "I Don't Have to Be Me ('Til Monday)", a recipient of three coveted BMI Million-Air awards. The hit single "Sunshine" (also a #1 video) and the album Slide on Over Here were featured in the 2011 "Oprah's Favorite Things" edition of O Magazine. The Steve Azar & The Kings Men album titled Down At The Liquor Store is backed by veteran bandmates of B.B. King, Elvis Presley, and other icons of music with a feature documentary, Something in the Water, chronicling the making of the record. His latest, My Mississippi Reunion, winner of the 2021 Mississippi Institute of Arts and Letters award for best contemporary album, features a collection of past and new songs inspired by Azar's roots. The song "One Mississippi" is the official state song of Mississippi.
Azar is the official Music & Culture Ambassador of Mississippi. He also hosts his radio show and podcast titled "In a Mississippi Minute with Steve Azar", available on all podcast platforms.