Description
What if you include a list of charities in your will or trust and want to change them later?
Why pay your attorney to amend your legal documents for every change? There's an easier way.
Having a memorandum of charitable intent (MOCI) on file at the Community Foundation combines the organizations and causes you care about into a single document. And it can be updated at any time, without cost.
Join us!
Learn how a memorandum of charitable intent (MOCI) works

A MOCI can include charities other than the Foundation, anywhere in the U.S.

Benefit causes you care about, forever, without having to pick specific organizations
Questions: Email Robin Larsen, donor services officer, or call her at 831.662.2061


Presenters: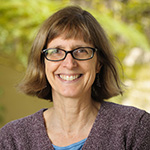 Dina Hoffman is an estate planning attorney with a passion for helping clients to explore options for charitable giving. A Santa Cruz High School grad, Dina holds degrees from Stanford University and the UC Berkeley Boalt Hall School of Law. Dina has served on many local boards, including Community Foundation Santa Cruz County.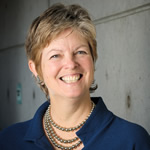 Robin Larsen is our donor services officer. She calls herself "the philantherapist," helping people to navigate the joys and challenges of investing in causes they care about. She especially enjoys translating a person's wishes for their charitable legacy into easy to understand language.