Description
Our first Mocha Fest Cancun SOLD OUT so fast we had to get the 2019 event posted as quickly as possible. So here you have it, the destination party experience everyone is talking about is back at Temptation Resort for the second year. The only way to ensure you are not on the outside looking in October 2019, is to secure your spot early.
From October 10th to 15th 2019, we will be taking you through the best party experience of your life. Where pretence and inhibitions are thrown out the window, to make way for once in a lifetime, mind-blowing adventures. There is simply no other event like Mocha Fest, and we are guaranteeing you an experience you can only get when you attend the Wildest Urban Festival On Earth!!
---
VISIT MOCHAFESTPARTIES.COM
OR FOLLOW US ON INSTAGRAM - @MOCHAFESTPARTIES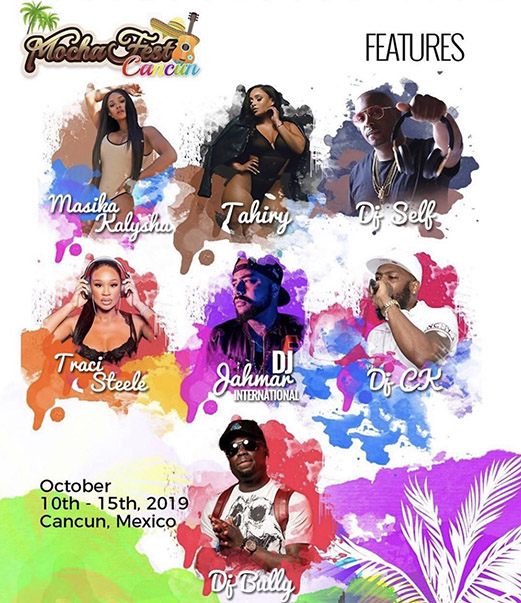 ---


9 EVENTS IN 5 DAYS!



SECURE YOUR SPOT FOR MOCHA FEST CANCUN 2019 WITH ONLY A DEPOSIT OF $150 PER PERSON!