Location
Text 541 661 0212 for Address or check your event email
0000
Gilbert , AZ 85233
Come get EQUIPPED to PROTECT your kids! READ MORE!
About this event
Dear mama...
• Have you felt overwhelmed by the world's turn of events?
• Do you want to learn how to end child exploitation?
• Do you want to know how to safeguard your children?
• Are you feeling discouraged about homeschool life?
• Are you ready for a fresh wind of HOPE rooted in faith?
Then you don't want to miss this event created just for you!
Oct. 11, 2020 | Sunday
Location: To be determined
1st session is at 11:00-12:30
Lunch Break- Sack Lunch
2nd session 12:45-2:30
SESSION 1- HOMESCHOOLING: Learn how homeschooling your child is a first line of protection, plus learn how to be strategic in the process.
SESSION 2- SITUATIONAL AWARENESS: Learn how to protect your child from predators.
----
During our time together, you will:
Session 1:
• Learn why homeschooling is a first level line of defense for your child.
• Go from discouragement to confidence.
• Find out how making changes in homeschooling might be right for you.
• Learn the key to helping your child to find their calling early in life. Confident kids are less susceptible to becoming victimized.
• Leave encouraged, inspired, and ready to tackle life again.
Session 2:
• EmmaSara is a child protection expert and she will share numerous ways to safeguard your child from being victimized.
• Learn how to avoid raising vulnerable kids.
• Become aware of the plans of the enemy against children.
• Learn an effective 6 point strategy to stay on guard to protect your children.
• Clinton will be sharing tactical information to keep your kids safe.
• Leave EMPOWERED and EQUIPPED to war for your kids.
----------
Please make sure to invite your family and friends. You don't want to miss this GOD opportunity to safe-guard your family and our nation.
Are you interested in supporting the Mother of Change Movement and #MOCProject10 mandate?
Please consider asking Abba how you can support the message.
To support the move of Yahweh on behalf of the children join other moms from around the nation as they join Project 10!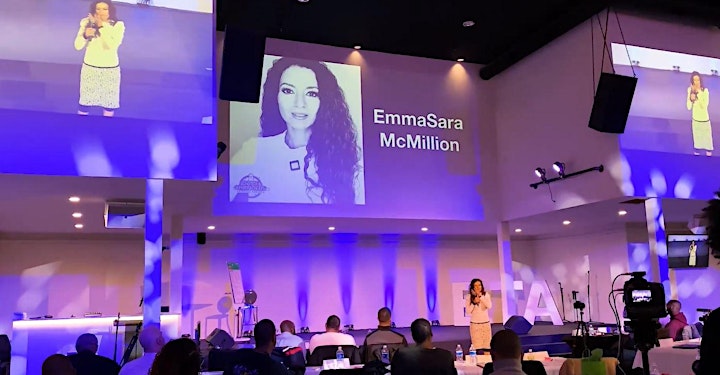 Speaker: EmmaSara McMillion CNHC is the founder of the Mother of Change Movement and the author of multiple bestselling Amazon books. She is a Extreme Execution certified DISC Behavior Consultant. EmmaSara is a devoted wife and mom of 8 children and she is an avid studier of the Bible.
She is also passionate about helping moms to increase situational awareness to protect their family so they live with less regret.
The Mother of Change online community is over 1,300 moms strong.
What is a Mother of Change?
A Mother of Change is a Change Maker and a Chain Breaker!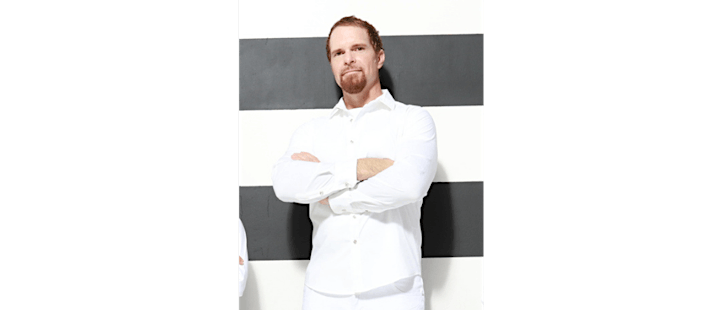 We are also pleased to announce that the entire McMillion Family will be joining her for the Q & A discussion.
Speaker: Clinton McMillion is former law enforcement with a long resume that includes: Prison SWAT team commander, sharp shooter, gang investigations to name a few of his credentials. He will be sharing tips to safeguard your home!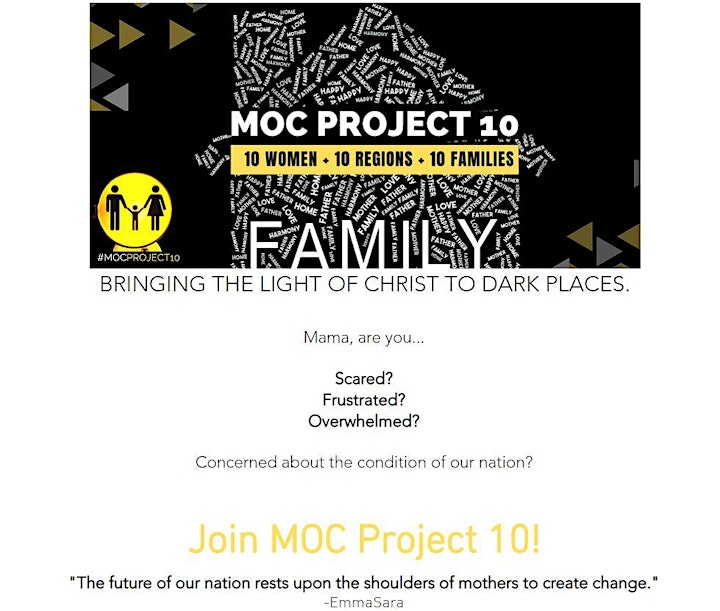 Introducing #MOCPROJECT10
During EmmaSara's prayer time the Lord impressed the numbers....
10, 10, 10 on her heart.
When she asked the Lord what it meant she heard:
10 women from 10 regions gathering 10 families to seek God for CHANGE!
Change for:
• Families.
• Legislation.
• Awareness about child exploitation.
Yahweh would have spared Sodom for 10 righteous.
In scripture we are told about the 10 WISE virgins who had oil in their lamps...
Will you be like the 10 WISE women?
I pray you say, YES!
If so....
We will be so glad to have you!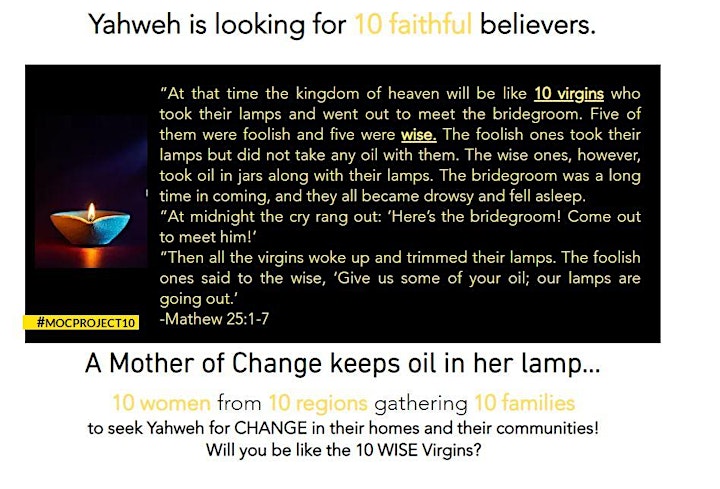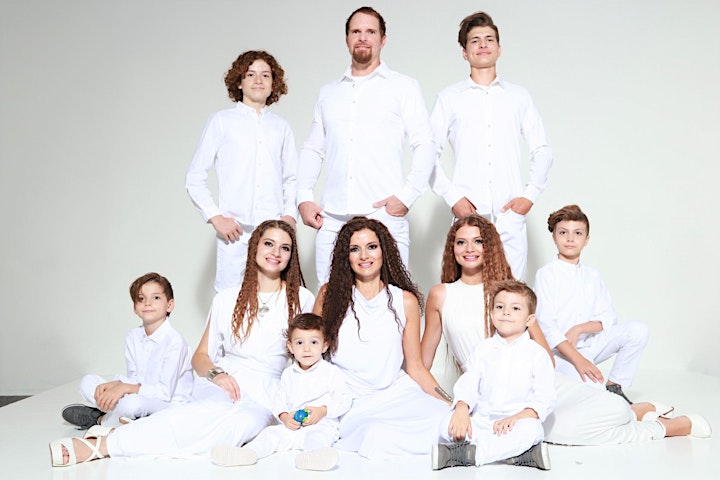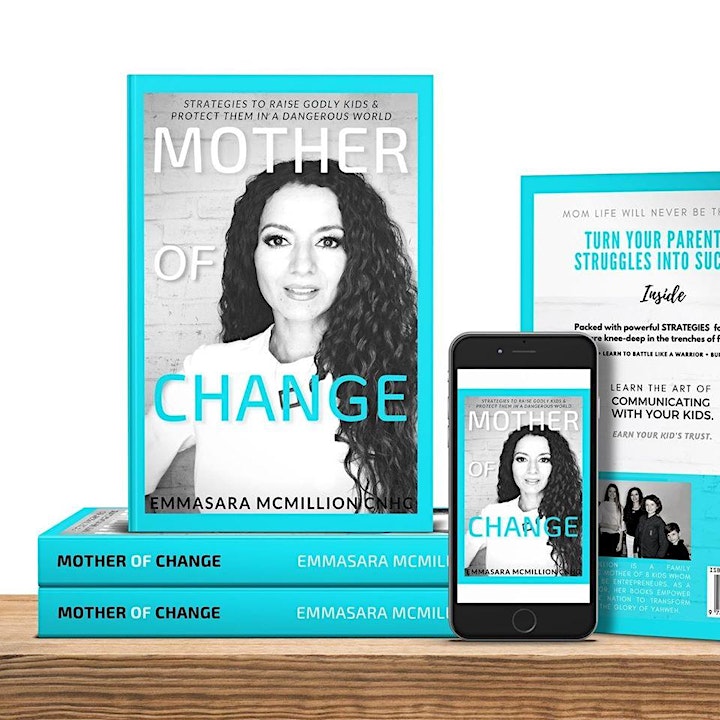 Mother of Change the most important book of the decade for moms.
Get it HERE
Check out details the full range of books on EmmaSara.com