MobileMoxie Full-Day Mobile SEO Training at Engage 2019

Wednesday, March 6, 2019 from 8:00 AM to 5:00 PM (PST)
Event Details
Join MobileMoxie's CEO and Founder Cindy Krum for a full-day of mobile SEO training at Engage 2019!
TRAINING PLAN AND AGENDA (agenda subject to change):
8:00am to 8:30am - Registration and Light Breakfast
8:30am to 10:15pm
Knowing your Users - Mobile Demographics & Behavior
Learn who your mobile consumers are and what they want. Information in this part of the training will set the stage for subsequent discussion by giving demographic and psychographic information about mobile traffic. Do people really prefer apps over websites? How should you divide your budget between apps and web? How and when do mobile users search? What drives people to click through on a web result or download an app? These questions and concepts will be teased out and addressed, with a fresh perspective on the mobile-first mentality and how it can apply to any business.
Optimizing the Foundation - Mobile Site Development & Architecture
Once the basics are covered, the training will get into actionable technical details quickly – In this portion of the audit, attendees will learn how modern mobile web experiences are crafted, and what makes them succeed or fail. It will include a discussion of web architecture – starting with simple mobile subdomains, then graduating to Responsive and Adaptive web design, and progressing all the way to HTML5 and Single-Page Architecture sites and PWAs. It will explain the SEO and conversion pros and cons of each option. Do you need to re-build your site if it is not Responsive? How can server-set up and url structure impact your rankings in mobile search? All of these topics will be covered.
Workshop Activity & Interactive Discussion
10:15am to 10:30am - Morning break
10:30am – 12:00pm
Success Metrics - Mobile UX & Conversion Optimization
Mobile users have different expectations of your mobile content. Weather they are on a website or an app, users expect fast, interactive, customized experiences that are more deeply intertwined with the real-life mobile experience, and not just 100% replicas of the desktop experience. Mobile traffic has different expectations and needs that must be met to drive a successful mobile conversion. How much can mobile UX impact your ROI? How can you ensure that visitors find what they are looking for on your mobile site? Will things like infinite scroll and AJAX help or hurt your mobile conversions? What can you do to improve on or offline mobile conversions? This session will give you the answers you need!
12:00pm to 1:00pm - Lunch
1:00pm to 2:30pm
Measurable Impact - Page Speed Optimization & Auditing
Page Speed is one of the biggest determinants of mobile site success and it has nothing to do with the visual design of the UX – it is all about the back-end technology. Google says there is roughly a 70% chance that a user will give up if your mobile site has not loaded within 3 seconds of the click, but most sites take more than double that on a mobile phone. It will outline tools and goals that can be used to evaluate mobile websites and apps and explain the nuances and dependencies of critical path rendering and how that impacts rankings and conversions. This part of the training will also include discussion of AMP HTML and the pros and cons it can provide various types of web content. What works for speeding up a mobile experience? What is the biggest cause of slow load times? What is Lazy Loading and why is it important? This session will outline the simple and more complex ways that sites and apps can optimize and track their latency, and make that information immediately actionable.
2:30pm to 2:45pm - Afternoon break
2:45pm to 4:30pm
ASO, Deep Linking & App Indexing
App packs and deep links are changing the user-flow on mobile, in ways that are distinctly different from desktop. It is now possible to link app and web experiences, so users can navigate from a search result directly to deep screens in an app, much like we are used to doing on websites. This process, called deep linking can be very powerful, especially for companies who notice a distinct difference between conversions and transaction value between their mobile website and their mobile app. This part of the training will discuss how you can help drive app rankings and downloads in Google Play and the iTunes App Store. It will also answer pressing questions like: What you need to know about deep linking? How does deep linking and app indexing differ? from Android to iOS? What is the difference between deep linking and app indexing and how can you leverage both for your company?
Optimization for Digital Assistants & Voice Search
Search is changing, and more and more devices are relying on voice search and remote mobile controls from the phone for interactivity. This last session of the training will focus on Mobile-First Indexing, and Google's increased attention to digital assistants, the Internet of Things, machine learning and AI. It will also focus on the evolution of Apple products like the Apple Watch and Apple TV's which leverage Siri, Safari and Spotlight search to drive successful user interactions. Building user experiences that engage with these new technologies is not as hard as it sounds and smart companies will learn and adapt to have the First-Mover Advantage while they still can.
Workshop Activity & Interactive Discussion
4:30pm to 5:00pm - Q&A and chat with Cindy Krum
---
Cindy Krum Bio
Cindy Krum is the CEO and Founder of MobileMoxie, LLC, a mobile marketing consultancy and host of the most cutting-edge online mobile marketing and SEO and ASO tool set on the market. She brings fresh and creative ideas to her clients, providing on-site training and workshops, as well as speaking at national and international conferences on a regular basis. She is passionate about bringing creative online marketing solutions to clients. Cindy is also the author of Mobile Marketing: Finding Your Customers No Matter Where They Are, published by Que Publishing and now also available in German, Italian, Korean and Chinese.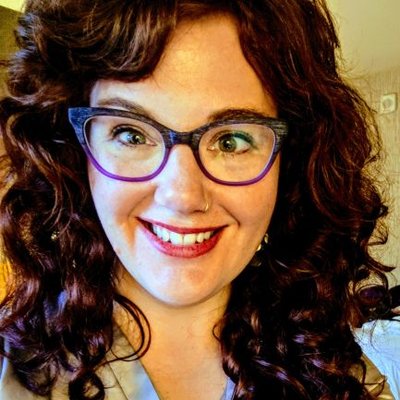 Have questions about MobileMoxie Full-Day Mobile SEO Training at Engage 2019?
Contact SEMpdx
When & Where

Sentinel
614 Southwest 11th Avenue
Portland, OR 97205


Wednesday, March 6, 2019 from 8:00 AM to 5:00 PM (PST)
Add to my calendar
Organizer
Search Engine Marketing Professionals of Portland
is a non-profit organization based in Portland, Oregon whose mission is to inform and educate area businesses on the benefits of SEM to bottom line revenue.