Mobile University 2013 Summit: Mobile -> Reality

Thursday, September 26, 2013 from 10:00 AM to 9:00 PM (CDT)
Event Details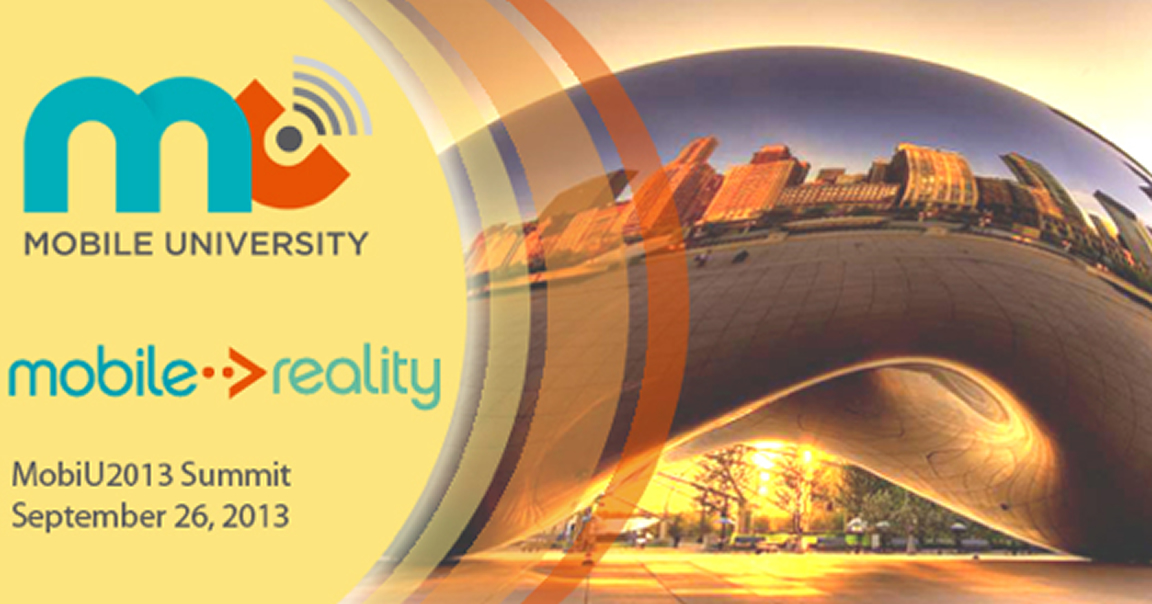 INSPIRATION in consumer behaviors that shift your digital engagement into mobile REALITY
We are past Mobile 101.  It's time to translate those digital engagements into real world action.  With mobile your brand can be there at the exact moment of decision, the exact moment of purchase.
EVERY week brings another conference that covers mobile. The MobiU2013 Summit is the only one that brings best inspirational educators to a pitch-free, safe learning environment.
WHAT is the MobiU2013 Summit?
First, it's inspiration. With so much media coverage, it's easy to forget that mobile is capable of making lives better for American housewives in suburbia to political uprisings in 3rd World countries.
Second, it's real education. The curriculum features case studies, trends and insights directly from the brands, professors and start-ups trailblazing industry today.
Lastly, it's a safe learning environment so you can focus on learning mobile.  NONE of our speakers have paid a sponsorship for speaking. NONE of our Experience Hall exhibitors have paid for their booth.  We have invited all of them.
WHO should attend: 80% of the MobiU2013 Summits attendees will be brands, marketers, product managers, agencies, consultants, creatives and strategists.
WHY you want to attend the MobiU2013 Summit:
Be inspired by the mobile possibilities
Attend a session for your specific demographic interest
Hear case studies presented directly by the brands
Network with marketers who struggle with the same questions
Learn about the newest trends in mobile behavior
Keynote Speakers:
Opening keynote address from marketing luminary, Larry Light, CBO of InterContinental Hotels Group, former CMO of McDonald's
Closing keynote address with Edward Olebe, SVP & Group Head of MasterPass, MasterCard Worldwide
Closing keynote panel on "What's Next?" with VP Mead Johnson, CBO of InterContinental, SVP MasterCard
Our Teachers/Speakers:
Pitch Competition with Barbara Liss, Mktg Dir - Quaker Oats. PepsiCo
How to Build a Mobile Team Panel with Directors from Allstate, Morningstar and BCBS of Illinois
Mobile & Hispanics with Kimberly-Clark
Creating Internal Mobile Buy-In with BCBS of Illinois
Mobile & Moms with Whirlpool
Location Behavior research with University of Michigan-Flint Marketing Professor
State of Mobile Industry with Nielsen
and more.
For more information on the Summit curriculum & speakers, click here.
Tickets to the Mobile University Summit include free admission to the Mobile University Reception and Experience Hall at the end of the day.  Enjoy free hors d'oeuvres and drinks while you network and learn more in our Experience Hall.
Speaker and Experience updates are made every week. Sign up for our mailing list and follow us on Twitter, LinkedIn and/or Facebook to hear announcements as they are made.
Get Email Updates 
Registration is based on your job role.
For Marketers & Product Manager working directly for a brand, the regular ticket price is $400.
Agencies, Consultancies & Recruiters who buy and sell mobile service, pay a $550 base price.
Those who work at mobile companies, digital companies and others who are selling servies, pay  a $800 base price.
           
 
Marketing/
Product Mgt 
Agency/
     Consultants/
Recruiter 
Mobile
     Technologist/
Sellers 
 
Legacy
$250
$300
$350
 
Early Decision
$350
$450
$550
 
Regular Admission        
$400
$550
$800
 
Late Admission
$500
$650
$900
The Mobile University Summit is open to all, but we recognize that some roles will impact the growth of the industry more than others.  Since our mission is to educate brands on how to use mobile, we subsidize those who work directly on brands and their brand stewards.  If you accidentally register for the wrong ticket type, we will ask you to make a price adjustment prior to admittance to the Summit.
Group Tickets
After the start of Regular Admissions, Group tickets will be available for groups of 4 or more from the same company.  You will need to contact us directly for the Group Ticket prices and to register.
About Mobile University

Mobile University is the creation of the Heartland Mobile Council, a Chicago-based non-profit whose mission is to the bridge the gap between marketers and the mobile industry.  The confluence of consumer retailers, brands, researchers and agencies - combined with the presence of the "average consumer" - make Chicago, the Heartland of America, the best place to learn how to utilize mobile technologies to communicate with your customers.
Mobile University is made possible by the generosity of our Sponsors and support of our Partners.  Thanks to Microsoft as our Host Sponsor!
GOLD SPONSOR
Contact us to become a Sponsor
PARTNERS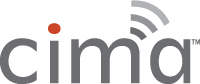 Contact us to become a Partner
When & Where

Microsoft Innovation Center
200 E Randolph St
2nd Floor
Chicago, IL 60601


Thursday, September 26, 2013 from 10:00 AM to 9:00 PM (CDT)
Add to my calendar
Organizer
Heartland Mobile
Heartland Mobile™ is a Chicago-based non-profit organization whose mission is to foster economic development in the Heartland of America to build the future mobile marketers. Heartland Mobile is dedicated to support the growth of the market of all things mobile with best-in-class mobile marketing educational programs and by promoting mobile best practices. 
Mobile University 2013 Summit: Mobile -> Reality