Mobile Monday Sydney - November 2011

Monday, November 7, 2011 from 7:00 PM to 9:30 PM (AEDT)
Event Details
Mobile Monday Sydney
November 2011
---
Diamond Sponsor:

---
Mobilising Christmas 
Imagine this, you're a guy who gets dragged to every shopping expedition by your partner whether you like it or not.  Christmas is your most dreaded holiday because not only do you have to manoeuvre the crowds, you're also expected to do the heavy lifting: the shopping bags, gift boxes, wine bottles, etc.  Now what if there's a mobile app that can convert you from a Shopping Slave to The Navigator?
You're a woman on a mission to find the best holiday buy you can find. There's so much to buy but so little time!  What if there's an app on your mobile that can tell you how far away you are from the shop that contains the item you desire?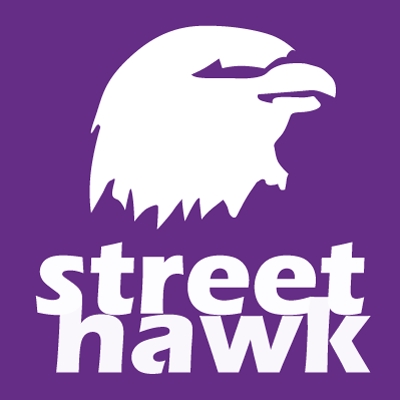 Joins us this Monday as Natasha Rawlings and David Jones (not the retail store), demonstrates StreetHawk - a Platform for hyper-local retail promotions. StreetHawk is a smartphone app that ALERTS shoppers of products they seek, on the streets around them, and the locations they frequently shop.
------
Christmas is the time of the year when your organisational skills are tested and stretched to the hilt.  Amidst all the revelry, preparing a feast for the entire family can be most daunting.  With 101 things to remember, imagine what a catastrophe it would be if you serve your best turkey ever and yet forgot to get the gravy.... you ruined Christmas!

How Woolworths is helping customers save time and money usingmobile technology.
 Has Fakira, Program Manager for Innovations of Woolworths will walk us through the Woolworths app for iPhone and Android and how it has transformed the lives (and memories!) of grocery shoppers Australia-wide.  Now, you will never forget to buy those olives ever again!
Has Fakira leads the Sell Innovation Program at Woolworths Ltd and is responsible fortechnology innovations for retail operations. He has over 20 years experiencein the retail technology arena both in Australia and the UK. Has started hiscareer as a software developer and has progressed to technology managementroles. In his more recent positions he has bridged the gap between business andtechnology teams to identify and deliver initiatives that drive business value.One highlight was the introduction and rollout of self-serve checkouts intoWoolworths Supermarkets which are now used by over 40% of Woolworths'customers. More recently, Has' team has delivered the new Woolworths Appfor iPhone and Android, which has attracted an overwhelming response fromcustomers with over 1.1m downloads to date.
 After Monday's session, I can almost hear Santa Claus going:  Mo! Mo! Mo!
---
---
Mobile Monday Sydney Christmas Party
Monday 12th December
Sponsored by BlackBerry & UKTI
Our annual Christmas festivities will have a distinct international flavour this year as we bring you an evening of live entertainment, drinks, food & we have some great prizes to give away on the night as well. Hope You can join us!
---
: Doors open at 6.30pm for 7pm start
:: Kent Street Living Room, Level 1, The City Hotel (www.cityhotel.com.au)
:: Entry on King Street near Kent Street intersection

Mobile Monday Sydney is held on the first monday evening from February to December as a networking event for the Sydney mobile industry. Mobile Monday Sydney is organised by Shane Williamson, Oliver Weidlich and Gia Villondo.
Mobile Monday Sydney is a non for profit industry organisation and is part of Mobile Monday Australia.
E-mail us to get in touch with project presentation requests, sponsorship offers and speaking engagements.
info@mobilemondaysydney.com
When & Where

City Hotel
347 Kent St
Sydney, New South Wales 2000
Australia

Monday, November 7, 2011 from 7:00 PM to 9:30 PM (AEDT)
Add to my calendar
Organizer
Mobile Monday Sydney
Mobile Monday Sydney brings together creative, media, and business folks around the common themes of Mobile technology - smart devices, wearables, new creative ideas, new business ideas. We've been jamming on the evolution of mobile monthly since 2006. Check it http://mobilemondaysydney.com for more information
Mobile Monday Sydney - November 2011