Mobile Monday Sydney - 5th August 2013

Monday, August 5, 2013 at 6:30 PM (AEST)
Event Details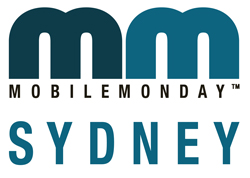 Monday 5th August 2013
Mobile Video: Incoming and Photos: Ooga Baby
Incoming Media
Incoming is a spinout from NICTA (office in Sydney and Santa Clara) which providing content providers an understanding of the entire mobile video experience from the content they watch, the context in which they watch it, their behavior when watching, and the networks they travel through. Content providers can drive their mobile video business and create highly engaging personalized video experiences that leads to longer engagement, satisfied users, and reduced strain on carrier networks. Incoming uses data science and on-device embedded machine learning to learn what users' video interests are and create predictive models of user' content interests, context, behavior, and network usage. Incoming allows content providers to provide great mobile video experiences, increase user engagement and retention – all at zero mobile data cost to the user, where the video can be watched anytime, anywhere, on any device, that always starts instantly, never buffers or stalls, and is of HD quality. 
David McKeague - Co-founder of Incoming a spinout from NICTA. David's passion is the creation of mobile ventures. As well as Incoming during his commercialisation role at NICTA has included the incubation of Nitero - gigabit WIFI 802.11ad fabless semi, wireless thunderbolt. David's interest is in technology startups - solving big problems with defendable technology and transitioning technology out from the research lab into funded startups. David has also managed business development teams from startup thru to $100m per annum.
oogababy - "The Instagram for parents" to capture and share precious baby memories
Gunnar from oogababy (iTunes App Store Link) in will present on oogababy's back story, lessons learned so far, and future prospects: 
Gunnar is passionate about making useful services with online value. He came up with the idea for oogababy while waiting impatiently for his first child. Gunnar has extensive experience in software development, project management and management consulting. At oogababy, Gunnar manages the daily operations and product development. He holds a M.Sc. in Computer Science and an MBA in Management of Technology.
When & Where

City Hotel - Kent Street Living Room, Level 1
King Street
Sydney, NSW 2000
Australia

Monday, August 5, 2013 at 6:30 PM (AEST)
Add to my calendar
Organizer
Mobile Monday Sydney
Mobile Monday Sydney brings together creative, media, and business folks around the common themes of Mobile technology - smart devices, wearables, new creative ideas, new business ideas. We've been jamming on the evolution of mobile monthly since 2006. Check it http://mobilemondaysydney.com for more information
Mobile Monday Sydney - 5th August 2013