Description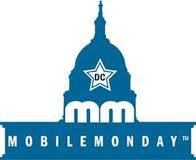 Mobile Monday DC is an open forum for mobile professionals and enthusiasts in the Washington, DC area, connecting people and sharing ideas through face-to-face gatherings and the DC MoMo web site (www.dcmomo.com).
Please join us for our next monthly Monday happy hour on Monday June 20 at 6:00 pm at The Brixton (9th & U Sts NW, Washington, DC).
You'll have an opportunity to meet members of our board and other long-time supporters and share your thoughts and ideas about how we can build a community around the business and technology of global mobility.
We don't have a sponsor for this event, so we're all paying for our own drinks. If your organization wants to sponsor a future event, please contact us at sponsors@dcmomo.com
We look forward to seeing you.