Description

New, just added: Executive firside chats with: Uber, Box and Znyga....
When: December 11th, 2012
Where: San Francisco, CA
Why: Great content and networking
Agenda: Visit main site, here: http://mobileloco.net/agenda/
"One superb, crash-course day on what the future holds as mobile and the internet converge. Brings together the best minds across mobile, location and social."
-- Ian Heidt, Qualcomm
Look who's speaking:


Mobile-Loco: The Future of the Mobile Location Revolution
Mobile-Loco will dive into the brand, advertiser and mobile convergence in the context of the Social, Local and Mobile (SoLoMo) marketplace — exploring what this convergence means for big brands, consumers, SMBs and the mobile and location industry. Learn from real-world successes in mobile-loco advertising, location platforms and more.
Keynote: Andrew Mason, CEO, Groupon
Fireside chat: Bill Gurley, Benchmark Capital & Cory Johnson, Bloomberg TV
Fireside chat: Disrupting the Enterprise Market w/ Chris Yeh, VP, Platform, Box
Fireside Chat: Good, Bad & Ugly of Disrupting a Traditional Market with
Ryan Graves, Global Head, Ops, Uber
Fireside Chat: Travis Boatman, SVP, Mobile at Zynga

Other sessions:

- Mobile is Eating the World (by you, the consumer)
- Mapping the Great Indoors: a $2.5B market opportunity
- The Brand Revolution: will brands lead the future of tech innovation?
- It's the Context, Stupid: right time, right place, right offer
- Mobile Advertising Sucks! why and what to do about it
- The Disrupters: the creative destruction of traditional markets and verticals
Join us December 11th in San Francisco as we bring together the brand and tech ecosystems to discuss the mobile-loco revolution.
Event Info & Testimonials: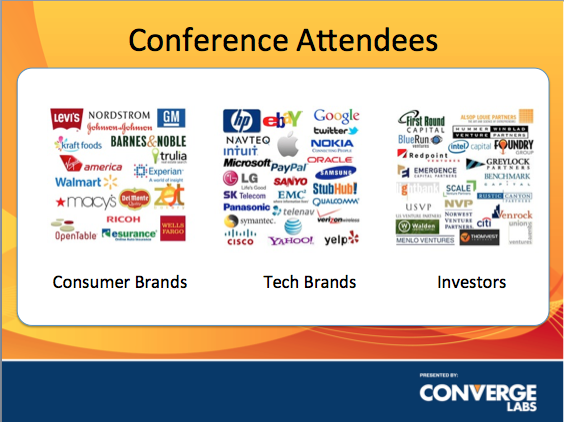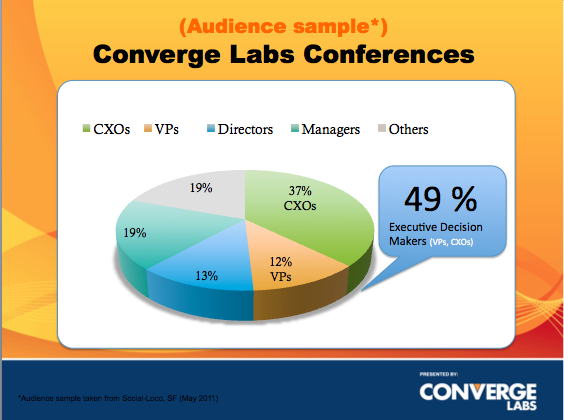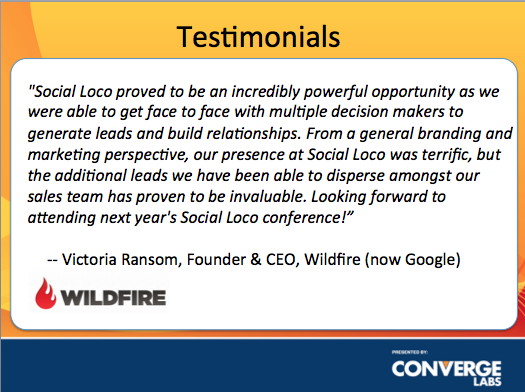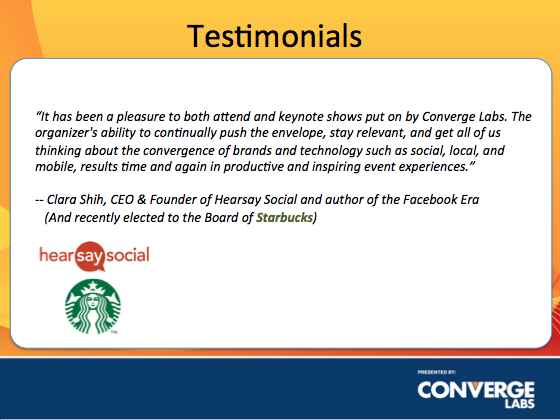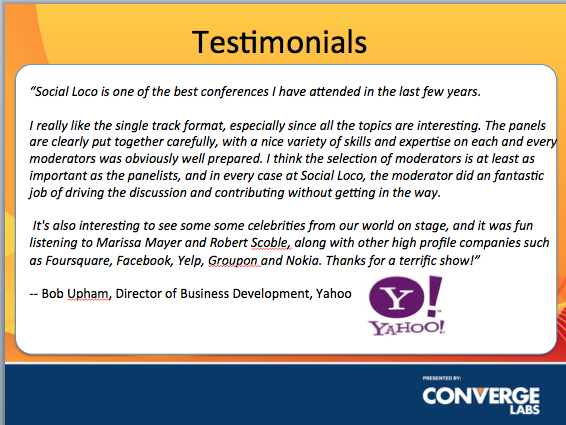 Organizer of Mobile-Loco: future of the mobile location revolution
Converge Labs, produces leading conferences at the intersection of mobile, location and social, including Mobile-Loco, Geo-Loco, and Social-Loco.  Converge focuses on spotting significant emerging developments across verticals and brings together leading companies and analysts to exchange and debate perspectives. Converge focuses on the application and implications of these developments, helping brands, retailers and others understand and capitalize on SoLoMo platforms, apps, capabilities and more.