Mobile Innovators: A Fireside Chat Series

Monday, January 27, 2014 from 6:00 PM to 8:00 PM
Event Details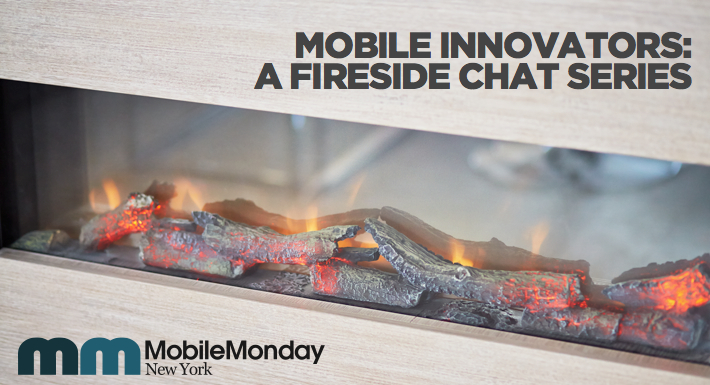 Please join us for our ongoing series of fireside chats with mobile innovators. These monthly events will be engaging interviews and panel discussions covering the very diverse topics under the mobile innovation umbrella.
We're bringing together industry innovators from both the enterprise and start-up worlds to share their unique perspectives and best practice. Some of the planned topics include:
Mobile governance and a mobile center of excellence

Mobile wallets and mobile payments

Mobile user experience and user engagement

Mobile and the integration of Big Data, small data, and predictive analytics

Mobile, wearables, and the Internet of Everything
Come learn, share and network with us and your industry peers. We'll have great conversation, practical insight, and energizing, actionable content—all we need is you.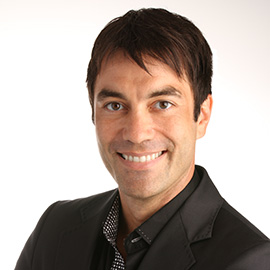 Eric Litman
Chairmain & CEO
Medialets
Eric Litman is Chairman and CEO of Medialets, the essential advertising platform for mobile, tablets and connected devices.  He is a pioneer of the Internet's commercialization, and as a co-founder of Proxicom, helped to build one of the first, largest, and most successful publicly traded interactive agencies. Eric most recently served as Managing Director of WashingtonVC, an early-stage fund and incubator. Previously, Eric held senior executive roles in high-growth Internet businesses, as founder and CEO of Viaduct Technologies, a global Internet and mobile interactive agency. He was also instrumental in building digitalNATION, a world leading web hosting and services provider, from its launch through its $100m acquisition by Verio Internet/NTT (NYSE: NTT). Eric began his career with technical and software engineering positions at GEnie, a pre-Internet online service provider, and NeXT Computer.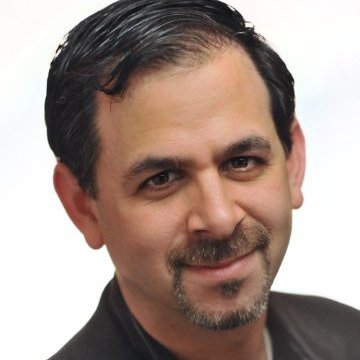 Hal Danzinger
VP, Digital Products & Platforms
Condé Nast
Hal Danziger is Vice President of Digital Products and Platforms at Condé Nast, overseeing Condé's digital products. He has also served for a number of digital media companies in roles ranging from Director of Development to CTO. Danziger acted as the chief architect for solutions provided to clients including Cablevision, Computer Associates, PRNewswire, British Airways, Nortel Networks and Getty Petroleum. The applications he architected included content management systems, CRM integrations, and e-commerce sites and applications.
Prior to joining Condé, Hal was the Chief Technology Officer at New York Media, publisher of New York Magazine, nymag.com, and MenuPages.com. He was responsible for software development processes, best practices, project management, software architecture and infrastructure. During his tenure, Danziger's team released four mobile apps: menupages for iPhone, New York Magazine for Android, New York Mag for iPad, and The Cut on the Runway for iPad. Additionally, the team won numerous awards, including ASME's Digital Ellie for General Excellence in both 2009 and 2010, the top National Magazine Award for digital media.
Danziger is an alumnus of Stony Brook University, with a B.S. in Computer Science, and expects to complete his executive M.S in Technology Management in 2012. His greatest strengths are in the areas of product development, business analysis, content management, digital asset management, relational databases and applications integration. He is a member of the Online Publisher's Association Tech Committee, and previous served on the IAB committees for Digital Video and User Generated Content (UGC), and Social Media.
Moderator: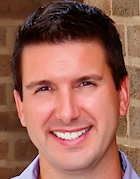 J Schwan
Founder & CEO
Solstice Mobile
J's mission is to help transition enterprises into the era of contextual computing. J is the Founder and CEO of Solstice Mobile (www.solstice-mobile.com), one of the nation's largest and fastest growing enterprise mobile software and services firms. Solstice sets sound mobile strategy and builds amazing apps for some of the country's greatest brands. Solstice has offices in New York and Chicago and houses over 200 passionate, mobile-focused designers and engineers.

J received his Bachelors in Engineering from the University of Illinois at Urbana-Champaign and began his career at Andersen Consulting. Outside of being a co-organizer for Mobile Monday New York, J also founded the Chicago Mobile Meetup, the largest mobile special interest group in Chicago with over 2,000 members. J was recently inducted into the Entrepreneurship Hall of Fame, Chicago TechWeek 100, was awarded the University of Illinois College of Engineering Young Alumnus of the Year Award and has had recent mobile work inducted into the Computerworld Hall of Fame.
Be sure to join the ongoing discussion in our LinkedIn group.
When & Where

730 Third Ave (Convene Meeting Venue)
between 45th and 46th
New York, NY 10017


Monday, January 27, 2014 from 6:00 PM to 8:00 PM
Add to my calendar