Mobile in Africa Rising – Wake up World!

Wednesday, August 27, 2014 from 6:00 PM to 10:00 PM (EEST)
Event Details
Register Here
Hi MMA SA Community!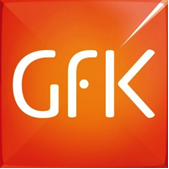 MMA SA proudly bring you Mobile in Africa Rising – Wake up World!- sponsored by GfK and M-Days. Focusing on measurement and upcoming trends in Africa with a focus on innovation in the mobile space.

We are hosting a preregistered workshop from 4pm to 6pm with, covering a more in depth view on innovation in Africa and supporting research. Please email info@mmasa.org , should you wish to attend.
The team will be providing a platform for innovators in the mobile space (big or small) to elevator pitch their innovative mobile orientated business to the audience. This will provide an excellent opportunity to companies to showcase themselves and network at the event.
Joburg: Monday, August 25th, 2014 in partnerhsip with Mobile Monday
Time: 18h00

Venue:

IBM Client Centre, 70 Rivonia Road, Sandton




(Across the road from the American Embassy)

Drinks and snacks will be served

Cost: Free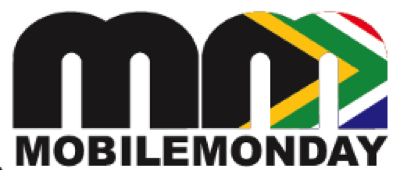 Cape Town: Wednesday, August 27th, 2014
Time: 18h00

Venue: Inner City Ideas Cartel


Drinks and snacks will be served

Cost: Free
Our sponsors GFK and M-days will blow your minds with industry insights into the understanding of smartphone usage in South Africa, the intricacies of mobile measurement and why Europe wants to see African Innovation take off.
We have some great speakers lined up who are sure to get you thinking about mobile and the exciting opportunities it offers.

Workshops sessions: 4pm – 6 pm

Caroline Henne

, Regional Business Development Director Digital Market Intelligence CEE-META (GfK)

Ryan Smit

, Research Specialist of DMI, South Africa

Sudasha Vandiar

, Client Service Manager of DMI, South Africa, has extensive experience in digital strategy and solutions

Mark Wachter

, Marketer with many years of leadership experience in the areas of FMCG (Unilever), Internet (UUNET, WorldCom) and Wireless (T-Mobile) and founder of Mobile Monday Germany.

Elevator Pitch Sessions: 6:30pm to 7:15pm

If you have an innovative mobile business / platform in the mobile space and would like to elevator pitch to our audience, please send through a description of your mobile business / platform to

info@mmasa.org

10 people / businesses will be selected to elevator pitch at the event

1 person from the business/platform will be able to speaker for a maximum of 2 minutes (120 seconds) against the clock

NO POWERPOINT/KEYNOTE PRESENTATIONS! It's a verbal elevator pitch!

Cut off is Wednesday 20 August 2014 at 17:00
REGISTER NOW for these extremely exciting events!


Mdays - Messe Frankfurt is one of the world's leading trade fair organisers. The Messe Frankfurt Group has a global network of 28 subsidiaries and around 50 international Sales Partners, allowing it to serve its customers on location in more than 150 countries Hesse 40 percent.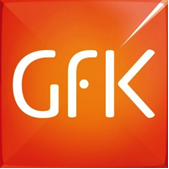 GfK is the trusted source of relevant market and consumer information that enables its clients to make smarter decisions. More than 13,000 market research experts combine their passion with GfK's long-standing data science experience.
There are some great prizes up for grabs, so be sure not to miss out on the action!
We look forward to seeing you there!
Mobile Marketing Association in Twitter: @MobileInSA
The MMA SA Events Team

Register Here
When & Where

Rooftop Inner City Ideas Cartel
71 Waterkant St
Cape Town, WC 8000
South Africa

Wednesday, August 27, 2014 from 6:00 PM to 10:00 PM (EEST)
Add to my calendar