Mobile Game Summit (Beijing 2012)

Thursday, June 21, 2012 from 9:00 AM to 5:00 PM (PDT)
Event Details

Mobile Game Summit (Beijing 2012)| 移动游戏峰会 (北京 2012)  
Co-hosted by Happy Elements and CHAIN | 主办方: 中美创新协会, 乐元互动

Thursday, June 21, 2012, 9:00PM to 5:00PM
Beijing International Convention Center, Beijing, China
2012年6月21日北京国际会议中心
Explosive growth, tremendous opportunities, China's mobile gaming industry is booming and revenues have surged to 1.7 billion yuan, up by 86.8% from 2011. The mobile gaming industry is on a race to internationalize and enhance cross border collaborations to capture the new market opportunities. This summit organized by CHAIN and Happy Elements will bring together leading mobile game developers and business professionals in the U.S. and Asia to explore the explosive market and the opportunities for mobile game development and innovation.
This summit will be the very first and largest international one to be held in China with the focus on mobile gaming. Join us to meet the top mobile gaming companies and experts in the U.S and Asia, connect talents, seek potential investors, and identify your partners in the mobile gaming industry!
Topic Highlights/峰会主要议题
Technology and Business Innovation in Mobile Gaming





移动游戏的技术与商业创新

Mobile Gaming Industry Trends and Opportunities





移动游戏的产业发展方向与机遇

Secrets of Producing and Marketing "Hit" Games





"热门"游戏的制作与销售奥秘

Monetization, Internalization and Localization of Mobile Games





移动游戏的商业化、国际化与本土化

Revolution of Mobile Gaming Platform Development





移动游戏的平台开发革命
全球移动游戏产业增长快速,蕴藏无限商机
仅2011年一年,该行业在中国以86.8%的增长率蓬勃发展,创收超过17亿人民币。目前,中国移动游戏产业正在努力实现国际化,通过增加跨领域合作来抓住新的市场机遇。

从STORM 8的《世界大战》到Pocket Gems的《掌上动物园》,美国的许多游戏都已登上iPhone与安卓客户端的热门应用榜单。

很多移动设备上的热门游戏拥有数百万的主流玩家,同时移动技术、平台与网络的变化也是很多专业人士和玩家关注的重要问题.
此次峰会将让美国与亚洲的主流移动游戏开发商与专业人员齐聚一堂,共同探讨这一市场及移动游戏发展与创新的机遇。
抓住机遇
此次峰会是近年来在这一领域举办的规模最大,规格最高的专业峰会. 本次会议将聚集中, 美,日, 韩, 俄罗斯的优秀游戏企业.通过此次会议, 你将有机会和全球的顶尖移动游戏公司与专业人才交流,联系相关的人才和潜在的投资商,并寻找在移动游戏产业的合作伙伴。
峰会将通过5个主题演讲和3个小组讨论来探讨移动游戏产业的挑战及潜在机遇。
Speakers and Panelists / 部分演讲嘉宾名单
Yong Wang GM China, Mobage
Bertrand Schmitt CEO, Appannie
Christine Lee VP & GM Partner Relations, Tapjoy
Haozhi Chen CEO, Punchbox
Gang Wu CEO, Wistone
Jian Huang President, Hoolai Games
Cong Ling CTO, Happy Elements
Si Shen CEO, Papaya Mobile
Ye Wang CEO, Doodle Mobile
Darya Trushkina VP Business Development, Game Insight
Brian Oh International Business, Gamevil Senior Director
Ramon Zeng VP, DCM Capital
Yi Cao VP, Sequoia Capital
Harry Wan Partner, Matrix Capital
Joy Dai Managing Director, Cyberagent
Registration Link
http://chainmobilegame.eventbrite.com
Have questions about Mobile Game Summit (Beijing 2012)?
Contact CHAIN
When & Where

Beijing International Convention Center

Beijing, Beijing
China

Thursday, June 21, 2012 from 9:00 AM to 5:00 PM (PDT)
Add to my calendar
Organizer
CHAIN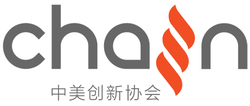 China America Innovation Network (CHAIN)
About CHAIN
CHAIN aims to help entrepreneurs transform innovation into value through knowledge and resource exchange between U.S. and China.  Our mission is to build a multinational ecosystem of mentors, experts, professionals, and peers based in U.S. and China that will enable entrepreneurs to realize their entrepreneurial ambitions by accessing resources from both U.S. and China.  As a non-profit organization, we are powered by a team of passionate volunteers: successful entrepreneurs, experienced executives, business operations professionals and engineering wizards.  Founded in 2011, the CHAIN network now connects thousands of members in both Silicon Valley and China.
Mobile Game Summit (Beijing 2012)