Mobile Banking - Slaget om Norden
Description
*** The event is fully booked. You are welcome to join Waiting List - we'll try to onboard you ASAP in case of someone cancels the ticket ***

Markedet er ikke Norge lenger, slaget står nå om Norden som det minste markedet. Forrige Mobile Pulse viste at de internasjonale aktørene som Google åpner API for betalingsaktører.
---
Program:
17:30 Dørene åpner
17:50 Innledning av konferansier


18:00 Sponsorens 10 minutter: ForgeRock - Identity for Everyone & Every Thing

18:10 Banking industry challenges when adapting their services to PSD2
by Brynjel Johnsen, BITS AS
The presentation will give an overview of the challenges that the banking industry as a whole is facing when adapting their services to PSD2. The view on this will be based on an ecosystem overview, showing all the different infrastructure elements that need to be in place for a PSD2 ecosystem to work as intended by the EU. Many of the PSD2 presentations held so far focus on the business impact, or technical implications of the directive. The presentation can provide a more holistic view on the challenges with recommendations based on this. The presentation will also cover national and international standardisation initiatives for PSD2 compliance.

18:30 Kort pause

18:50 Building a payments app for the post PSD2 world

by Christian Westerberg, CMO at Payr AS


19:15 Hva er PSD2 sin rolle i fremtidens økosystemer?
by Allan Ludvigsen, CIO at Retail Payment
Temaet PSD2 dreier seg ofte om hvordan banksektoren blir påvirket av implementeringen, mer enn konsekvensene og mulighetene PSD2 gir for forbrukeren. Overordnet vil man kunne påstå at PSD2 dreier seg om deregulering av markedet som gir tilgang til en infrastruktur. Denne tilgangen har imidlertid liten verdi hvis man ikke tar utgangspunkt i forbrukernes behov og bygger gjensidig tillit. Som forbruker i dag er man tilknyttet en rekke økosystemer som forvalter persondata. Det er de aktørene som gjør dette på en trygg måte, som i fremtiden vil få forbrukerens tillit til å også forvalte deres verdier – både persondata og tilgang til finansielle verdier. Med dette som utgangspunkt for diskusjonen omkring PSD2, vil GDPR og implementering av personvernforordningen være en viktig forutsetning for å utnytte de forretningsmessige mulighetene som åpnes opp i forbindelse med PSD2.
Nettverksmøtet er GRATIS for alle. Mulighet for kjøp av drikke i første etasje.
Arrangør: Faggruppen Mobil Strategi, Den Norske Dataforening

Kontaktperson: Elisabeth Kras, elisabeth.kras@dataforeningen.no, 91900364
Takk til vår partner: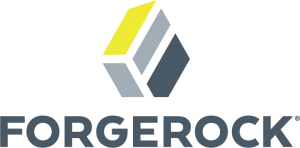 We're out to transform the way organizations approach identity and access management, so they can deliver trusted digital relationships that improve the personalized customer experience and, ultimately, drive greater value. We make it happen with the best commercial open source identity platform for securing anything, anywhere, on any device. Learn more at ForgeRock.com