Description
The deadline to register and pay online is:
2 pm W 3/22
PLEASE READ THE ENTIRE EVENT DESCRIPTION.

There is a cover charge to attend this event.
A "YES" RSVP on our meetup site does not confirm your reservation.
Space is limited. Please only RSVP "Yes" if you will be attending.
Take advantage of early responder pricing!
Slots are limited. First come, first served!
First Responders $7 plus Eventbrite fees
Second Responders $12 plus Eventbrite fees
Third Responders $15 plus Eventbrite fees
Fourth Responders $17 plus Eventbrite fees
In order to attend, you must register and pay via Eventbrite.
Please bring your printed ticket to the event.
Or, pay $20 (cash) at the door.
Do you have the next big app idea, but don't know where to start to make it a reality?
The app economy is a complex beast, and it takes careful planning from idea to execution to make your app explode into the market. Mobile app guru Rich Foreman will discuss the groundwork and what you need to consider before you launch your app.
Rich will discuss:
1) various ground work monetization models
2) the mobile app development process
3) how to select a developer
4) app development alternatives
5) mobile ad models
and more!
Come with your questions and scenarios.
Agenda
6:30 pm to 7:00 pm Check in, Food, Networking
7:00 pm to 8:30 pm Presentation, Q & A
8:30 pm to 9:00 pm More Q & A, Networking
About the Speaker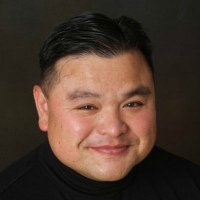 Rich Foreman is the CEO and Co-Founder of Apptology. He leads Apptology with over 20 years of experience in leadership, engineering, mobile application development an sales. Rich has a BS in Industrial Engineering from the University of Washington, an MPA from Troy State University and was an officer in the U.S. Navy. Rich recently co-authored his first book, "Tap into the Mobile Economy." His blog has been listed in the top 20 Mobile Marketing Blogs of 2014. He is also the Founding Director of the Sacramento chapter of Startup Grind. He has been featured on KCRA3, NEWS10, Good Day Sacramento, the Sacramento Business Journal, and the Sacramento Bee. Rich is also a regular contributor to Startup Grind, Startup Monthly, and Money FM 105.5.

If you have questions about the content of this presentation, contact Rich at:
rich.foreman@apptology.com
Refund requests must be made at least 24 hours in advance of the event.
For more info on Idea to IPO events, visit:
www.idea-to-ipo.com