Description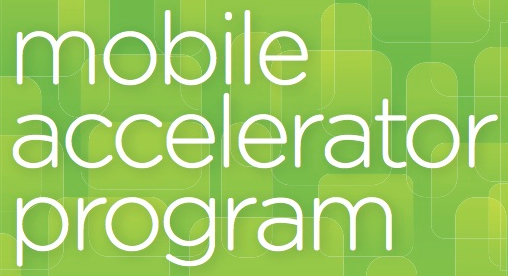 You want to be part of the mobile marketplace.
We want to help get you there.
MAP focuses on developing the business skills of mobile business entrepreneurs. Through a series of six half-day workshops, mobile developers, producers, and designers will have the opportunity to connect with industry advisors and each other to form new business connections and receive support to help grow their business.
This six-week program will provide intensive half-day workshops on the 6 steps involved in developing mobile products/services. A light lunch will be served and participants will receive one free drink at the networking event after each workshop.The program is as follows:
Workshop 1: Concept was held on Janurary 17th
Workshop 2: Definition & Business Case was held on January 31.
Workshop 3: Design & Development was held on February 14.
Workshop 4: Testing was held on February 28.
Workshop 5: Market Deployment was held on March 14.

The remainder of the program schedule is as follows:
Workshop 6: Maintenance
Thursday, March 28, 2013
205 Richmond Street West, Room 7311
11:30 p.m. - 3:30 p.m.


11:30 - How to Refine Current Products while Sustaining New Innovation,
Wayne Pau, SAP

We will be covering two approaches you can use during different parts of the product lifecycle to ensure your team is always optimized to build Desirable, Feasible and Viable products. This workshop will be "hands-on" and interactive, where all participants are encouraged to collectively walk-thru the process.

#1: Design Thinking's User Interviews
- Preparing for User Interviews
- Tools for mining User Empathy
- Techniques for Creating Composite Character Profiles
- Empathy Tools for generating Point-of-View (POV) statements

#2: Effective Usability Testing
- When you should do Usability Testing
- Doing Usability Testing on a Budget
- How to interpret and prioritize Usability Feedback
- Goals and Limits of Usabillity Testing
Wayne Pau is a well rounded, multi-disciplined member of the newly formed Emerging Technologies group with SAP. Educated as a Systems Design Engineer from the University of Waterloo, he has become a relative "veteran" of mobile devices since the first set of handhelds over 15 years ago.

Wayne has a strong commitment to building the next generation of quality systems and applications. Over the years he's been involved with various parts of the development process, including application development, design, UX and testing. On top of mobile apps, Wayne has had the opportunity to work with other technologies, including RFID, Embedded Devices, IoT and Bio-Med.

Wayne also has great passion for lifelong learning. When not actively involved in building apps, he loves to engage with others to help promote adaptive innovation and building user-centric solutions using such approaches as Design Thinking and Agile/SCRUM.
3:00 - Networking

Is MAP right for my business?

We're looking for the following types of companies:


Startup businesses building mobile applications whose products would be conceived, developed, and sold within one year—mostly for iPhone, Android, and Blackberry platforms.

Established businesses developing mobile applications for future networks, who could benefit from MEIC's access to research infrastructure to test their product's usability, market potential, and technology by linking them to a range of contributing stakeholders including prospective consumers.

Businesses exploring the collaborative development, distribution, and interactive play of mobile applications over the expanding capabilities of the mobile internet.


MAP is made possible with support from:

Wavefront

City of Toronto

Microsoft Canada

For information on MEIC membership and to register for the Mobile Accelerator Program, visit our website at www.meic.ca or contact us at info@meic.ca or 416-977-6000 x4363.
Organizer of Mobile Accelerator Program (MAP) 2013