Description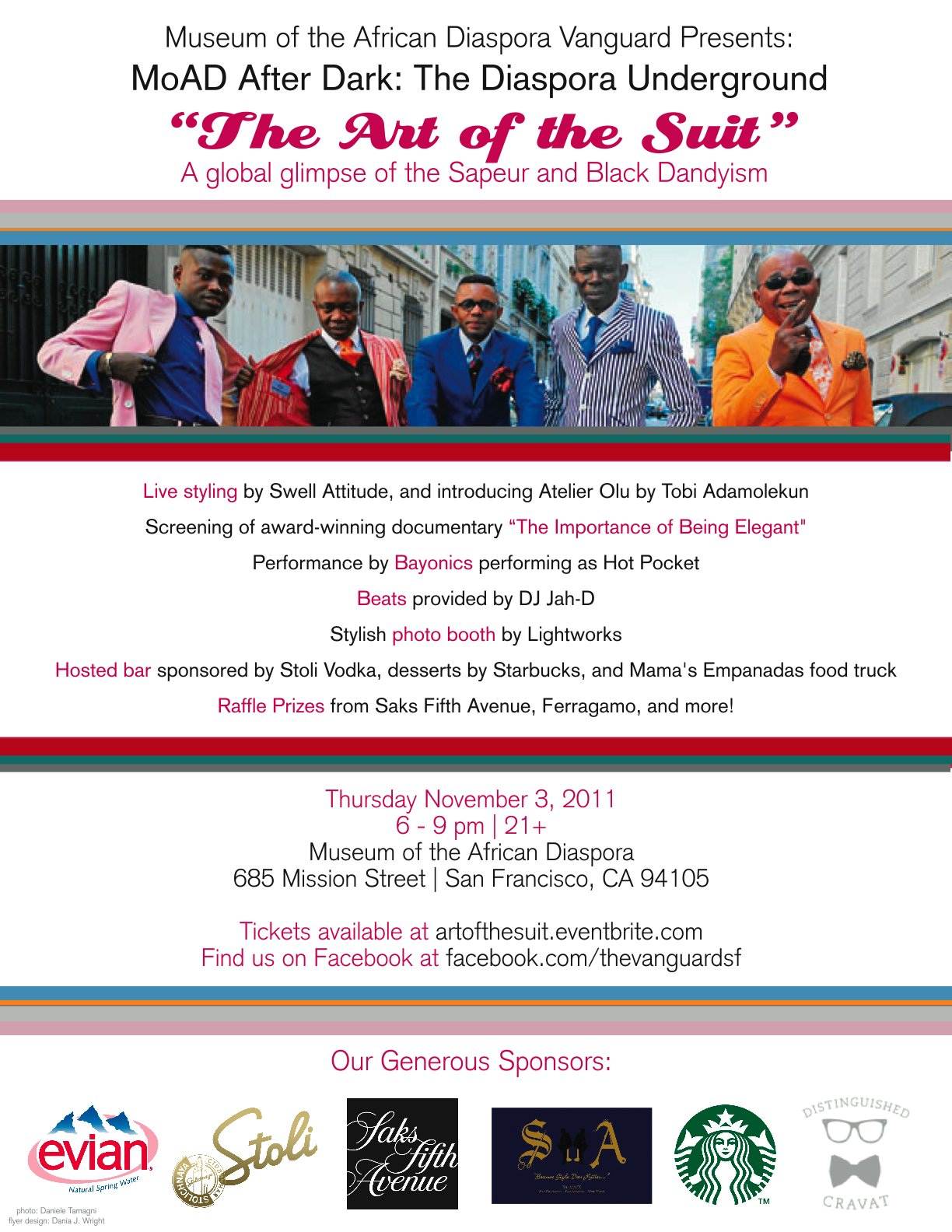 ---
Museum of the African Diaspora Vanguard presents:
MoAD After Dark: The Diaspora Underground

"The Art of the Suit"
A Global Glimpse of the Sapeur and Black Dandyism
dan·dy n. pl. dan·dies
A man who affects extreme elegance in clothes and manners
MoAD's The Vanguard invite you to the launch of MoAD After Dark, a new after-hours series highlighting unique aspects of the African diaspora. For the first installation we present "The Art of the Suit" taking a look into Black men's fashion in the Diaspora, specifically the impeccably dressed Sapeur cult and the Black Dandyism sub-culture. We welcome men & women, dandies and those interested in dandyism, to come explore the art of the tailored being through:
We encourage you to learn more about Black Dandyism by referring to the following:
The Vanguard is Museum of the African Diaspora's young (& young spirited) professionals organization, dedicated to fostering a long-term commitment to MoAD and making it accessible to a wider audience.
To purchase a Vanguard membership please click here.
Please note: If you purchase a Vanguard membership the night of the event the cost of admission goes towards the membership price!